Killzone Shadow Fall multiplayer ditches XP progression
Plus, bust a move with the Spotlight System.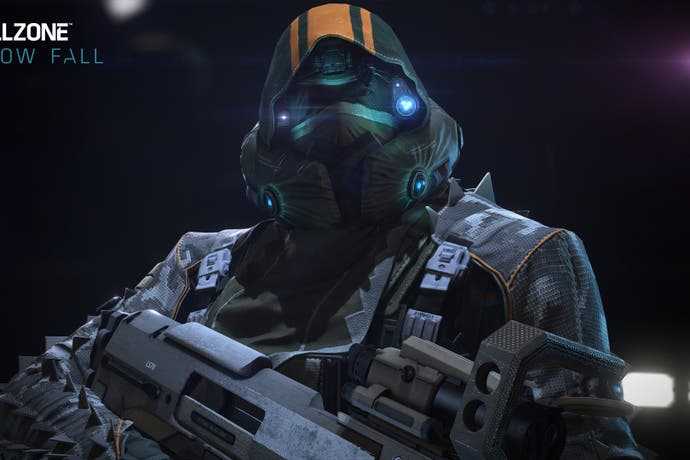 Guerrilla Games has ditched experience point gain for Killzone Shadow Fall's multiplayer.
The Dutch developer has instead opted for a challenge-based system for the PlayStation 4 exclusive first-person shooter. Completing a challenge adds a point to your rank, Guerrilla explained in a blog post, which in turn rewards weapon attachments and ability enhancements.
Guerrilla said there will be over 1500 challenges in the game when it launches alongside the PlayStation 4 this November. An example of a simple challenge is "Destroy 1 Turret". An example of a more complex challenge is "Kill 1 enemy player with Laser Tripmine while they are carrying a Beacon".
Elsewhere, you can trigger temporary bonuses, called Combat Honours, by earning enough points during a round. These last only as long as your play session, so when you quit a match you lose them. In-match, they're stackable, and you can unlock as many as you put points into.
As for the weapons, Guerrilla said they're all skill based, and promised Shadow Fall won't include recoil-less or auto-aiming guns. You can augment the weapons, though, with up to two different attachments at once.
And here's something a bit different: the Spotlight System. At the end of each round players see a brief scene featuring the three top players from the winning side and the top player from the losing side. One of the winning players gets to select a Spotlight move to celebrate his or her victory over the losing players. If you fail to execute the move in time, the losing side gets the chance to perform a countermove. Shadow Fall ships with a wide selection of Spotlight moves, and more will be added post-launch.
As previously revealed, Shadow Fall lets you add online and offline bots to multiplayer. You can add bots to online matches, with human players replacing them during the game. You can set up a co-op Warzone of sorts by adding bots to only one faction. In offline mode you can create Warzones and play against bots, but in so doing you can't complete Challenges.
And finally, Guerrilla confirmed Shadow Fall does not contain Exoskeletons or Jetpacks - at launch. "Their inclusion would introduce a wide number of new variables and exceptions to account for," the developer explained, "and we want to focus on offering fair, reliable and consistent Warzone customizability."