PlayStation Plus, Nier Automata, 4K TVs and more
Groovy.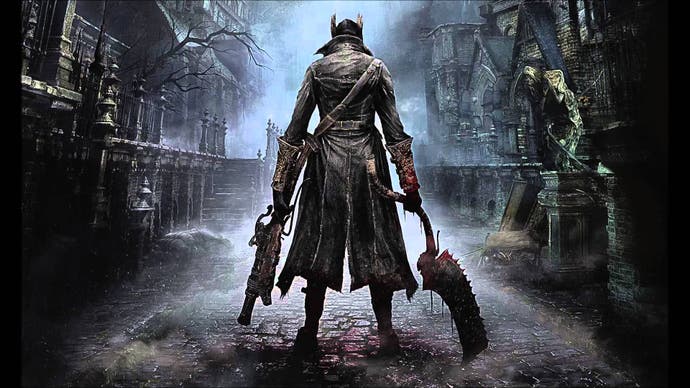 Any week that allows me to talk in any small way about Bob Ross is a good week. Such is the case with this week's deals roundup, where you'll find the man himself along with deals on everything from The Witness on iOS to fancy 4K TVs, with a few choice game discounts along the way.
As usual, we've got deals that'll work in the UK, deals that'll work in the US and some deals that will work in both the UK and US, as well as presumably many other places. Let's get started.
UK & US Deals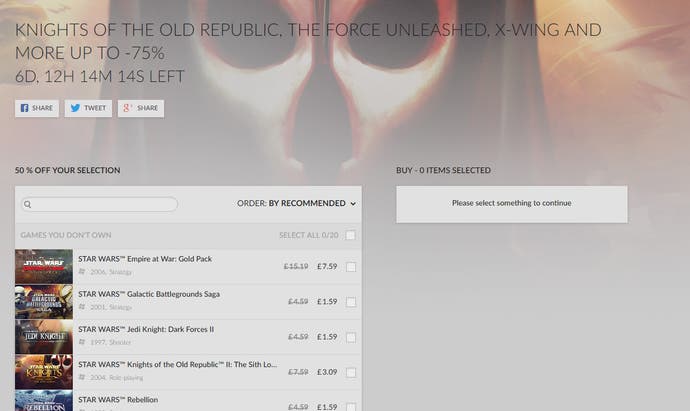 Pick up a huge amount of classic Star Wars titles this week with GOG's current batch of sale offers. Everything from Shadows of the Empire to The Force Unleashed is here - but let's face it, you're all here to buy TIE Fighter, right?

Green Man Gaming's March Madness sale continues this week, with discounts on BioShock Remastered (£3.30), Killing Floor 2 (£10), Superhot (£10.79) and much more on offer.
March Madness sale from Green Man Gaming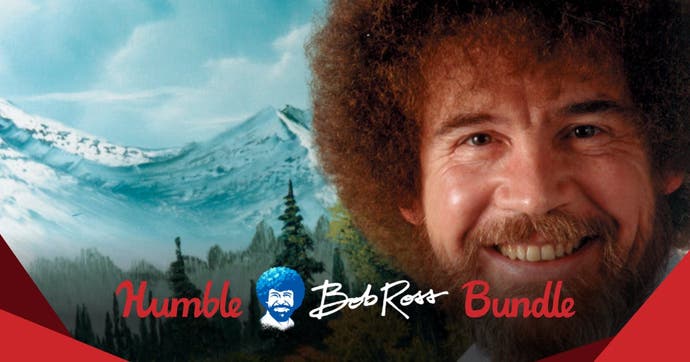 Get yourself a happy little bundle this week with a special Bob Ross themed bundle from Humble. It's a mix of software, games and episodes of The Joy of Painting, all with an aim to get you painting. Here's the whole bundle:
Pay what you want
Crayon Physics Deluxe
Draw a Stickman
Draw Your Game
Three episodes of Joy of Painting
Pay more than the average
Passpartout
Drawful 2
Joy of Painting E-book (Three volumes)
50% off Jackbox Party Pack 4
Pay $15 or more
Corel Painter Essentials 6
Corel Painter Essentials Mystic Mountain Essentials Brush Pack
Bob Ross: The Happy Painter Documentary
Pay what you want for the Humble Bob Ross Bundle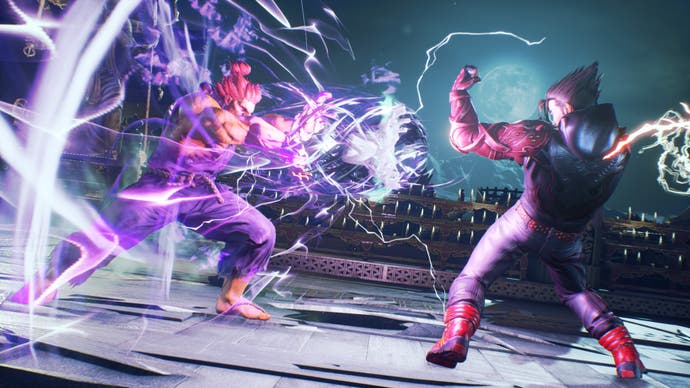 Tekken 7 is a game that allows you to play dress-up with a bear, fight a man wearing a Jaguar head, battle an actual devil and inevitably throw someone into a volcano. It's also £15.35 / $21.59 when you enter code SPRING10 at checkout over at Fanatical. Any questions?
Tekken 7 for £15.35 / $21.59 using code SPRING10 from Fanatical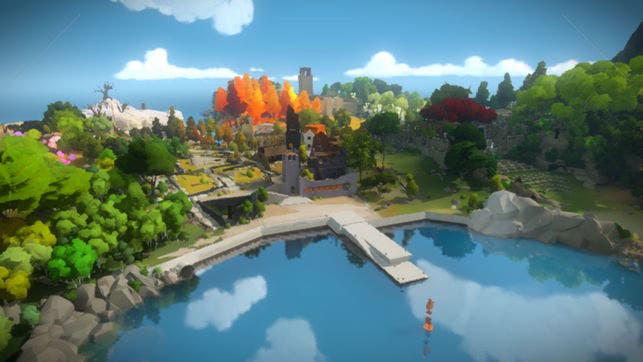 Jonathan Blow's quiet island puzzler The Witness is reminiscent of classics like Myst and bursting with weird and wonderful secrets. It's also £5 / $8 on iOS right now. Sorry Android folks, no discount for you yet.
The Witness (iOS) for £4.99 / $7.99 from App Store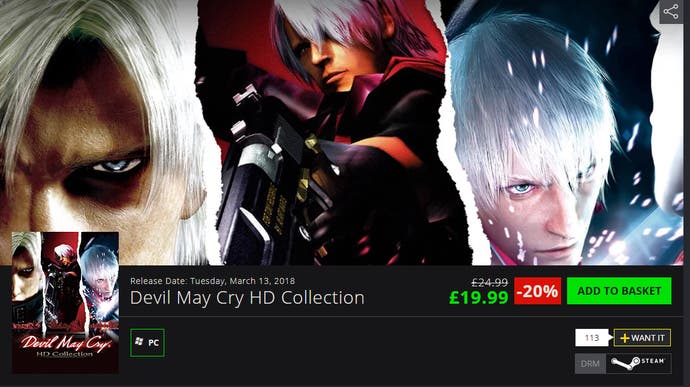 This week's release of Devil May Cry HD Collection features the first three DMC titles in one neat package. You can pick up the lot for £20 at Green Man Gaming right now.
Devil May Cry HD Collection for £19.99 / $24.99 from Green Man Gaming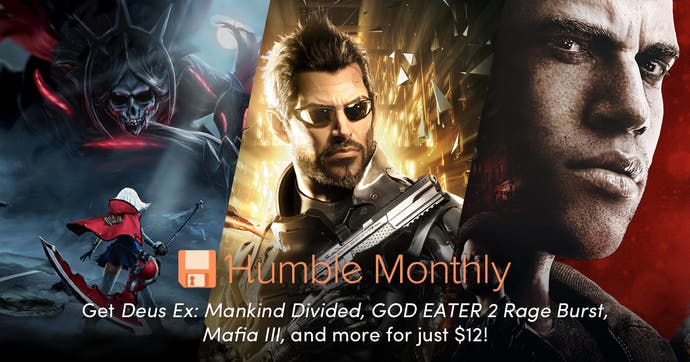 Sign up for a Humble Monthly subscription in March and you'll get yourself early unlocks of Mafia 3 with its DLC, God Eater 2: Rage Burst and Deus Ex: Mankind Divided. Not only that but, of course, you'll be getting a stack of other games at the end of the month, too. All that will cost you $12 / £10.
God Eater 2 Rage Burst, Mafia 3 with DLC and Deus Ex Mankind Divided for $12 / £10 with Humble Monthly
UK Deals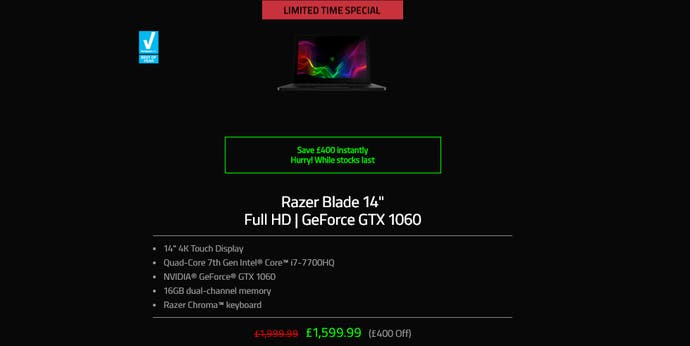 Razer is having itself a bit of a weekend special offer on some of its high-end gaming laptops. Currently, you can save up to £400 on the company's Razer Blade, Razer Blade Stealth and Razer Blade Pro laptops, if you're been looking for high-tech new toy.
Up to £400 off Razer Blade laptops from Razer Store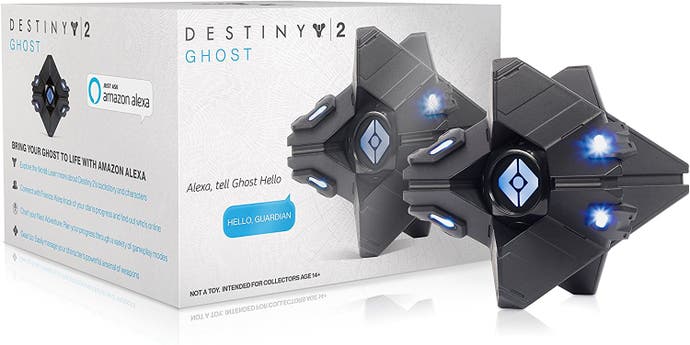 Possibly one of the silliest game tie-ins to date, this Destiny 2 Ghost edition speaker works with Amazon Alexa-enabled devices to communicate between you and your game, allowing you to use voice commands in-game if you see fit.
Limited Edition Destiny 2 Alexa-enabled Ghost Speaker for £20.74 from Amazon UK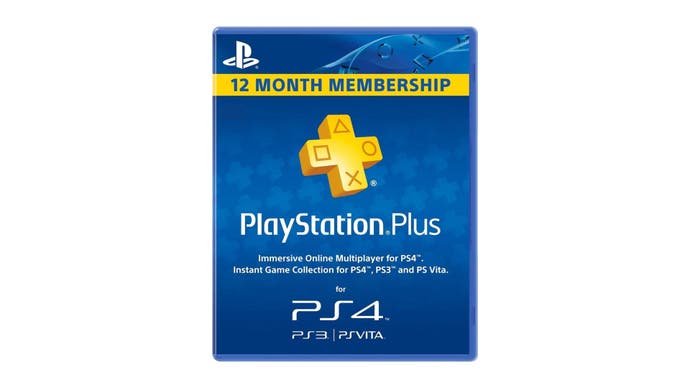 Stack another year onto your existing PS Plus membership, or get started with a new account with a year's worth of PlayStation Plus, while it's discounted from £50 to £37.49 right now. And yes, codes do stack on your account.
12 Month Membership to PS Plus for £37.49 from Amazon UK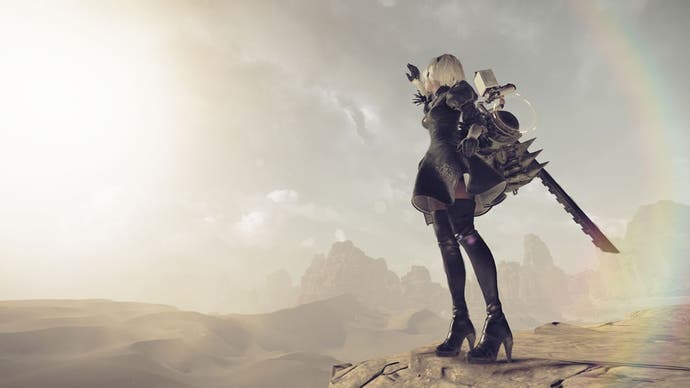 The sleeper hit of 2017, Nier: Automata, is down to £19.85 on PS4 while stock lasts through ShopTo. If you haven't yet managed to have this game spoiled for you - or even if you have - you should absolutely check it out for that price.
Nier Automata on PS4 for £19.85 from ShopTo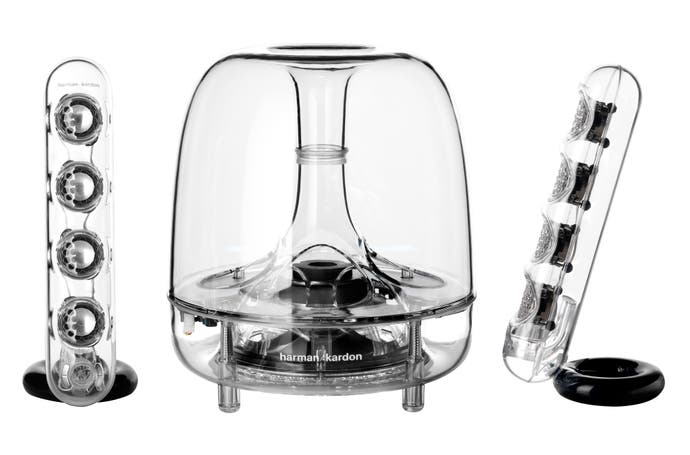 This Harman Kardon sound system is a weird-looking thing, but is one of the better reviewed two-speaker setups around. The model III is discounted right now through the official site, costing £109.99 for a limited time.
Harman Kardon SoundSticks III for £109.99 from Harman Kardon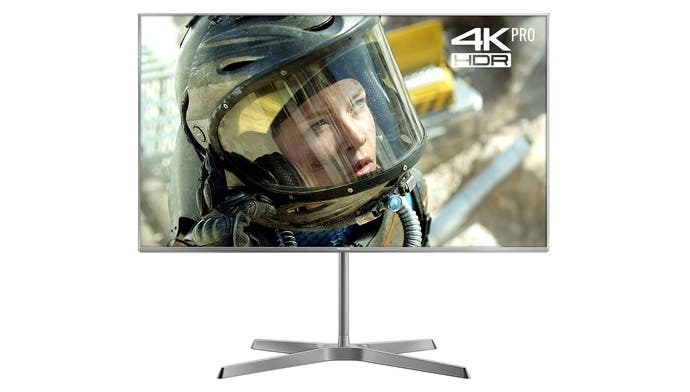 If you're after a 4K set anytime soon, you might want to check out this Panasonic TX-58EX750B, a 58-inch 4K TV which is currently £350 off over at Currys PC World for a limited time.
Panasonic TX-58EX750B 58-inch 4K HDR TV for £999 from Currys PC World

Over at WD's main site, you can pick up a 1TB portable hard drive for £27.99 by going for a 'recertified' drive with a full guarantee.
Recertified 1TB WD Elements Portable hard drive for £27.99 from WD
The very gory and very, very silly show that is Ash vs. Evil Dead, the serialised sequel to the Evil Dead movie franchise, is currently discounted in its digital download form over at Amazon. You can pick up Season 1 and 2 for £4.99 each at the moment.
Ash vs. Evil Dead Seasons 1 and 2 for £4.99 each (Digital) from Amazon UK
US Deals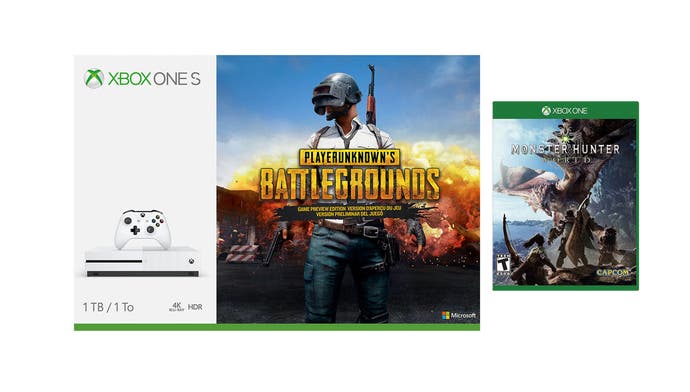 At NewEgg's eBay store, you can currently pick up an Xbox One S 1TB console with copies of Monster Hunter World and PUBG, all for under $290, one of the lowest prices for a bundle like this so far.
Xbox One S 1TB console with PlayerUnknown's Battlegrounds and Monster Hunter World for $289.99 from NewEgg via Ebay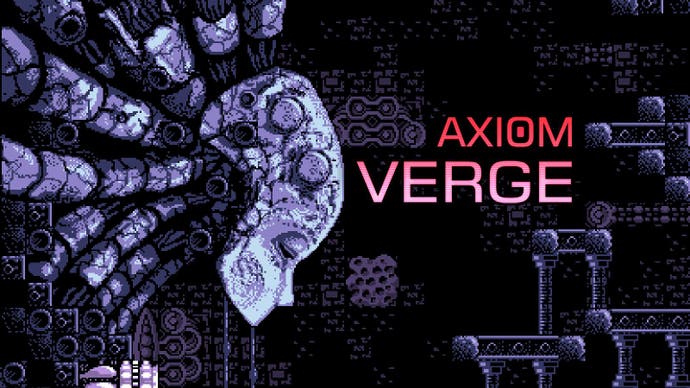 The boxed special edition of Axiom Verge, a very special indie Metroidvania game that might be the best alternative to Metroid itself I've played in a decade, is currently on offer for under $20.
Axiom Verge: Multiverse Edition on PS4 for $19.97 from Amazon US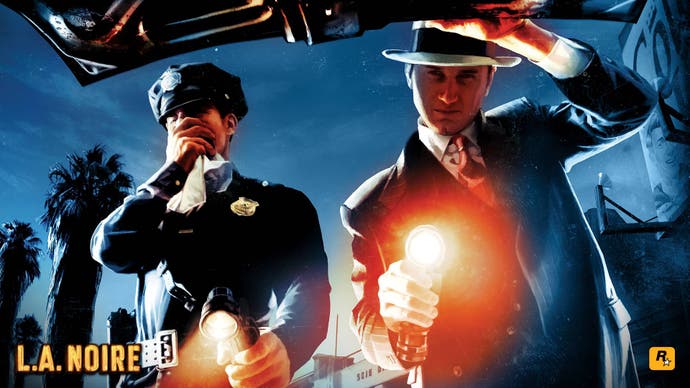 The shiny new remaster of Rockstar's 1940s sleuth-'em-up LA Noire is currently discounted over at Amazon on PS4 and Xbox One respectively, bringing the cost down to under $29 for the time being.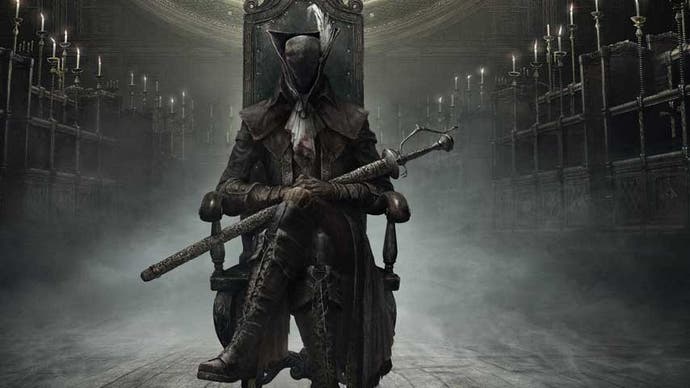 If you're a PS Plus member, you will already have access to a copy of Bloodborne as part of the deal this month. If you find yourself enjoying it particularly, you can head to Amazon and grab the game's Old Hunters DLC pack while it's discounted to $8.
Bloodborne: The Old Hunters DLC for $7.99 from Amazon US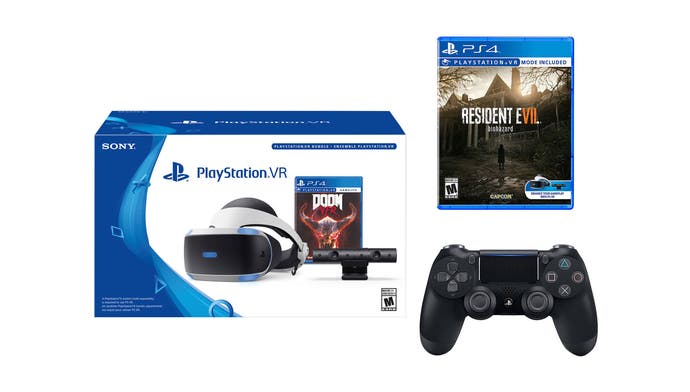 If you're looking to get into the VR game, you can pick up a pretty nice bundle over at NewEgg's eBay outlet store right now. There, you can pick up a PlayStation VR bundle with Doom VFR, Resident Evil 7 and an extra DualShock 4 for good measure, all of which will cost you $299.99.
PSVR Doom VFR bundle with Resident Evil 7 and extra DualShock 4 for $299.99 from NewEgg via eBay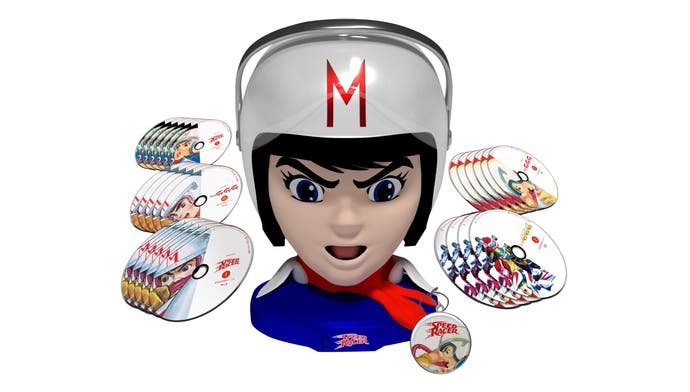 This 26-disc Speed Racer Collector's Edition Blu-ray set is pretty terrifying to look at, but if this is something you'd want to have on a shelf in your home, you can save $140 this week when you pick it up.
Speed Racer Collector's Edition Blu-ray set for $159.99 from Amazon US
With that, we're done for another week. Keep in mind that deals, prices and availability can change at the drop of a hat, so apologies if you miss out on something you wanted. I'll be over at Jelly Deals scouring the world wide web for more deals. Feel free to visit, or follow us on Twitter and give us a like on Facebook.
Did you know that Jelly Deals has launched a newsletter? Let us bring the best deals directly to you each day. Subscribe here, if that seems like your kind of thing.