Japan chart: Vita sales slump to new sub-10k low
While Kinect Star Wars gives Xbox 360 a 300% bump.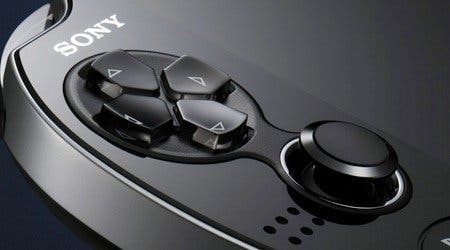 Weekly Vita sales have plummeted to an all-time low in Japan, with Sony's new handheld dropping below 10,000 for the first time since launch.
The system managed to shift just 8931 units in the country last week, down from 12,105.
How much lower can it go? The next software launch of any consequence is a remake of PlayStation 2 favourite Persona 4 due on 14th June. That should offer a bit of a spike, but it's hardly Mario Kart.
Elsewhere on the hardware chart, 3DS dominated as usual. Nintendo's system sold 72,115, down from 121,921 the week prior.
The only console to see a sales increase was the Xbox 360, which shot up nearly 300 per cent to 3764 off the back of Kinect Star Wars. Stop laughing at the back.
Here's the full chart, as seen on Andriasang:
3DS: 72,115 (Last week: 121,921)
PlayStation 3: 19,370 (23,771)
PSP: 14,804 (18,356)
Vita: 8931 (12,105)
Wii: 7099 (9292)
Xbox 360: 3,764 (1317)
PlayStation 2: 1355 (1374)
DSi XL: 793 (941)
DSi: 743 (771)
It was a relatively quiet week for new software releases, with new PSP effort 2nd Super Robot Wars Z: Saisei-hen debuting at number one with 265,439 sales.
Last week's chart topper, Kingdom Hearts 3D: Dream Drop Distance fell to two with a massive 80 per cent sales drop-off.
The only other new entry worthy of note was the aforementioned Kinect Star Wars at 12, which managed to sell 6010 in its first week.
The full top 20 lined up as follows:
2nd Super Robot Wars Z Saisei Volume (Namco Bandai, PSP): 265,439 - NEW
Kingdom Hearts 3D (Square Enix, 3DS): 42,231 (Life to date: 255,810)
Pro Baseball Spirits 2012 (Konami, PSP): 26,908 (87,049)
Pro Baseball Spirits 2012 (Konami, PS3): 26,886 (117,319)
Kid Icarus: Uprising (Nintendo, 3DS): 25,710 (205,415)
Super Mario 3D Land (Nintendo, 3DS): 21,996 (1,486,692)
Pokemon Conquest (The Pokemon Company, DS): 17,989 (285,597)
Monster Hunter 3G (Capcom, 3DS): 16,770 (1,375,179)
Mario Kart 7 (Nintendo, 3DS): 16,024 (1,637,655)
Mario & Sonic at the London Olympics (Nintendo, 3DS): 10,364 (122,967)
Yakuza: Black Panther 2 (Sega, PSP): 10,356 (141,948)
Kinect Star Wars (Microsoft, Xbox 360): 6010 - NEW
Devil May Cry HD Collection (Capcom, PS3): 5887 (61,604)
Harvest Moon: Land of Origin (Marvelous AQL, 3DS): 5844 (160,607)
Mahjong Dream Club (D3 Publisher, PS3): 5701 - NEW
Wii Sports Resort Wiimote Plus Pack (Nintendo, Wii): 4810 (910,448)
Hatsune Miku and Future Stars: Project Mirai (Sega, 3DS): 4679 (129,297)
Mario Kart Wii (Nintendo, Wii): 4622 (3,543,434)
Monster Hunter Portable 3rd PSP the Best (Capcom, PSP): 4387 (232,809)
Nintendogs + Cats (Nintendo, 3DS): 4299 (533,026)