Humble Bandai Namco Bundle includes Dark Souls and Enslaved
Pay what you want for Pac-Man, Ridge Racer and more.
The latest Humble Bundle is Bandai Namco-themed and includes several of the publisher's greatest hits.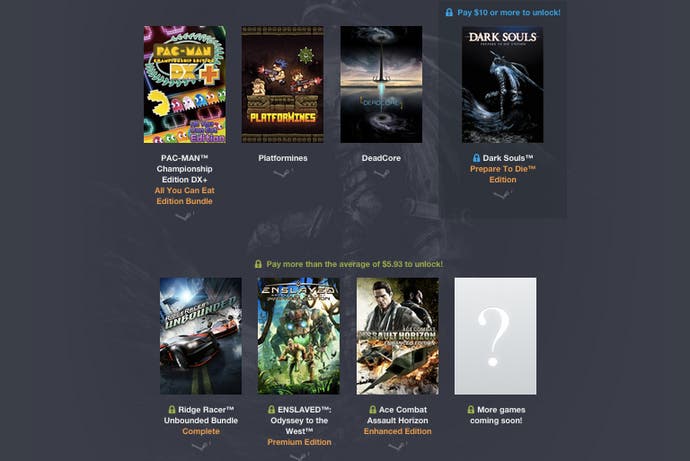 Pay what you want for the Pac-Man Championship Edition DX+ All You Can Eat Edition Bundle, DeadCore and Platformines.
Offer more than the average (currently $5.93, so roughly £4) to add Enslaved: Odyssey to the West Premium Edition, Ridge Racer: Unbounded Bundle, and Ace Combat Assault Horizon: Enhanced Edition.
Pay more than $10 (about £6.5) for Dark Souls: Prepare To Die Edition.
All games are for PC, though DeadCore is also available on Mac and Linux.
Upon purchasing a Humble Bundle you get to decide how to divvy up your pledge between Bandai Namco, the Humble Bundle organisers, and charity - in this case the Save the Children foundation.