How game development is continuing during Russia's invasion of Ukraine
"War is not an excuse not to work."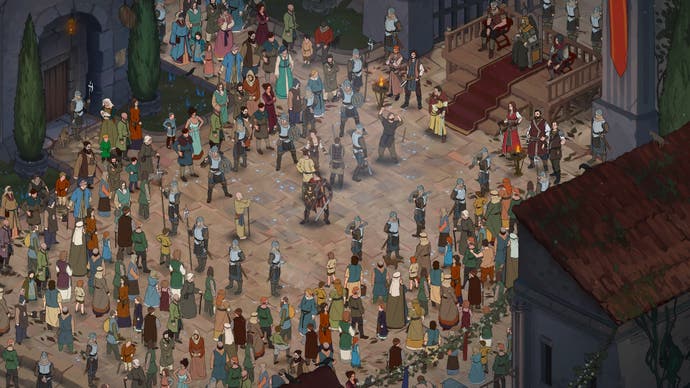 Note: this article contains depictions and images of war that some readers may find harrowing.
"We are doing what we can. We are working. We're trying to unite people with games and as human beings."
That's a producer from game studio Aurum Dust, about to release its next game in the Ash of Gods series: the tactical turn-based card game Ash of Gods: The Way (27th April). The producer - who wished to remain anonymous for fear of reprisals from Russian authorities - is just one member of the development team in Russia, working alongside developers from Ukraine, Cyprus, Armenia, and more - a development team that is vehemently against Russia's invasion of Ukraine.
The studio's Russian founder fled the country years before the war began as they disagreed with the annexation of Crimea in 2014. The studio is now headquartered in Cyprus.
As such, Aurum Dust is an example of a game development studio not just working during Russia's invasion of Ukraine, but uniting people from both sides to work in peace. Theirs is a story of compassion during incredibly difficult times.
And it's not the only studio impacted by the war. GSC Game World put development of Stalker 2 on hold last year as it relocated from Kyiv to Prague after Russia's invasion of Ukraine. Most recently it was hacked by members of a Russian social network, though it remained defiant.
Frogwares, developer of Sherlock Holmes The Awakened, will finally release its game next month after frequent delays. The studio has shared harrowing video diaries as it continues to work despite missile strikes and frequent losses of power.
That's a situation familiar to the Ukrainian team at mobile developer Nordcurrent, responsible for games like Pocket Styler and Happy Clinic. It's based in Vilnius, Lithuania, but with additional offices in Odesa and Dnipro, Ukraine. A further office was opened in Warsaw, Poland, after war broke out.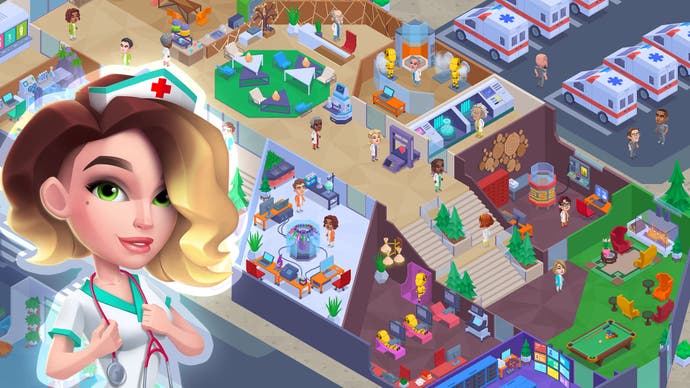 "So initially the employees that left [Ukraine] came here [Vilnius], but then we made a decision that we will open an office in Warsaw," Nordcurrent CEO Victoria Trofimova told Eurogamer. "So the Ukrainian employees are now employed and those who decided to leave - some stayed in Vilnius - but the majority of them now live and work in Warsaw."
Before then it was business as usual. "Two months before the war I was actually visiting Tatjana in the [Dnipro] studio and life was normal," said Trofimova. "Prior to this, none of us have ever experienced war this close."
While some developers fled Ukraine, others stayed behind. Tatjana Margolina, head of the Dnipro office, is one of those people.
"It was really a shock and everything became kind of hectic," she said of the first days of the war. "There was huge uncertainty of knowing what will happen."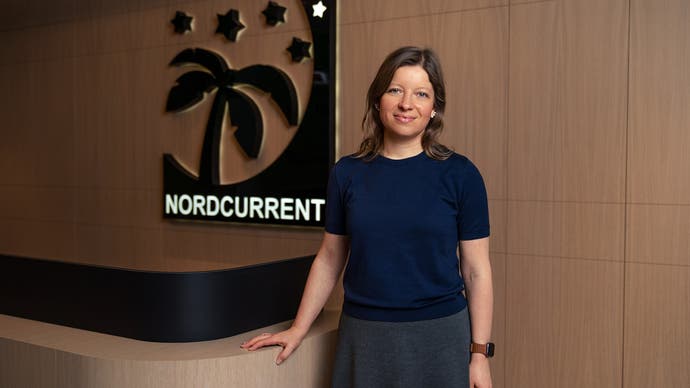 The studio had to offer employees an opportunity to evacuate, which meant organising buses, fuel, and transporting employees and their families across the borders despite huge queues. What's more, as so many people weren't planning to travel, children, pets, and even some adults didn't have the necessary documents. Thankfully employees were offered housing or a place in hotels in Vilnius.
The majority of employees, however, decided to stay in Ukraine. "We needed to make sure that the employees who decided to stay could continue working in a safe condition," said Margolina. "Of course, what is safe? That's the big question.
"Some felt a big wave of patriotism and wanted to stay and help others, or had family issues, or wanted to take care of relatives who can't leave Ukraine. So for various reasons, the majority of both offices decided to stay."
The first day of the invasion was disorientating as employees ran between the office and its basement each time sirens were heard. But the war broke out in the early hours - one team member initially arrived at work as if nothing had happened.
For the first few days, employees were heavily involved in charity work helping both physically and financially, be that through equipment for the army, evacuation from occupied territories, or food for locals. A lot of employees chose to live in the office due to its large and well-equipped basement. "Work was the thing that kept us busy and going during that first month and gave purpose," said Margolina.
After that, the Dnipro team decided not to leave Ukraine in order to continue working and supporting the Ukrainian economy, helping the war effort and creating an export for the country. In fact, the team had just released its latest game a month before the war started. "We had a lot of motivation to keep working and war is not an excuse not to work," said Margolina.
Then in September, a bomb fell around 50 metres from the office, shattering windows and destroying walls. "We were very focused on repairing it as fast as we could because the cold was approaching," said Margolina. "So we put in windows and the day after a second bomb fell but because the windows were still not fixed, they actually did not break.
"Luckily both times there were no employees in that part of the building, so we were very lucky with that. We have to think the building was constructed really well and withstood both bomb attacks."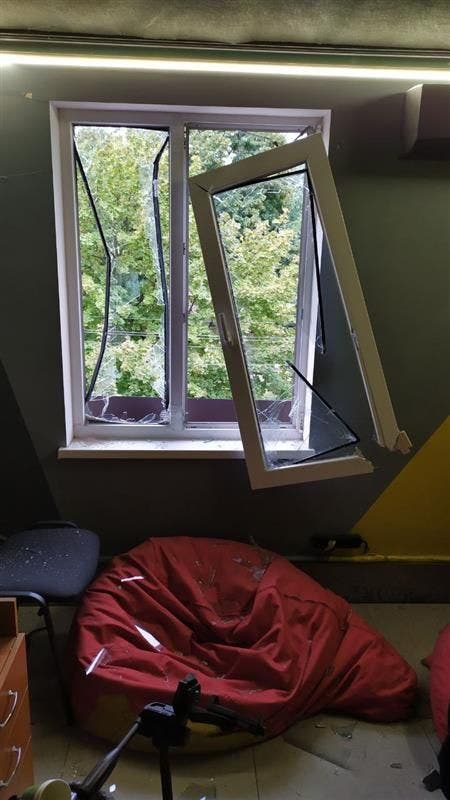 As if that wasn't challenging enough, lack of electricity and blackouts were a frequent issue. The office has two generators for backup power to continue operating. "Both bombings and the lack of electricity did not demotivate us," said Margolina. "It made us even angrier with the invaders from Russia, but we continued persevering and working."
Now the team has adjusted to its new normal. "We have adapted quite a bit," said Margolina. "And our morale is high because Ukrainian forces have been very successful in recapturing the occupied territories." Dnipro now has public transport and shops open, plus streetlights at night. Yet the war is not over. "We have adjusted well, but of course these are not normal circumstances," said Margolina. "The team continues to work and live their life."
Said Trofimova: "This year we continue to hope that victory and the end of the war will be as soon as possible. But until we wait for that to come, we continue to work and do our best to maintain a sense of normality for our employees who decided to stay and to continue helping those adjusting to life in another country."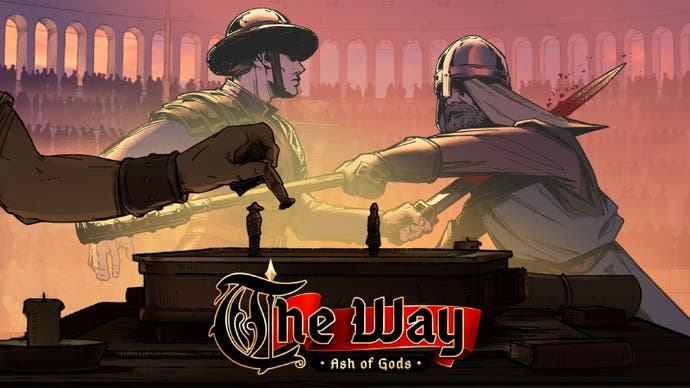 Aurum Dust has also been impacted by the war, despite its developers working from home across multiple countries. For one producer living in Russia, one of the biggest issues has been money - they've been living without a salary for the past year and relying on savings and family. Capital is controlled by the Russian central bank and foreign currencies are prohibited, but investment in the studio has come from outside Russia. The cost of living in Russia has skyrocketed, but salaries have decreased.
Perhaps the biggest stumbling block, though, was investment in the first place. As the controversies around, for instance, Atomic Heart developer Mundfish and its supposed Russian origins suggest, sympathy and trust in Russian developers is exceptionally low. But the poor reputation of Russia does not reflect all of its citizens, said a producer from Aurum Dust.
"A lot of publishers were actually just saying no because you are Russian," they said. "There's a simple saying of 'don't judge a book by its cover' and it looks like everyone all of a sudden decided to forget about it. Also propaganda is pretty convincing. I talk to Ukrainian people and a lot of them believe that almost every Russian supports the war, but that's definitely not true.
"Most young people definitely don't cheer for war. We speak English, we can get the information from different sources. We definitely know what's going on, at least some of us, and we don't want to be a part of it. So when it comes to work, it's really hard to find a partner."
That's certainly reflected in the anti-war statement made by the developer on Steam, which was agreed upon by all members of the team. "There are both Ukrainian and Russian people in our team, but we don't divide people by their nationality or some other basis. The only thing that really matters for us is mutual respect. We always try to listen, to understand and to support each other - and we still work together as a team," it reads.
"All of us have relatives, friends or fellow developers in Ukraine. We worry about everyone who is there very much. And it's scary for us to understand that we can hardly help them. But at least we are able not to be silent.
"We are young, and we know about wars only by hearsay. It's frightening to watch the things that are happening now. But we can't imagine how terrified are the people right in the middle of the action.
"We want all of us to have a future. The future where no one has to be afraid. The future where there is no place for missiles and hatred to each other. And we hope it will come as soon as possible."
But Aurum Dust did find financial support from investor Game Seer, based in Germany.
"They really are great," said the producer. "They support us. They treat us like regular human beings and that's something. Not everyone is the same, of course."
Game Seer's Bertrand Vernizeau explained further some of the reasons for investing in Aurum Dust. "When we discovered there were Ukrainian devs on the team...[we asked] 'are you guys willing to go on and work together', because that was a little bit surprising to us," said Vernizeau. Of course, the team said they would. "We thought this is a pretty good message, to have people on both sides of the border saying: 'We are against the war, we can't solve that, and some of us are trapped here. This has an impact on us and if we speak up against this publicly we might go to jail, we might be beaten. But despite that we publicly stated that we are against it and we're going to work together in peace'".
Vernizeau continued, speaking for the team: "'We are human beings, we're game devs and as far as what we can do here together, it's work together in peace and it's better than pointing weapons at each other'. It's a message of humility."
He added: "When we got in touch with Aurum Dust and we saw the game and we saw the team and we saw the good chemistry that they were having all together and we saw that, despite already the difficulties that had been happening since the annexation of Crimea and even the war, they decided to keep working on together. We were like 'OK, it doesn't matter what it's going to look like. We're going to support the team.'"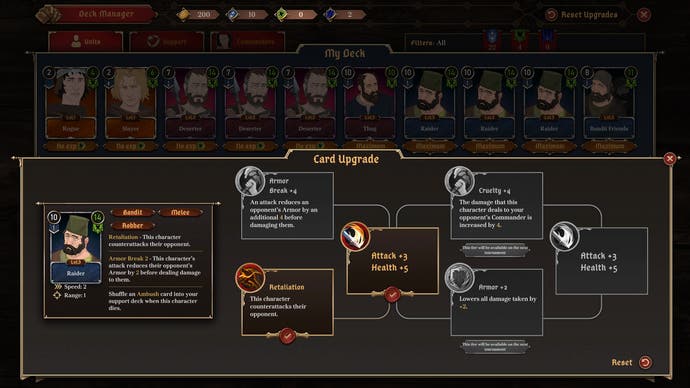 For the producer from Aurum Dust, working on Ash of Gods has provided relief from the horror of the war. "Reading news is not a pleasure," they said. "It's not like something can actually surprise you anymore, especially after the war and after Bucha [the massacre in April 2022] and all that horrible stuff. It's like from another world, but that's the world we're living in, right? So the only way is to keep working, I guess. I worked 24/7 last year not because I need to deliver a product, but it helps to escape from this reality at some point."
Working together as a team, though, has never been a problem for Aurum Dust. "It's not like we are doing it just for money," said the producer. "We actually support each other. We talk to each other. I have a lot of guys who work with me who come here to my place, we just sit here playing table-top games talking to each other and it was never a question of he's Ukrainian, I'm Russian. It's never a question for us. It's all about people."
Since the war broke out, there have been calls to boycott Russian games - Mundfish's Atomic Heart being a prime example, due to investment from Russian companies. But as Aurum Dust's story attests, it's not always so simple. "I think people want to hear simple answers like 'yes we should boycott it' or 'no we shouldn't boycott it', but it's always more complex than that," said the producer. "Every single project is different."
Vernizeau agrees, suggesting players make their own decisions based on the responses developers have had to criticism and controversy, including public statements or silence about the war. He adds: "If I see people who are at odds from different nationalities, but working together...then I will go for that. I will support that. I will buy that product.
"If you take just a look at the last century, we've had two world wars. We've had so many economical crises. We've had a pretty terrifying pandemic. And we pushed through.
"This is the only thing that I wish for Russian Ukrainian relations in 70 years, is to look back and say 'Well, this was absurd, right?'"
For both Aurum Dust and Nordcurrent, game development has brought focus and motivation during an incredibly harrowing time. Both studios are living and working during a time of great violence and terror. It's testament to the tenacity, determination, and bravery of these people that the future of the region remains hopeful.
This article was edited to include details on Aurum Dust's founder.