Here's where you can get the new special edition Xbox controller in Night Ops Camo and Sport Blue
The controller hasn't gone missing, it's just hiding in plain sight.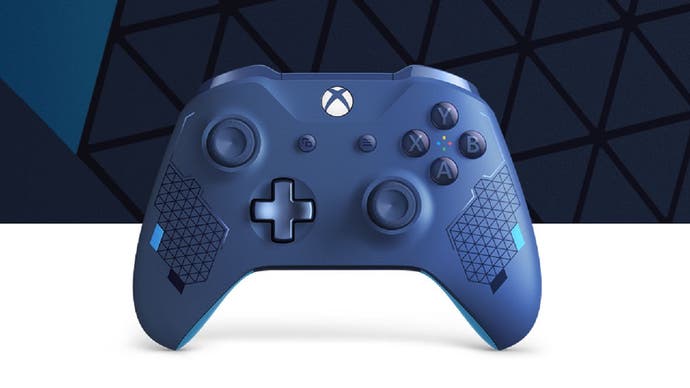 Amidst all the trailers and announcements during yesterday's Inside Xbox briefing from Gamescom, Microsoft also revealed two new special edition Xbox controllers.
The first of the pair is the Night Ops Camo Special Edition which comes in a suitably militaristic blend of black, grey and metallic gold. In addition to excelling at hiding in overgrowth in the dark, this controller also sports etched trigger grips to give you more control. Guess I'll take their word for it.
As for the Sport Blue Xbox Controller, it looks like it's ready to make its debut for Feisar in the next Wipeout championship to me. That futuristic pattern is also supported by a rubberised diamond grip for better comfort and less risk of slippage while playing.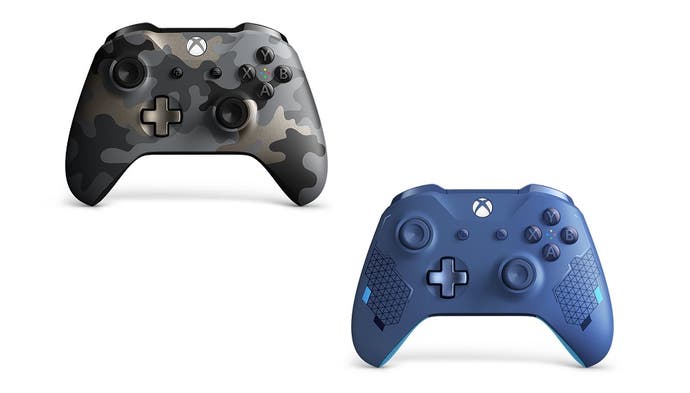 Whether it's for their functionality or to add a bit of flair to your gaming setup, you can already pre-order either controller ahead of their respective 17th October and 26th September release dates at the following retailers.
In the UK:
In the US:
I'll be sure to return and update this page should any more places list either controller for sale.
And if you haven't had enough of controllers just yet, remember there's also the Fortnite Special Edition controller and Gears 5 - Kait Diaz Special Edition controller due next month too!
Meanwhile, you can give Jelly Deals a visit to pick up Gears 5 for just £40 ahead of its 10th September release. We also have our look at the best Xbox One external hard drives you can buy right now and loads of other bargains!