Here are some of the best PC digital game bargains right now
Borderlands 3! Resident Evil! Child of Light for free!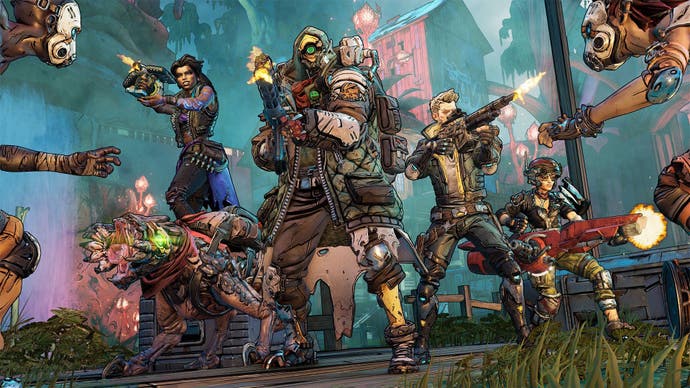 With Doom Eternal, Animal Crossing: New Horizons and Half-Life: Alyx all vying for our time right now there's a good chance you don't need any more games right now. But who among us hasn't been able to resist adding to our backlog with a good deal when we see it? With that in mind, here are some of the best PC digital game bargains out there right now.
Let's start with the incredibly cheap stuff. Usually, that'd be synonymous with poor quality, but you couldn't be further from that with some of these games.
I'll start with the big one. Here's Resident Evil 4: Ultimate HD Edition for £2.99. By now I'm sure many of you already own this game on almost every platform you have access to. Still, I'm always going to mention when one of the best games of all-time costs hardly anything.
Speaking of Capcom's survival horror series, Games Planet also has terrific offers on the Resident Evil 2: Deluxe Edition for £17.99 and Resident Evil 7 for £7.99.
As for that incredibly low price point, here are a few other flash deals under £3 from a number of digital stores. I'd say the games here vary in quality a little, but you won't hear too many complaints from me when they're this cheap. Of them all, Sleeping Dogs is easily my top recommendation.
What's better than cheap a game? How about a totally free one? Conveniently, Ubisoft's quaint and charming turn-based RPG Child of Light is now available for free from the Uplay Store. All you need to do to claim a copy is sign into your account and click the button on the game's store page.
There are also a couple of days left on the Ubisoft Spring Sale, where many entries from across the developer's entire library of games are reduced. This includes Assassin's Creed, Rainbow Six, The Division and more. All offers end on 26th March.
If you want to save a few more pennies, you can also get Assassin's Creed Odyssey for £14.99 at Games Planet.
---
After more top gaming offers? You can find loads over at Jelly Deals. Join us to find the best SD card for Nintendo Switch, our picks for the best PS4 external hard drive or where to find the best Xbox Game Pass Ultimate deal.
---
Other offers about to run their course include the March Mayhem sale at Green Man Gaming. That Mad Max offer at the top of the page is their current flash deal, but there are many other games reduced until 31st March. I've popped a couple of the highlights below:
I feel like that's enough to keep you going for now. Hopefully, there's something of interest for you - at least to give you a change of pace if you need a break from finding secrets in Doom Eternal or opening a museum in Animal Crossing!