Halo 4 campaign screenshots dazzle, offer gameplay clues
Bungie who?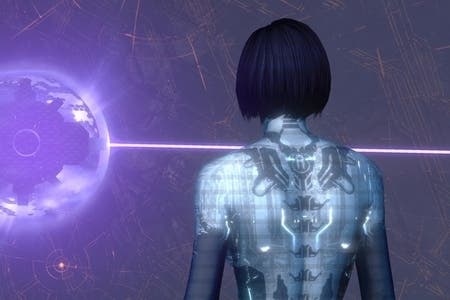 Halo 4 developer 343 Industries has unleashed a dazzling array of images from the game's campaign mode. Visually at least, it looks like the game won't disappoint.
Master Chief and Cortana are present in the new gallery, as is their ship, the UNSC Forward Unto Dawn. A number of Forerunners and other returning enemies such as Jackals.
The Chief appears to be armed with a new beam rifle, infused with Forerunner technology.
You'll have several new pieces of kit to play around with this time - as evidenced within the game's HUD, which shows off a new shield option and pulse grenade.
We're fairly certain that the Halo series has never looked this pretty.