Grid Legends doubles down on motorsport's Netflix factor
Drive to Survive mode.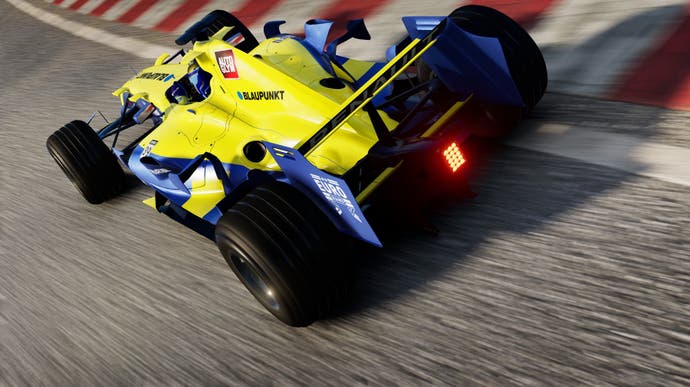 Motorsport is drama. It's inherent within the sport's DNA, and sort of inevitable when you get a bunch of highly charged people in charge of millions of pounds worth of precision-engineered equipment and let them have at each other. And so you get rivalries, tensions and sometimes just straight-up dastardly behaviour like we saw last night in Jeddah, and it's no wonder F1's recently expanded success comes off the back of Netflix series Drive to Survive - a show that puts that drama front and centre.
It's the show that has helped F1 finally break the US - pre-sale tickets to next year's Miami event sold out in 40 minutes, even though the cheapest on offer was some £500 - so it's no surprise it's an approach Codemasters is hoping will help push its Grid series in front of a wider audience. With FMV interludes and a fresh emphasis on the rivalries and tensions that have been in the series ever since its TOCA days, Grid Legends is all about the drama.
It's an approach that's been attempted more than once in video games, and with varying results - the FMV scenes of the Need for Speed reboot fell flat, while Codemasters' own F1 series has benefitted from a drama more grounded in the hyper realities of the sport - though the signs are promising for Grid Legends. Utilising the same virtual production techniques seen to great effect recently in The Mandalorian, starring Sex Education's Ncuti Gatwa and written by Ghost of Tsushima's Brad Kane, it's got all the right ingredients at least.
And it's smart enough to lean into some pulpy excess, with long-running Grid villains Ravenwest returning to the role, this time helped by an actual living embodiment of team leader Nathan McKane on which to focus your seething hatred. The fact that Grid is one of the few racing games with a long-standing villain I can actually recall - maybe Red Bull in the F1 games count? - means Grid Legends already has me invested from the off, and the loose framework of the story promises it should deliver some thrills. You're Driver 22, joining new team Seneca Motorsport alongside their existing number one Yume Tanaka, and as the owner/driver it's on you to plot a path to topple Ravenwest.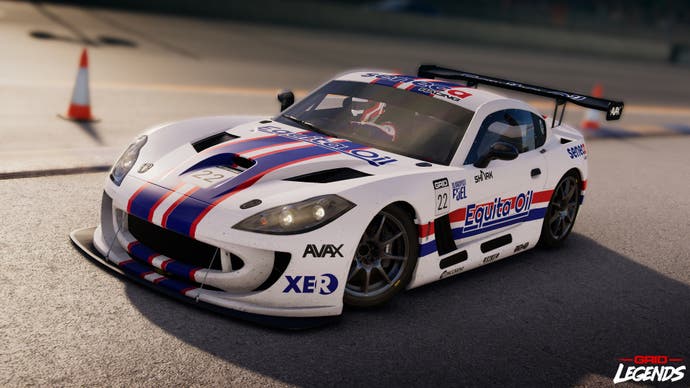 So begins a career that sees you picking through the various disciplines on offer in Grid Legends as well as upgrading your rides as you go. There's some smart stuff amidst all this - car upgrades are unlocked as you drive any particular model, with the cash you earn then spent to activate those upgrades. Elsewhere, your racecraft - which you can think of as Grid Legends' kudos system, racking up points as you drive - unlocks upgrades for your teammates and mechanics, all coming together to present a pleasing progression path through the career.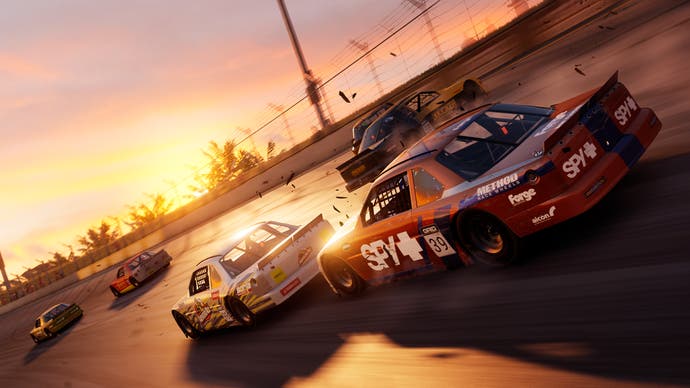 On-track, Grid Legends benefits from its predecessor's own predilection for drama. The choreographer returns with a few tweaks, again presenting named AI opponents with their own quirks, foibles and recognisable behaviours, and a small handful of races proves it's just as effective as before, bolstered by the bigger 22 car grids on offer here. Impressive, too, is Grid Legend's commitment to blurring the lines between offline and online play, with the ability to hop into live multiplayer matches one particular twist I'm curious to see in action.
Mostly, though, I'm keen to see the appeal of Grid broadened out a little more. I was a bigger fan of 2019's reboot than most, and I still love its cleanly delivered arcade action backed up by enjoyable handling and smart production. Grid Legends still has that at its core - indeed, with just three new tracks being added by way of the streets of Moscow, London and a new fictional track called Strada Alpina, some might accuse this of being more an expansion than a sequel - but the additions seem well-intentioned, with some of the rough edges smoothed away. If Grid Legends can then deliver the same chewy drama of Drive to Survive - or indeed the over-the-top melodrama of real-life F1 - then it could well earn this series some new fans along the way.