Google announces VR headset Daydream View, due next month
Volume developer Mike Bithell is making a game for it.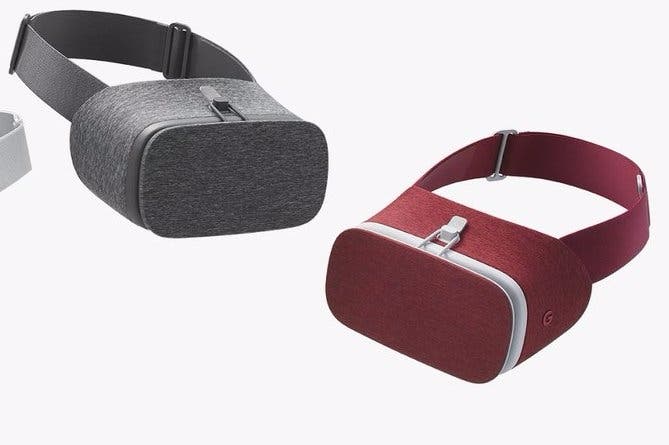 Google is tossing its hat into the VR ring with its just announced virtual-reality headset Daydream View. Due this November, the headset will be compatible with a series of Daydream-ready phones made by a variety of Android device manufacturers. The first ones will be Google's Pixel and Pixel XL smartphones, but more third-party devices will follow.
The way Daydream View works is that one puts their phone in the headset, ala Samsung's Gear VR. Google boasted in its blog post that Daydream View is 30 per cent lighter than similar devices.
It comes with its own Daydream controller, a two-button remote which one can use to point at objects in the world, wave like a wand, or swing like a bat.
Daydream View will initially launch in a light grey "slate" colour, but snow and crimson colours will follow shortly after in the UK, US and Australia.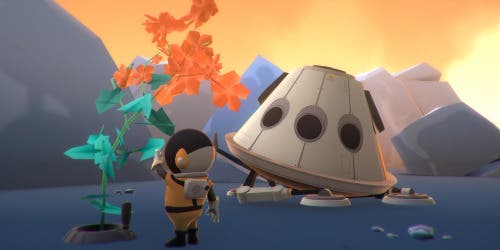 Thomas Was Alone and Volume developer Mike Bithell noted on Twitter that they're making a game for Daydream View called EarthShape.
Bithell described EarthShape as a "little arcadey puzzler" on his blog. He further noted that it's "a game about the millennia spanning mission of the first astronaut to leave Earth and terraform the universe. A 'StarSeeker' joined by a plucky lander. Together, they'll travel the universe planting flowers and kicking off life through a fun new gameplay mechanic."
Another game coming to Daydream View is Gunjack 2: End of Shift, CCP's sequel to its VR shooter set in the EVE universe.
Other announced titles include Wonderglade, LEGO BrickHeadz, Mekorama, Need for Speed, EarthShape, Danger Goat, Home Run Derby and Hungry Shark World.
Daydream View will arrive in the following territories and retailers in November at the stated price:
United States: Verizon, Best Buy; $79 (USD)
Canada: Bell, Rogers, Telus, Best Buy; $99 (CAD)
United Kingdom: EE, Carphone Warehouse; £69 (GBP)
Germany: Deutsche Telekom; €69 (EUR)
Australia: Telstra, JB Hi-Fi; $119 (AUD)
Pre-orders in the US begin on 20th October at Verizon and the Google Store, though no reserve date has been announced for the UK.