First-person VR Pac-Man is as ridiculous as it sounds
Watch Ian and Bratt play at EGX.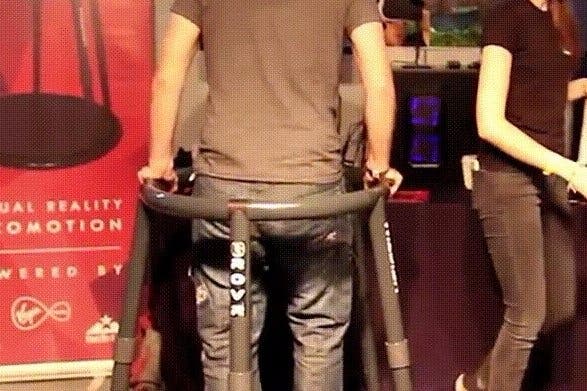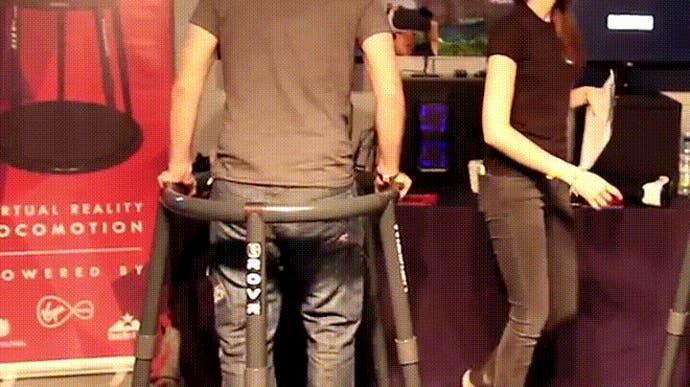 The future is here, and it's a first-person Pac-Man game with VR headsets and a slippy treadmill which requires oversized Crocs.
We sent Ian Higton and Chris Bratt into this dystopian future and yes, the results were as just as we planned.
You can try this setup for yourself at EGX 2016, where Pac-Man VR is running on Android Gear headsets and ROVR treadmills.
Click below to see their experiences, or if you're like me, just to gaze at Ian Higton's pumping buttocks.