First look at Atari's new console
UPDATE: Investor note suggests crowdfunding likely.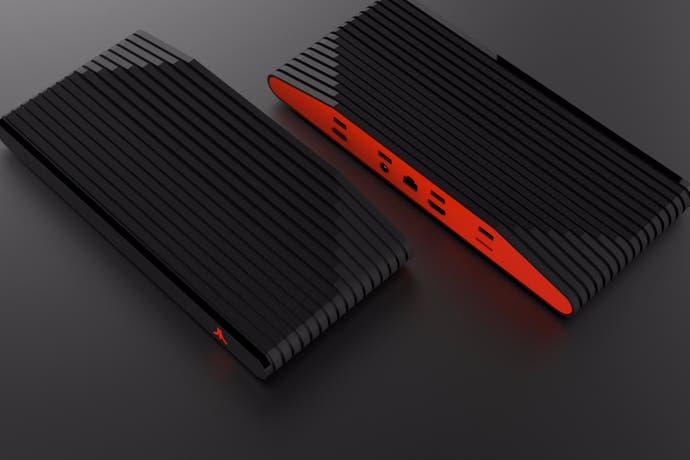 UPDATE 3.30pm: Since we reported on this story more details have come to light via a French note to investors issued at the end of last month. This note indicates the new Ataribox is to be crowdfunded, a detail which was left out of today's press release.
"To limit risk taking, this product will initially be launched within the framework of a crowdfunding campaign," the note reads.
---
ORIGINAL STORY 2.00pm: Atari has revealed the design for its new console, the Ataribox.
In a newsletter published online, Atari revealed the sleek design for their first console in over 20 years.
"Our objective is to create a new product that stays true to our heritage while appealing to both old and new fans of Atari," wrote the Atari Project Team.
The Ataribox is inspired by the classic Atari consoles, with a trademark wood design, ribbed lines and raised back. The company revealed the console will be available in either a wood or black/red edition. Though no specs have been given, we do know there will be an SD slot, HDMI output and four USB ports.
"As you can guess, those ports suggest modern internal specs. It also means that while we will be delivering classic gaming content, we will also be delivering current gaming content," the team wrote in the newsletter.
Could this suggest that, alongside classic games, we could be getting new titles as well? Maybe even third-party? It's all very speculative at the moment.
There is currently no word on pricing, features, games or a release date. Atari has said they are purposely sharing details step by step because they "want to get this right" and are keen to respond to feedback from the community.