FIFA 20 to get officially-licensed River Plate and Boca Juniors early March
But Brazilian player names and likenesses will remain generic.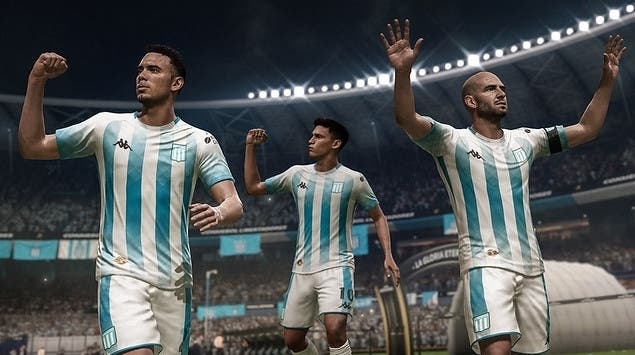 FIFA 20 gets South America's Copa Libertadores early March and with it a raft of new officially-licensed clubs.
The tournament starts in-game on 3rd March via a free content update on the PC, PlayStation 4 and Xbox One versions of the game that weighs in at 4.8GB on PS4 and 5.5GB on Xbox One. There's no word on the update coming to the Switch version, so it looks like players on Nintendo's console will miss out once again.
After the update, FIFA 20 will have a new Libertadores Tournament Mode, which lets you take the likes of River Plate, Boca Juniors and Flamengo from the Group Stage to the Final.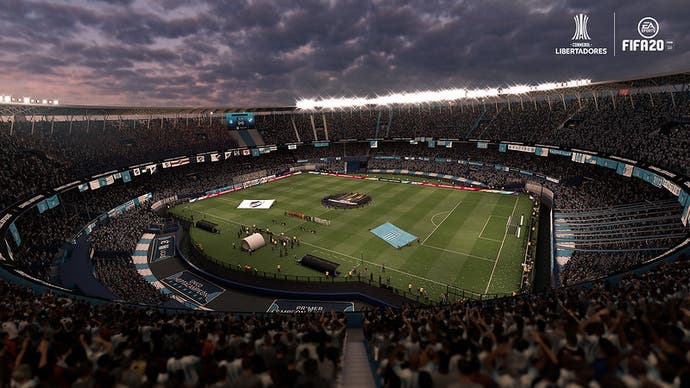 In Kick Off mode you can play the Libertadores, Sudamericana, and two-legged Recopa tournaments. Career Mode adds all three tournaments, which means you'll have authentic competition structures and match presentation. EA Sports said FUT will get over 500 CONMEBOL players as well as Libertadores-themed in-game content.
At launch on 3rd March, the 28 teams that qualified directly for the real life group stage of the 2020 Libertadores will be included within the Tournament Mode, with the four remaining clubs randomly drawn from the existing South American leagues in FIFA 20. The remaining four teams who reach the group stages via the qualifying round will be added to FIFA 20 in a later update, at which point the mode will be representative of the 32 teams participating in the 2020 Libertadores group stages.
It's worth picking out Argentinian arch rivals River Plate and Boca Juniors. These teams are not officially-licensed currently in FIFA 20, although they are in the game under unlicensed names (Núñez and Buenos Aires). With the update, FIFA 20 will be able to authentically recreate the Superclásico in Libertadores Kick Off and standalone tournament modes, with authentic kits, crests and player names. But in Career Mode, regular Kick Off and Ultimate Team, FIFA 20 has the authentic players from those teams but generic crests and team names.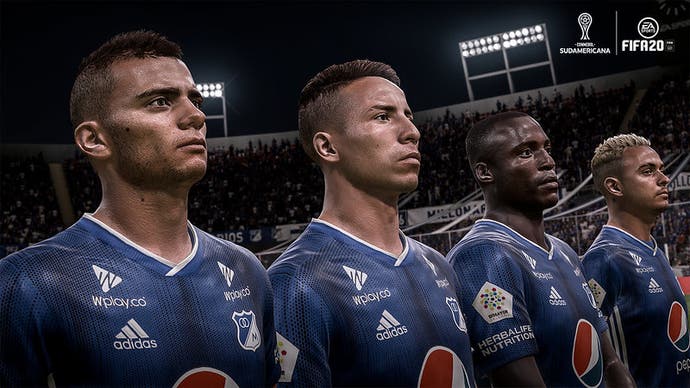 As for Brazilian teams and players, after downloading the update you can play with fully authentic Brazilian kits and crests within FIFA 20 Kick Off, Career Mode, and the Libertadores Tournament Mode, but player names and likenesses will remain generic. Players from Brazilian clubs will continue not to be included within FUT, EA said. All teams from other CONMEBOL nations will have authentic team and player names within the FIFA 20 Kick-Off and Tournament Modes.