FIFA 19 may add Fortnite celebrations - but probably not this year
It's their floss.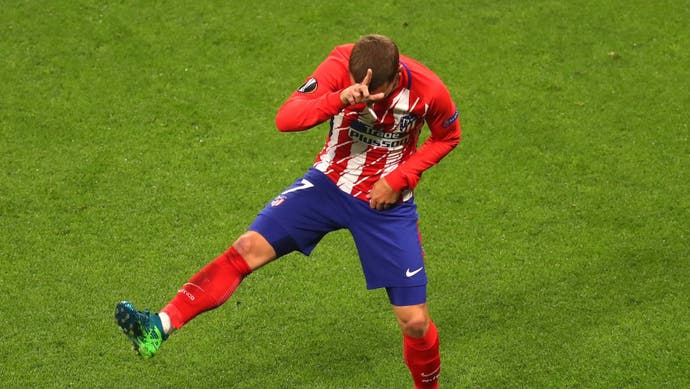 Football didn't quite come home this summer, but something that could be coming our way is Fortnite celebrations for FIFA games.
This year's World Cup saw players from all countries pull out their Fortnite moves - from Griezmann's expert recreation of Take the L to Dele Alli's stellar rendition of Ride the Pony, players have well and truly adopted the battle royale game.
FIFA has prided itself on mirroring football culture, so at this year's Gamescom, I took the chance to ask the team whether they had any plans to introduce Fortnite dances to FIFA 19. When I spoke to FIFA creative director Matt Prior about the possibility of adding Fortnite celebrations to the game, he had the following to say:
"We pride ourselves on authenticity so if it's something you see in the real world, if a player - Griezmann, Dele Alli, those guys generally tend to do that - if it's something they do, then it's something we would potentially look to emulate. At the end of the day, if you watch a game and you see something in the real world game, we want that reflected in our own title. So there is potential."
Prior was keen to stress, however, that the move would not be prompted by the battle royale craze itself, but would be "driven by the actions of the real players".
The idea of adding Fortnite-inspired celebrations to the game raises an interesting question about copyright. Although Epic sourced some dance moves from pre-existing memes (such as flossing), others were created specifically for the game. If FIFA were to use the dance moves, even via copying the actions of real football players, would this count as a copyright violation of Epic's emotes?
When I posed the question of whether Epic would be fine with the incorporation of Fortnite dances into FIFA, Prior said they'd have to "cross that bridge when [they] came to it".
From this, it sounds like the Fortnite dances are a distant consideration, but the door has certainly been opened.