Eurogamer.net Podcast 105: WOW Pandas!
All the gossip from our trip to Blizzard HQ last week.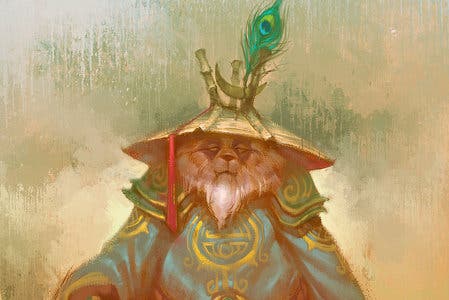 Hello! Welcome to the one hundred and fifth Eurogamer Dot Net Podcast, in which we successfully wrestle John Bedford in front of a camera (not without complaint) to talk about his recent trip to Blizzard's HQ in Irvine, California, to see next World of Warcraft expansion Mists of Pandaria.
Joining John are regular host Tom Champion and yours truly, Oli Welsh, John's fellow recovering WOW addict and a less camera-shy if somewhat slouchy on-screen presence.
Or you could forget about watching the podcast and just listen to it like a normal person.
John flew to California last week to check out Blizzard's latest extension of its world-beating MMO. Find out how he got on and what he made of an expansion that, it's fair to say, has been confusing and exasperating fans since its unveiling at BlizzCon last year.
What have FarmVille and Pokemon got to do with it? Will we get player housing at last? Who's the big bad this time? Is it free-to-play time yet? What question made John's interviewee look like he'd seen a ghost? Kung-fu pandas - are they serious? And which stage of alcoholism does Oli equate John's deplorable multi-boxing past with?
All these questions and more answered within! Well, asked, and then waffled about a bit.
If you like seeing words as well as hearing them, don't miss John's Mists of Pandaria preview and interview in which producer John Lagrave acknowledges Star Wars: The Old Republic's impact on WOW subscriptions.
Video below. The Eurogamer Dot Net Podcast goes out a time relatively close to 5pm on a day of the week. Like cloclwork.