EGX partners with Amazon for 2016 show
Biggest show gets biggest retailer.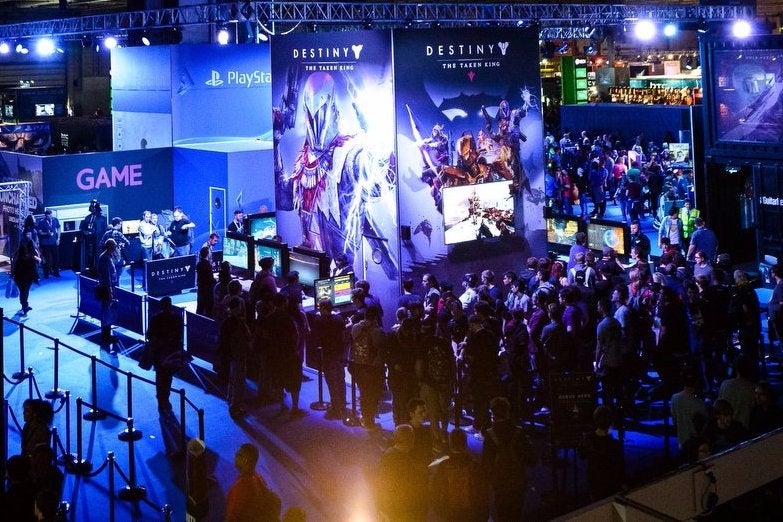 EGX, the UK's largest games show, has partnered with Amazon, a retailer you may have heard of, for this year's show at the Birmingham NEC.
Amazon is the exclusive retail partner of this year's EGX, which means that attendees will be able to buy and pre-order games and hardware from Amazon at the show (other things that aren't games and hardware, like Insert Coin's fine T-shirts, will be available from other stands). For its part, Amazon will be hosting an EGX hub and giving away free tickets to up 100 Amazon customers in the run-up to the show.
Amazon's Russell Jones also promises that it is working with publishers to "offer a few surprises for customers at the event". You can find out about these when they're announced on the Amazon EGX site.
This follows the news that EGX will be bigger this year, expanding into a fifth hall at the NEC, which is one of the steps being taken to reduce queuing. Last year there were more than 250 games on nearly 2000 screens, so expect larger numbers when the major announcements start rolling.
EGX is owned and operated by Gamer Network, the parent company of Eurogamer. The editorial team are not involved in the management of the event but they do curate the occasional developer session and wander the showfloor annoying the exhibitors, as you can see documented in the video below.
EGX runs from 22-25th September at the Birmingham NEC. You can buy tickets on the EGX site.