EGX 2015: Play 20 minutes of the new Homefront
There'll be a dev session, too.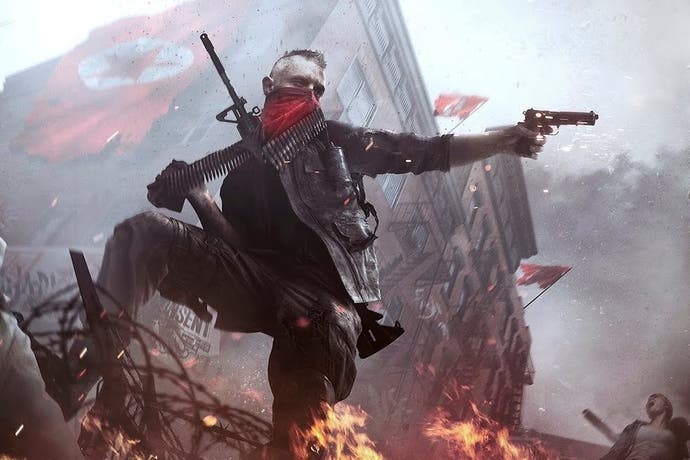 Our parent company Gamer Network, which runs the UK's premier gaming festival EGX, and Deep Silver have announced that Homefront: The Revolution will be playable at EGX 2015 next month.
The game's British developer, Deep Silver Dambuster Studios, will also offer a behind-the-scenes look at the making of the game in a developer session at 3pm on Friday 25th September, which will be streamed live.
Homefront: The Revolution has a chequered history - the original 2011 game about a North Korean invasion of the US, made by Kaos Studios and THQ, didn't go down as a classic, since when the series has changed hands twice and been rebooted at least once. But there's reason to believe a phoenix might rise from these flames.
Martin and Ian visited Dambuster's Nottingham HQ recently and found the developers formerly known as Crytek UK and Free Radical Design making an intriguing open-world shooter that's "already a big improvement on the original".
You can check it out for yourself in the 20-minute playable demo at EGX. The show takes place from Thursday 24th to Sunday 27th September at the Birmingham NEC. Buy tickets here, and don't forget to claim your Virgin Trains discount if you're planning to travel by rail. Eurogamer's editorial team will be at the show in force, so see you there!
This article covers an event run by Gamer Events, a business operated by Gamer Network, which also owns Eurogamer.net. All coverage of Gamer Events is at the editors' discretion. Read our editorial policy for more information.