EGX 2015: Nintendo brings 30 games to September's show
Xenoblade! Star Fox! Triforce Heroes!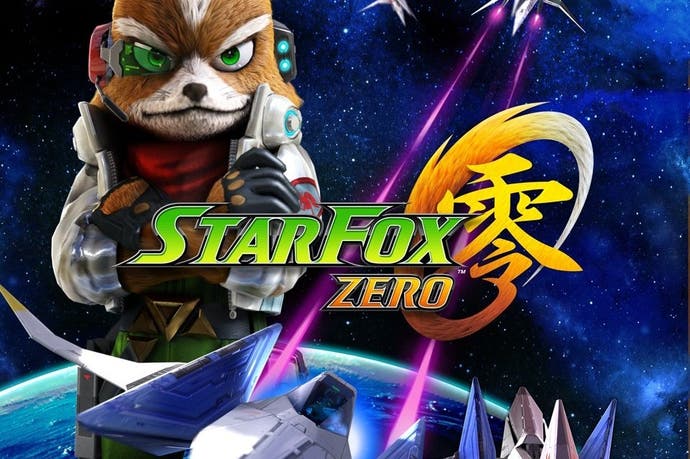 Nintendo has just announced its line-up for EGX 2015, the event run by Eurogamer's parent company Gamer Network thanks for asking, and it's some 30 titles strong, headed up by the likes of Star Fox Zero, Xenoblade Chronicles X and The Legend of Zelda: Triforce Heroes.
There'll also be a healthy selection of indies on both the 3DS and Wii U, and a chance to get reacquainted with some of the Nintendo hits that have already released recently. There'll be Splatoon tournaments, 200cc Mario Kart 8 races and Super Smash Bros battles, so you can try and take down my almighty Kirby. Alright, my almightily cheap Kirby.
Star Fox Zero is arguably Nintendo's most high-profile release for the remainder of 2015, and it's a throwback to the series' roots that's being handled by the supremely talented Platinum Games.
Xenoblade Chronicles X, meanwhile, is undoubtedly Nintendo's biggest game for the remainder of the year, an epic RPG that looks like a fitting sequel to the 2010 Wii cult classic.
The 3DS' line-up is being led by The Legend of Zelda: Triforce Heroes, which throws some cute multiplayer action into the dungeon-crawling mix. Oh, and did we mention there'll be Zelda-themed cosplay too?
EGX 2015 runs from 24th to 27th September at the NEC in Birmingham. Buy tickets here, and don't forget to claim your Virgin Trains discount if you're planning to travel by rail. Make sure you bring your 3DS to hoover up all those Street Passes, too - I'll be the slightly creepy guy with the Kirby hat and the beard (and in the game!)
This article covers an event run by Gamer Events, a business operated by Gamer Network, which also owns Eurogamer.net. All coverage of Gamer Events is at the editors' discretion. Read our editorial policy for more information.