ECTS 2003 Preview
Eurogamer prepares to descend on The PlayStation Experience and ECTS 2003.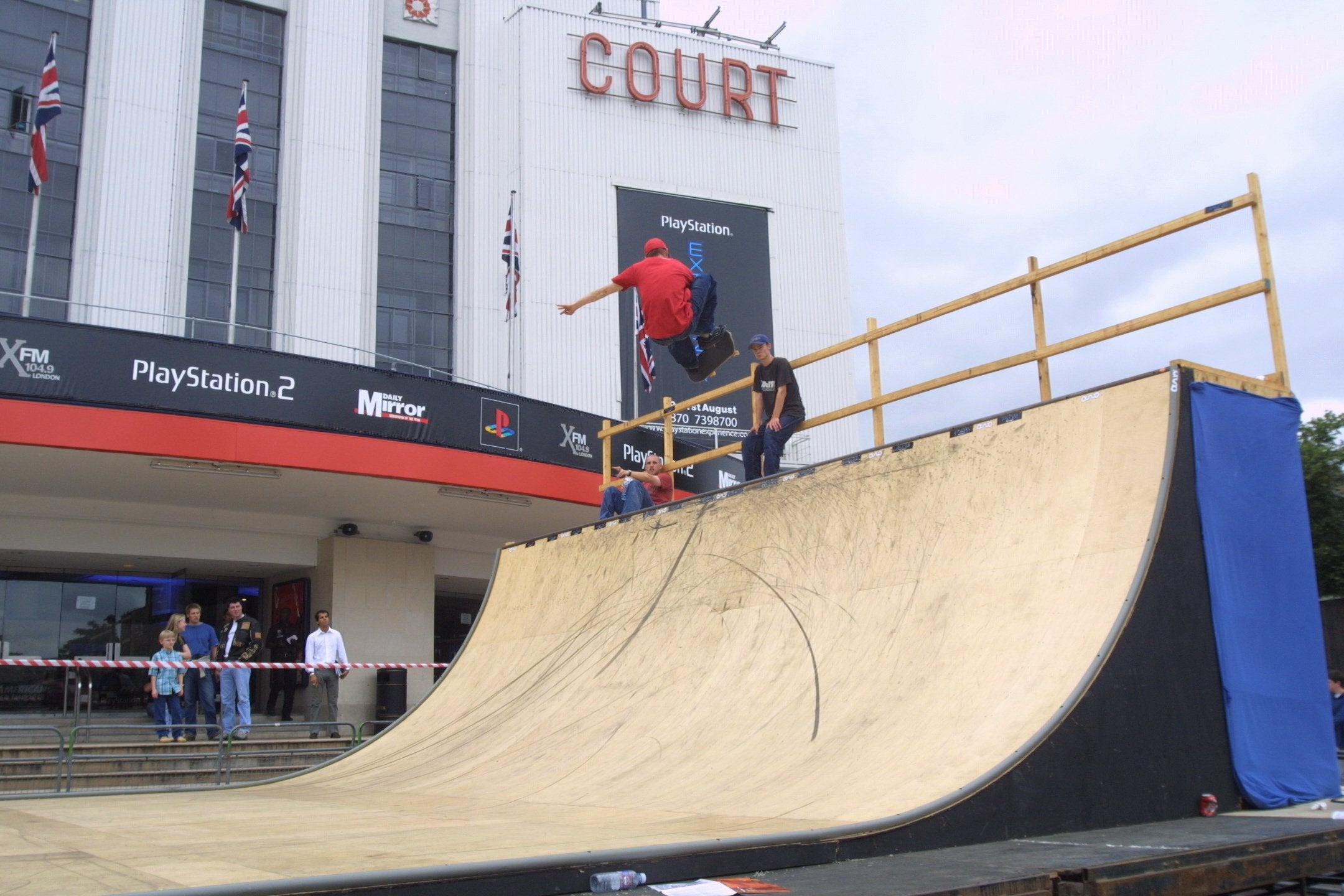 Ah, ECTS. Searing heat, the imprecise rumble of conversation and 14-year-olds with "Bill Gates, Microsoft" pinned to their free T-shirts. Every year at the end of August, the industry and its followers descend on London to stroll around the cavernous halls of the leading UK-based gaming trade show, lapping up pre-sales hype and sampling the latest games.
After the success of last year's rejuvenated trade show at Earls Court (most of which was annexed by Sony for the better-stocked PlayStation Experience), we're genuinely looking forward to this year's event, which counts a director's cut of the infamous Metal Gear Solid 3 trailer, a completed version of Mario Kart and every major game due out on PS2 in the next year amongst its potential highlights.
Unlike the rather lamentable 2001 show at the ridiculously vast ExCeL facility in London's Docklands area, this year we're able to count noteworthy absentees on the fingers of one hand - not even Microsoft, who should be busy planning their X03 press soiree in the south of France later this month, have taken the week off, with Activision quiet but not quite absent after its recent Activate junket up in Edinburgh. EA, which has been absent from ECTS for five years will be on hand with a lot to show off. In fact, only Sega seem to be absent from the trade hall. You can view a full rundown games we're told to expect from both the PlayStation Experience and ECTS itself here.
It just keeps on trucking...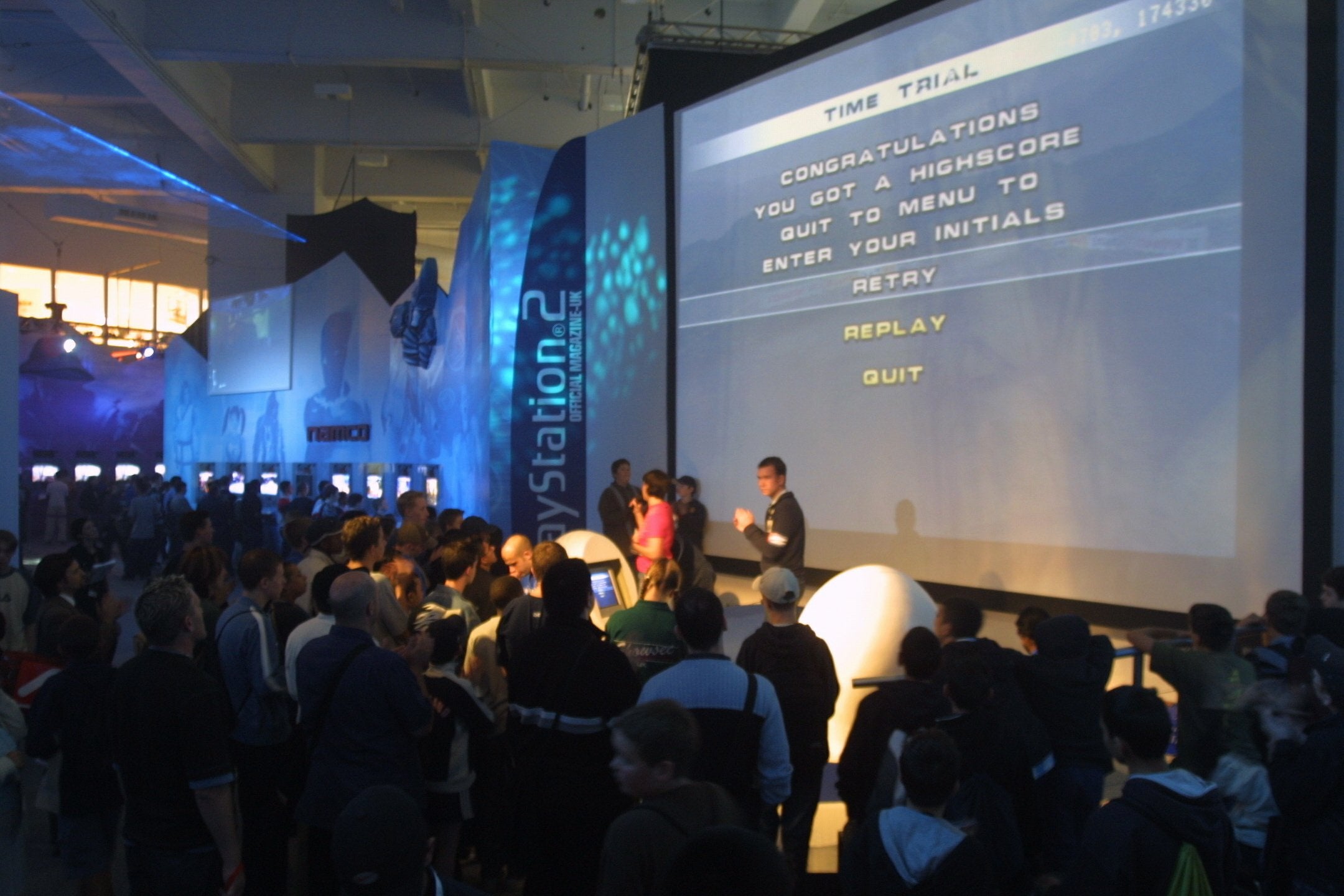 But just what should keen gamers like your good selves expect from this year's show - part of a larger industry-focused push dubbed London Games Week? And is it worth heading down for the PlayStation Experience, and Nintendo's 40-tonne truck parked at the Brompton Road entrance? The answer to the latter question is surely yes. PS2 owners have a veritable feast of forthcoming treasures to swarm over, from the latest EyeToy and Pro Evolution Soccer offerings to the UK debut of Gran Turismo 4 and Naughty Dog's follow-up to Jak & Daxter. Even Cube owners would be hard pressed to turn down a completed version of Mario Kart: Double Dash, with F-Zero GX and Final Fantasy Tactics Advance also in close attendance.
Further highlights include video footage of Reflections' Driver 3 and Terminator 3, and even Unreal Tournament 2004 lurching around on Atari's stand within the trade show itself, whilst first person shooter addicts would be foolish to turn down a go on Stalker, or a full-length glossy glimpse of Half-Life 2, which will be appearing courtesy of publisher Vivendi Universal - hopefully with something new to show after it stole all the headlines at E3 in May.
And PC owners in general will probably find this year's show a bit more engaging than the last few, with the new Broken Sword game, strategy title Ground Control 2, NovaLogic's Joint Operations and Worms 3D all doing the rounds. We'll be sure to get thoroughly acquainted with as many of those as possible.
Experience is the key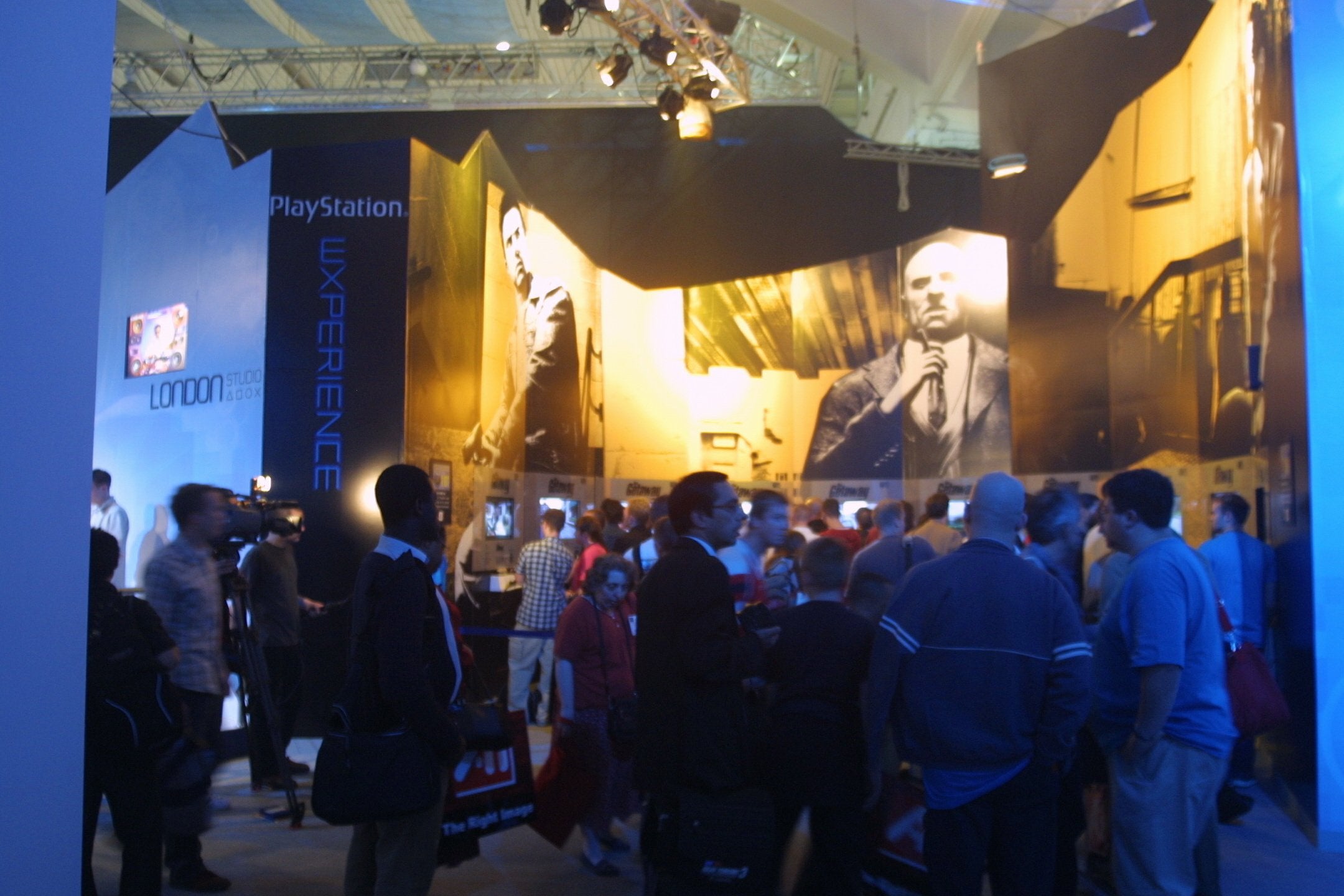 But of course it's the console fans who really stand to enjoy themselves, particularly if their chosen tipple is a sharp-edged black breezeblock stamped by Sony. PlayStation Experience is literally twice the size it was last year, with Sony dedicating something like £2 million to the event - and anyone living in the capital can't fail to have been on the receiving end of the platform holder's marketing blitz, comprising TV and radio campaigns, innumerable public transport posters ["Moody Types Should Avoid Earls Court", etc] and other promotional tie-ins. With various pop tarts and other starlets on hand, it's bound to attract some serious media coverage from all over the place.
We're hardly interested in that side of it, naturally, but we'll be spending plenty of time in the bustling neon epicentre of Sony's PS2 empire over the next few days, gorging ourselves on games like Time Crisis 3, Resident Evil Outbreak, Destruction Derby Arenas, This Is Football 2004 and Konami's foot and larynx-shuffling duo of Dancing Stage Fever and Karaoke Revolution, in addition to the big names we've already mentioned.
Other, perhaps lesser games that we're interested in this year include Codemasters' Club Football, if only to see whether the programming lives up to the marketing hype; Sony's off-beat Dog's Tale; the latest, now multi-platform Buffy adventure, Chaos Bleeds; Argonaut's SWAT: Global Strike Team; Freaky Flyers from Midway; and Ubi Soft's Xbox revamp of Rainbow Six 3. And we'd be lying if we said we weren't a mite intrigued by Michel Ancel's Beyond Good & Evil and the new Prince Of Persia title.
This is only the beginning
All in all we're expecting another lesson in domination by market leader Sony, which described last year's massively successful PSEx as a nowt but a test, but anybody who's a fan of games is likely to find some sustenance in either the trade or consumer hall - with a super-sized stomach-filler for those who dabble in both. And as we said, for once, we, the hardened cynics regularly accused of valuing beer over button-mashing, are more interested in the games than the bar.
As you'd expect, EG will be on hand throughout the show checking out all the latest games and relaying our impressions to you, and we hope some of you can even join us. This year we'll also be debuting our answer to the official ECTS awards, focusing on the best and most interesting games at the show, rather than the most fashionable and expensive. Expect to hear more on these towards the end of the week. Until then, enjoy the show. We know we will.