EA extends free Madden Xbox Series X upgrade window
Interception.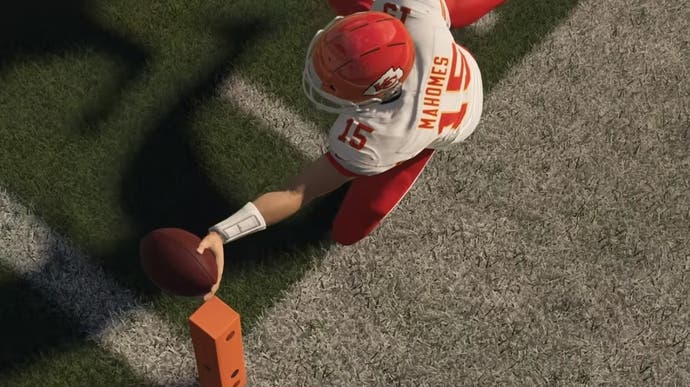 EA has extended the availability of its free Xbox Series X upgrade for this year's Madden game - and presumably FIFA 21.
In early May, when Microsoft confirmed the first Xbox One games to support its free Xbox Series X upgrade scheme, EA came under fire for its own free next-gen upgrade for Madden 21. At the time, EA said that rather than providing the ability to upgrade to the Xbox Series X version at any time through Smart Delivery, the publisher would restrict upgrades to a limited window. You'd need to buy the Xbox One version of Madden 21 by 31st December this year and your Xbox Series X upgrade would have to be completed by 31st March 2021, otherwise you'd be forced to double dip.
Fans criticised these needless convolutions in the context of Microsoft's useful Smart Delivery feature, and it sounds like EA took notice. As Polygon noticed, EA has updated its website to announce its free Madden 21 upgrade will be available up to the release of Madden 22 in the summer of 2021.
"During our recent Inside Xbox announce, we included some dates limiting this Dual Entitlement approach," reads the blurb.
"Having listened to our players' response we're extending the offer all the way through our Madden 21 season up to the release of Madden NFL 22, so players can upgrade to Madden NFL 21 on Xbox Series X whenever they first purchase their new console within that period."
Presumably, FIFA 21, which is set to star at EA Play Live 2020 later this month, will work the same way, with a free Xbox Series X upgrade available up until the release of FIFA 22 in September 2021.
No doubt more titles will be added to Microsoft's Smart Delivery list as the Xbox Series X's "holiday 2020" launch draws nearer. Sony has yet to announce its next-gen upgrade plan, if it indeed has one.