Dragon Quest is getting a Pokémon Go-style mobile game
Tail blazing.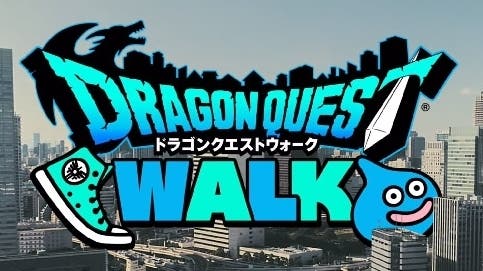 Following a series of heavy hints from Square Enix, a new Dragon Quest title has been unveiled - but you'll need to get your portable power bank ready, as this one's for your mobile.
While we knew some form of Dragon Quest smartphone game was on the way, thanks to the official announcement, we now have a sense of exactly what this will look like. The imaginatively-named Dragon Quest Walk appears to share plenty of similarities with Pokémon Go: as a location-based game, the player will need to walk around the real world to pick up quests from Pokéstop-style landmarks (via Gematsu).
True to previous Dragon Quest titles, however, the game will take the form of an RPG, with players able to talk to townspeople, battle against monsters and "challenge formidable enemies". The description on Dragon Quest Walk's website suggests players will be able to "set [their] destination from nearby spots and walk off" - implying you'll be able to set your own walking goals. Sounds like a stealth Fitbit.
It also looks like Dragon Quest Walk is going heavy on the customisation options: players can build their own rooms and decorate them with various bits of furniture. A slippery slope for the wallet - or slimey, rather.
You can take a look at the trailer here, which seems to be channeling Detective Pikachu gross-but-fun vibes.
Developed by Japanese mobile game studio Colopl, Dragon Quest Walk currently has a Japanese release date of 2019. A closed beta involving 10,000 iOS and 10,000 Android users is starting as soon as 11th June, although the terms and conditions suggest this will also only be available to Japanese players.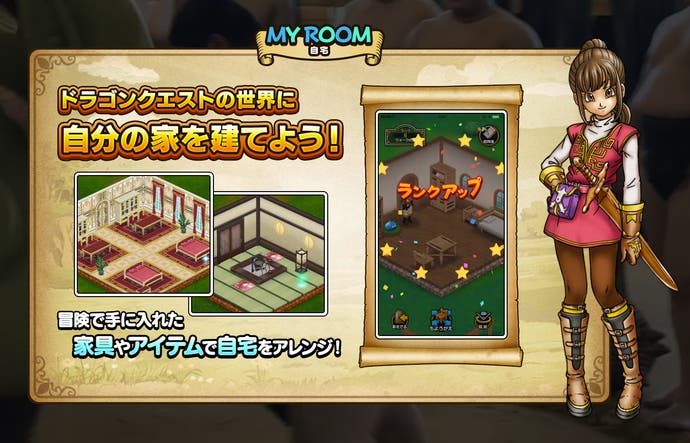 Dragon Quest series producer Yuu Miyake also hinted during the announcement event that work has begun on the next mainline title in the series (that's the unyet-announced Dragon Quest 12, for those keeping count).
"By the way, about Dragon Quest 12, which I'm sure is on everyone's mind - [Yuji] Horii and I are currently making preparations on series developments that will connect to 12," Miyake said (thanks, Gematsu). "I think it's still too early, but we would like [to] announce it in some form, so please wait a little while longer."
Of course, if you can't contain yourself until the release of Dragon Quest Walk in the west (whenever or if ever that may be), you can always amuse yourself with the original Dragon Quest, which was ported to mobile devices back in 2014.