Doom gets November release date for Nintendo Switch
Hotter than hell.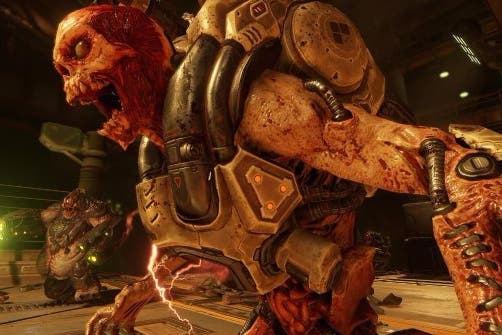 Developer id Software has announced demon-blasting shooter Doom will launch on Nintendo Switch on 10th November.
Nintendo announced last month Doom would be coming to the Switch alongside another id Software IP - Wolfenstein 2: The New Colossus.
Doom on Switch will feature the full single-player campaign with all difficulty modes, including ultra-nightmare mode. Players will also have the opportunity to choose arcade mode, allowing you to replay the entire game with a time and score attack.
The Switch version will also include multiplayer modes, such as team death match and capture the flag, 18 maps and all previously-released DLC content.
In his review of Doom's 2016 reboot, Edwin Evans-Thirlwell recommended it as "capacious, beautiful, brainy and barbaric".