Nab one of the fastest 2TB SSDs for a lot less with this eBay discount code
Up to 1M IOPS random reads for stellar load times.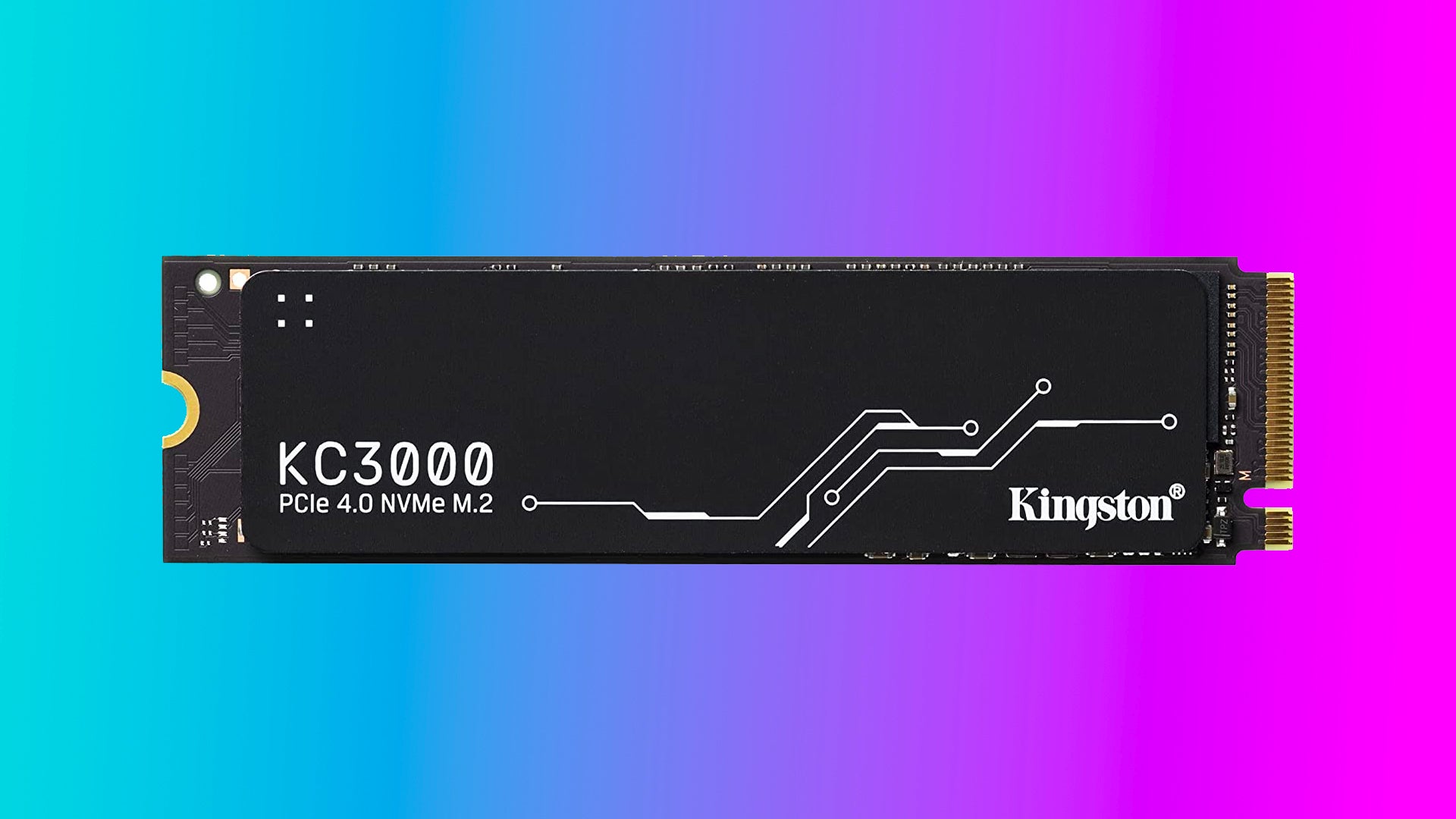 Kingston's bleeding-edge KC3000 PCIe 4.0 SSD is down to £155 for a 2TB model on Ebuyer's eBay store after a handy price reduction with the JAN10cdoe. That's an awesome deal for a drive capable of up to 1M IOPS for random reads and writes, and 7000MB/s sequential reads and writes - among the fastest gaming SSDs in 2023!
As a PCIe 4.0 drive, it should come as no surprise that the KC3000 is capable of some excellent speeds - but the impressive sequential and random performance figures are actually significantly better than we saw on the first wave of PCIe 4.0 SSDs back in 2020, which topped out around 5000MB/s sequential and 0.75M IOPS random. This drive is 40 percent faster than that, and that translates into faster load times too. This is why we recommend the KC3000 not only for PC use, but also as one of the best PS5 SSDs.
In terms of capacity, this 2TB drive provides a ton of space for both PC and PS5 use. On the latter point, Sony's internal SSD on the PS5 is 825GB, but only comes with about 666GB of usable space, so adding a 2TB SSD gives you four times as much usable space.
This isn't a drive that comes with a heatsink though, so for PS5 use, you may want to grab one for £8. For PC use, you'll just have to make sure your motherboard supports PCIe 4.0 - anything from the last three to four years should be okay by rights, but it's worth Googling the name of your motherboard and the phrase "PCIe 4.0" to make sure. With it, you'll be able to take advantage of such high speeds and get the best performance out of your gaming rig.
£167 for this Kingston KC3000 2TB NVMe SSD really is an excellent deal, so do take a look at some reviews to make your mind up!
And if this drive isn't quite right, this week has been jam packed with excellent deals on SSDs of all kinds - so check out the @dealsfoundry Twitter account, where I've posted a wide range of deals on the best SSDs and other PC/PS5 upgrades.