DF Direct Weekly: twin disappointments from E3's demise and TLOU's poor PC port
Plus: reaction to the latest Zelda: Tears of the Kingdom reveal.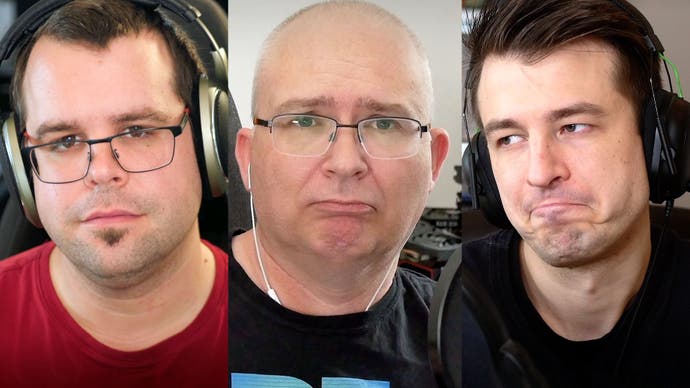 We've already shared our thoughts on The Last of Us Part 1's PC port, but the frustration and disappointment crosses over into this week's DF Direct Weekly, beginning with our thoughts on how we would actually cover a game that is clearly some way off completion?
Digital Foundry has been trying to carve out a niche in the crowded, very high quality PC scene by concentrating on the games rather than the benchmarks, demystifying what graphics settings actually do and then offer optimised alternatives to the idea of whacking everything up to ultra and hoping for the best. The thing is, The Last of Us Part 1 not only has one of the most massively exhaustive settings menus we've ever seen, but it's equally clear that there are foundational issues that prevent an optimal experience in the first place, making our concept borderline pointless in this case. Clearly there are bigger fish to fry in assessing this game.
Our solution was to spend a couple of days looking at it in an attempt to get some idea of how it works and what the problems are, then to put together a 'live play' comparison with two PC rigs - one with issues, one (relatively) without - then to stack those up against the source PlayStation 5 code. It's an idea I originally came up with in adapting our Retro PC Time Capsule format - where we'd actually retain the live comparison angle, but for new games instead, stacking up the low, medium and high recommended specs actually recommended by developers to see what you actually get. This time though, we opted for the console, a console equivalent spec and an out-and-out monster rig.
It's likely the case that we'll never learn what we went wrong with this conversion or what kind of forces were in play in putting out a piece of software that was clearly unfinished and had no business ending up in gamers' hands. What we do know is that the lack of any kind of early access is strongly indicative that the publisher was at least aware that were issues with the quality of the game and went ahead with the release regardless. Ultimately, a lot of the good work Sony has done in appealling to the PC audience has been undone - and that's a shame.
This level of disappointment applies to the cancellation of E3 2023 too. Again, we've little insider insight into the behind-the-scenes process, which may sound odd bearing in mind that showrunner ReedPop is a partner of Digital Foundry, and Eurogamer's holding company, but it's not a part of the operation we deal with in any particular way. I just wonder whether the pandemic and its impact on events has sent the message to the platform holders and the triple-A games industry that they don't actually need physical events any more.
That may well be the case, but the passing of E3 - for this year at least - is still a profound disappointment. As a journalist, nothing beats going hands on with the games, while the best developer/publisher/platform holder exec interviews typically happen in this 'no holds barred' environment. Generally speaking, I'm finding that we're further away from the industry we're covering than ever before in this new era.
In terms of the gamer though, the digital events will continue regardless, the 'wurld prem'ears' will come and hopefully we'll see some exciting announcements. In the meantime, I highly recommend our latest DF Retro video, embedded above, showing never-seen-before footage of the showfloor at E3 2002 - where, arguably, the show was at its zenith.
The third and final discussion point this week concerns the latest gameplay reveal for The Legend of Zelda: Tears of the Kingdom, where three major elements stood out to me. First of all, there's the opening shot which looked very, very much like the existing game and quite apart from the footage that we speculated was 'too big for Switch'. As the game nears release and actual gameplay appears, we're now looking at a title very much within the technical constraints of the platform.
While the initial shot looked very familar, we quickly moved into a showcase of the new world's verticality - something I can't to explore. Also interesting was the focus on crafting - normally something we're not particularly happy about in an open world title, but the difference here is the scale of it. It looks like Nintendo is leaning into the incredible wealth of potential in the systems-driven gameplay that made the original such a delight.
DF Direct Weekly wouldn't be the same show without the input of our supporters, who provide plenty of questions to the major topic and also take centre-stage in our Q+A section at the end. This week, there's potential outrage at Nvidia's rumoured plans for an 8GB RTX 4060, while the idea that UE5's software-driven RT runs faster than the hardware-accelerated equivalent provokes a perfectly logical question. Is multi-GPU support coming back to PC gaming? And would Microsoft or Sony ever introduce a hardware-level 30fps cap to eliminate inconsistent frame-rates and bad frame-pacing? DF Direct Weekly has evolved into something we're quite proud of, so if you want to contribute, join our community or indeed get early access to the show, you know where to go. See you next week!