AMD X570 motherboard tier list: features and price points
What's the best companion board for a new Ryzen CPU?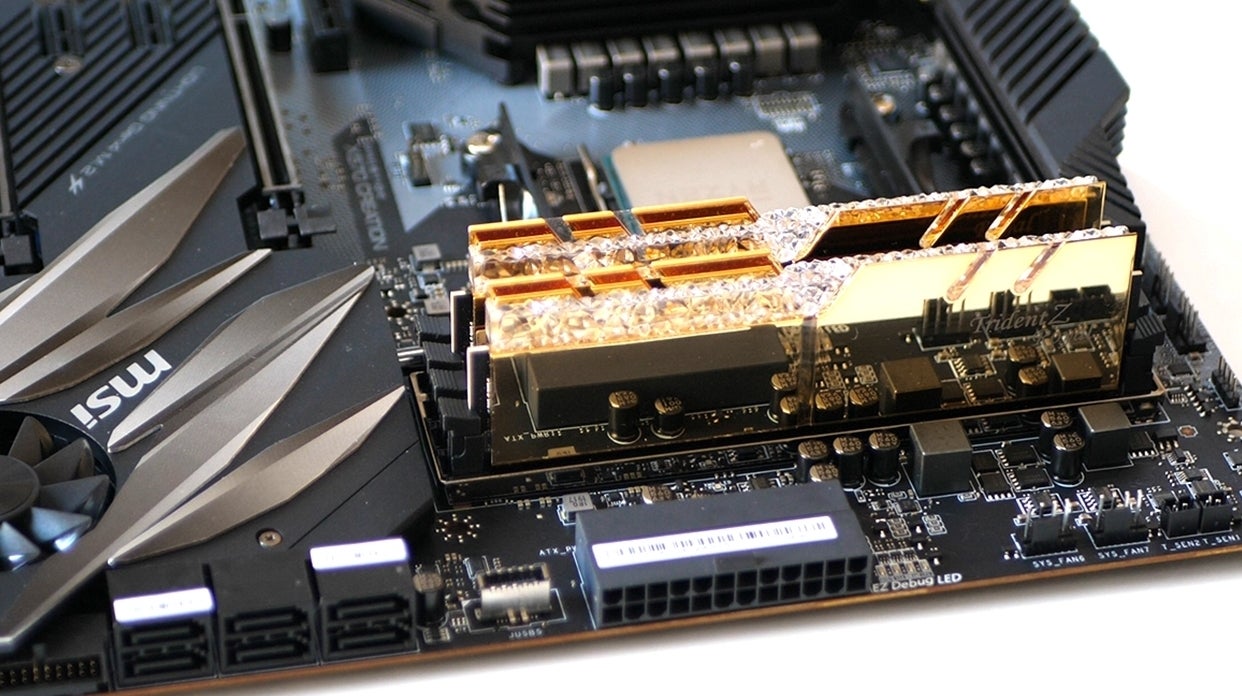 We recently took at a closer look at the feature set of AMD's new X570 platform, which launched on July 7th alongside the firm's 3rd generation Ryzen processors. PCIe 4.0 is the headline addition here, allowing for significantly faster SSDs to be used, but X570 boards have also seen improvements to power delivery to deal with AMD's beefier CPUs, active cooling to deal with the added power draw and better support for high-end RAM. However, not all boards will get all of these features to the same extent, so we're revisiting the topic with a tier list of X570 motherboards.
Rather than going into exhaustive detail about each board's power delivery specs - something /u/firewrath9 has already done - the idea here is to let you know which features you can expect to find at which price points, so you can decide whether it's worth picking up a new board or not. After all, most B350, X470 and other legacy AM4 motherboards will work with the new Ryzen 3000-series processors at stock speeds, so upgrading to X570 isn't a requirement for this generation unless you want these new features or you plan on doing some heavy overclocking.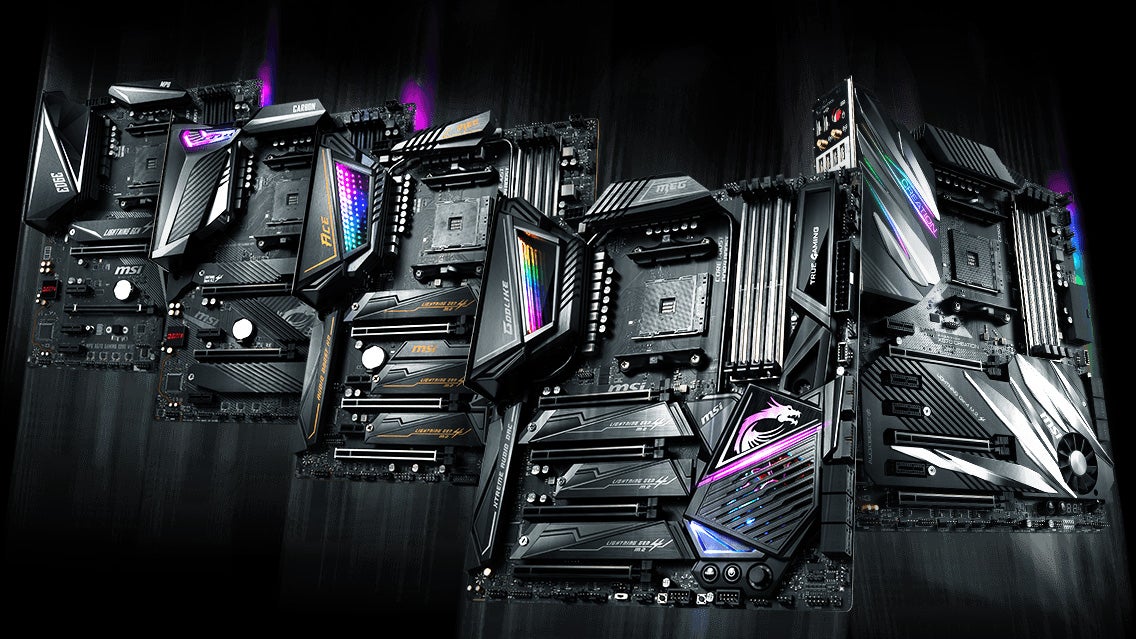 Generally, we can split X570 into three traditional tiers: entry-level, mid-range and high-end. These include traditional gaming-focused motherboards and an emerging segment of professional motherboards for content creators. For each tier, we'll look at what kind of features you can expect, which are missing and what you'll likely need to pay.
To keep things simple, we'll use MSI's X570 lineup as the basis for our categories as we've spent the most time with them and we're therefore familiar with their feature sets and pricing. However, other motherboards from AMD partners such as Asrock, Asus, Gigabyte and many others will fall into similar classifications and should offer broadly similar features, aesthetics and performance. We'll start at the bottom end and move up, so let's get started with the defining features of entry-level boards.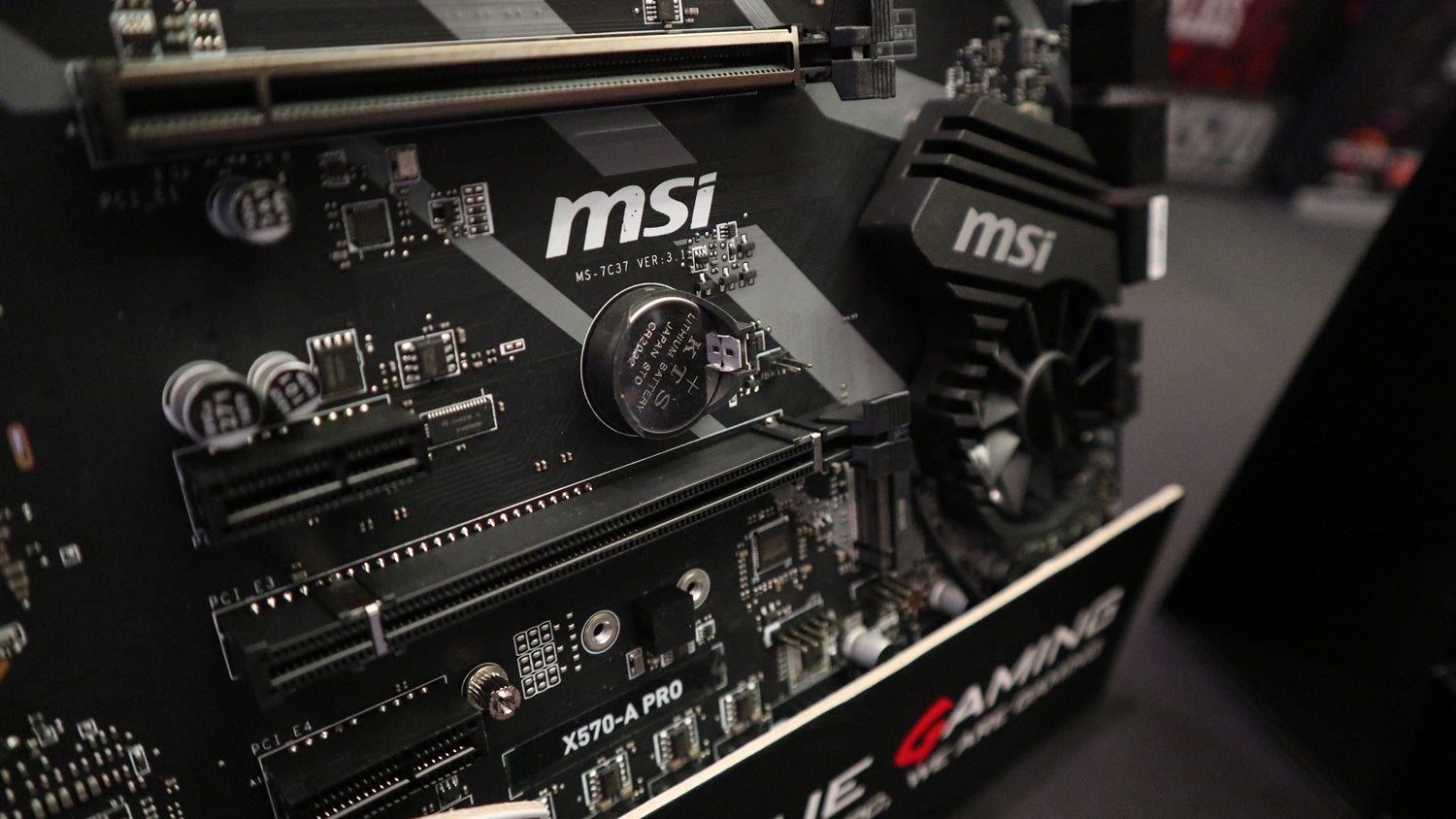 Entry-level boards generally contain the bare minimum of features to justify their choice over older alternatives like B450 or X470, with price points just a bit higher than these legacy boards. Expect simple aesthetics, just a few PCIe 4.0 lanes on the motherboard (with the remainder being PCIe 3.0) and simple active or passive cooling that may not cover additional components like VRMs or M.2 slots. If you want to use one or two PCIe 4.0 components and indulge in some basic overclocking without spending silly money, this is where you want to be.
MSI is offering just a single board in this segment at €163, the creator-focused X570-A Pro, and we see similar prices for boards made by other manufacturers. As we covered in our X570 motherboard guide, the new tech and extra performance means that X570 is now a distinctly premium offering. Of course, there are many more X570 options on the market that add more features at a higher price, so let's take a look at them now.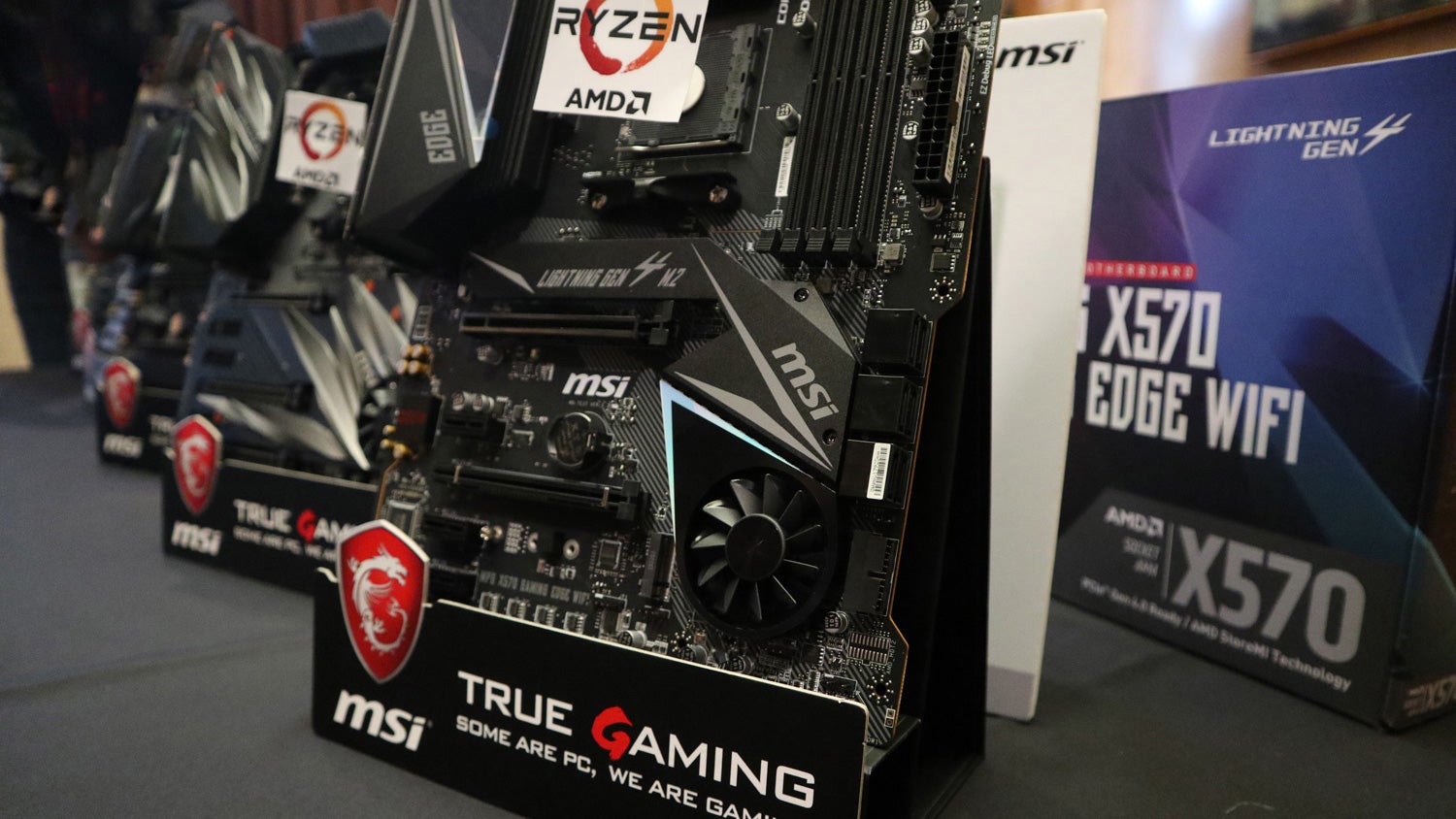 The mid-range begins just above the 200 Euro mark, offering boards with better cooling for motherboard components and M.2 SSDs, greater power delivery and features like WiFi, 2.5-gigabit ethernet and RGB lighting. Here, more PCIe lanes on the motherboard will be PCIe 4.0 rather than cheaper PCIe 3.0, so these motherboards tend to be a better choice for those looking for a future-proof build.
This is also the most crowded segment, with quite a lot of choice between boards offering slightly different feature combinations, performance and aesthetics. For MSI, mid-range prices go up to €265 with three cards: the MPG X570 Gaming Plus (€175), MPG X570 Gaming Edge WiFi (€196) and MPG X570 Gaming Pro Carbon WiFi (€265). That's already a lot of dough, but high-end boards can cost up to three times as much. Let's take a look at the enthusiast segment.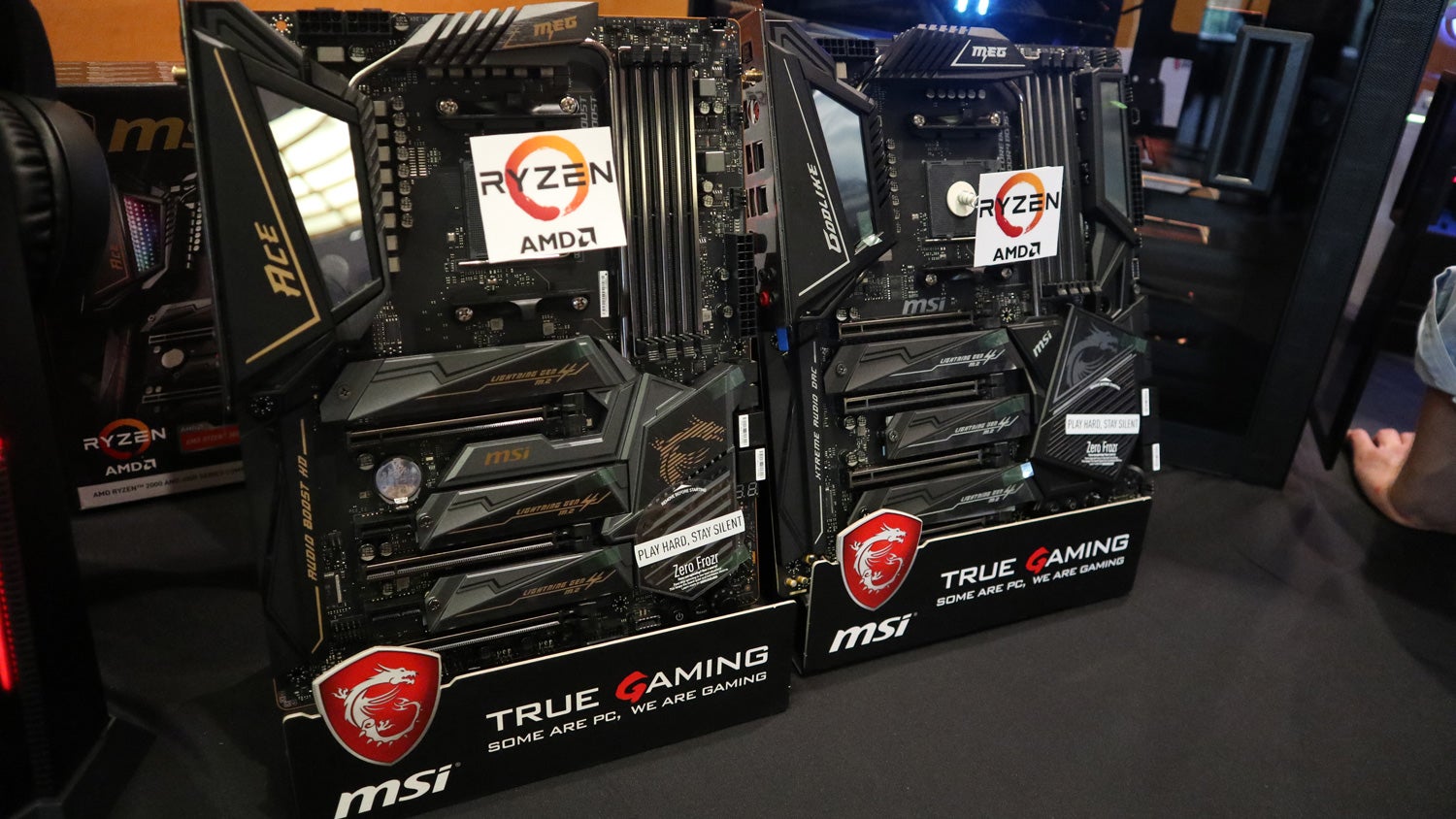 At the high end, things get a little crazy. Cooling is maximised through elaborate heatsinks, copper heatpipes and M.2 coolers, 2.5-gigabit networking (or better) becomes standard and all lanes on the motherboard become PCIe 4.0 instead of PCIe 3.0. Power delivery also shows improvements, with a greater number of phases and multiple CPU power sockets that maximise overclocking potential. Aesthetic options at this tier include small OLED displays for displaying animations, temperatures or voltages, more elaborate heatsinks and - of course - integrated RGB lighting and RGB lighting headers.
High-end X570 motherboards also include the largest range of prices, with the least expensive options coming in at nearly €400 and the most expensive approaching twice that. MSI's lineup is a good example, with the MEG X570 Ace at €369, the Prestige X570 Creation at €529 and the flagship MEG X570 Godlike at €777. The difference in price between the two gaming-focused MEG cards is largely realised through bundled PCIe 4.0 add-in cards (one with room for four M.2 NVMe SSDs and the other offering 10-gigabit LAN) and extreme overclocking features like voltage check points, debug LEDs and even more robust VRMs. Meanwhile, the X570 Creation includes the firm's quad-M.2 add-in card, integrated 10-gigabit LAN, Wi-Fi 6 and robust enough cooling and power delivery to support high-end Ryzen 7 or Ryzen 9 CPUs.
This is certainly where you want to be if you need utmost performance, but these expensive boards are best left to extreme overclockers and professional content creators. There's an argument to be made here for future-proofing too, but given these high prices you're probably better off buying mid-range now and then replacing it down the road rather spending the same amount on one board right now.
With the high-end boards completed, that brings us to the end of our roundup. If you're hungry for more AMD news, why not check out our review of the new 3rd-gen Ryzen 3700X processor, the high-end Ryzen 3900X or our Radeon RX 5700 series review?
We attended an MSI event in Girona to learn about X570 motherboards and other products. MSI covered transportation and accommodation for the trip.
Will you support the Digital Foundry team?
Digital Foundry specialises in technical analysis of gaming hardware and software, using state-of-the-art capture systems and bespoke software to show you how well games and hardware run, visualising precisely what they're capable of. In order to show you what 4K gaming actually looks like we needed to build our own platform to supply high quality 4K video for offline viewing. So we did.
Our videos are multi-gigabyte files and we've chosen a high quality provider to ensure fast downloads. However, that bandwidth isn't free and so we charge a small monthly subscription fee of £4.50. We think it's a small price to pay for unlimited access to top-tier quality encodes of our content. Thank you.
Support Digital Foundry