Nvidia GeForce GTX 1050 Ti benchmarks: the fastest budget gaming GPU, but also the priciest
Best-in-class performance and a decent amount of RAM for 1080p gaming.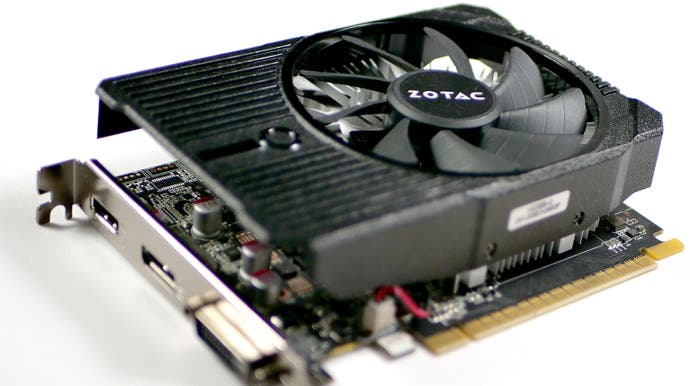 The Nvidia GeForce GTX 1050 Ti is based on a fully enabled version of the GP107 processor and is delivered with four gigabytes of RAM. It offers performance that is broadly in line with the previous-generation GTX 960, meaning that although this card is capable enough for 1080p gaming, 60fps is unfortunately off the table if you insist on sticking to the highest graphical presets found in most modern games. Even if you sacrifice some of the most impactful in-game graphical niceties, getting to 60fps still isn't a certainty.
Still, it's not all doom and gloom by a long shot, and this card still has a lot to offer. Out of all of the budget GPUs on the market, it boasts the most raw performance, eclipsing the top-end versions of the Radeon RX 560 comfortably. Many versions of the card also have no need for additional PCI Express power, meaning that it's a straight plug-in upgrade that gets all the power it needs from your motherboard. That makes it perfect for upgrading mass-market desktops without standard ATX power supplies. In fact, when we tested another GTX 1050 Ti model that did come with additional power inputs, we found only marginal performance increases.
The GTX 1050 Ti can be a little pricey - especially compared to its cut-down 10-series counterparts, the GTX 1050 2GB and GTX 1050 3GB - so in addition to these cards, we've also compared it to two of the best available configurations of AMD's competing RX 560. We've benched cards that feature both 14 and 16 compute units (let's not get into the totally odd reasons why AMD has done this) and we've also tested cards that use PCI Express power, which provide maximum boost clocks (cards without are available, but are power constrained, losing a touch of performance). Even with best-case scenario 560s in play, the GTX 1050 Ti is still the better performer overall, making it clearly one of the best budget graphics card on the market.
Which GPUs are worth buying? We've made our picks for the best graphics cards available, updated with the latest graphics cards as they're released. As well as an overall performance champ, we name the best value graphics card and best cheap graphics card to guide your next upgrade.
However, comparisons with the GTX 1050 2GB are fascinating. The cutbacks compared to the 1050 Ti are relatively small, but some of the performance differentials are vast. This is because our data is based on more demanding 1080p workloads, which often require more than 2GB of memory to work well. From our perspective, this rules out the vanilla GTX 1050 2GB, but the more recent 3GB version arguably offers better pound-for-pound performance.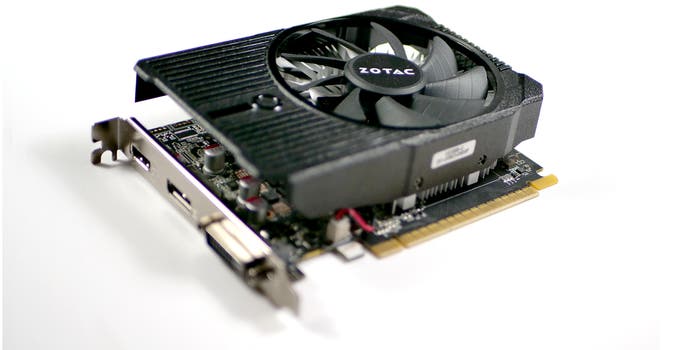 | | GPU cores | Boost clock | TFLOPS | Memory | Memory Bandwidth |
| --- | --- | --- | --- | --- | --- |
| GTX 1050 2GB | 640 | 1455MHz | 1.8 | 2GB GDDR5 | 112GB/s |
| GTX 1050 3GB | 768 | 1518MHz | 2.3 | 3GB GDDR5 | 84GB/s |
| GTX 1050 Ti | 768 | 1392MHz | 2.1 | 4GB GDDR5 | 112GB/s |
| RX 560 (14 CUs) | 896 | 1275MHz | 2.6 | 2GB/4GB | 112GB/s |
| RX 560 (16 CUs) | 1024 | 1275MHz | 2.6 | 2GB/4GB | 112GB/s |
In the meantime, let's get on with the benchmarks. We've tested nine demanding titles at high quality settings here, with a good workout for both compute and VRAM - and some fascinating results. Play the relevant video for detailed frame-rate and frame-time data, and check out the bar charts for at-a-glance performance differentials. Click on the bar chart to swap between frame-rate and percentage data, with full mouse-over comparisons - it's pretty neat! Note that these benchmarks are only available in the desktop version of the site; mobile users will have to stick with more traditional static bar charts.
Assassin's Creed Unity
Our first challenge is Assassin's Creed Unity, a 2014 game that is most challenging for video cards that sport limited amounts of VRAM. Thankfully, the 4GB of the GTX 1050 Ti is more than enough to see off the threat, with a comfortable result of 37 frames per second at 1080p. In contrast, the GTX 1050 with 2GB of VRAM manages just 31fps, a deficit of 15 per cent. The GTX 1050 with 3GB of VRAM does a little better, with a score of 34fps, but that still works out to an eight per cent gap. The RX 560 does even more poorly, with both variants of the card recording less than 30 frames per second for a barely playable experience at these settings.
AC Unity: 1080p, Ultra High, FXAA
Ashes of the Singularity
Our first DirectX 12 test game is Ashes of the Singularity, a strategy game with a benchmark stuffed to the gills with laser fire and curiously earth-bound spaceships. The GTX 1050 Ti continues to show strong results here, with a playable 32 frames per second at the challenging extreme graphics preset. The GTX 1050 2GB barely manages 24 frames per second in the same test, although the 3GB card just barely misses out on the 30fps mark. Meanwhile, the RX 560s sit between 25 and 27 frames per second; lowering settings will allow these cards to get north of the 30fps threshold.
Ashes of the Singularity DX12: 1080p, Extreme, No AA
Battlefield 1
Our next title is Battlefield 1. Before we begin, let's have a moment of silence for the GTX 1050 2GB, which recorded the worst result we've seen so far at just 12 frames per second - a factor of running at settings that simply can't be maintained on a 2GB product. This card can produce better results, but it'll involve dropping quality settings to medium - and we'd also recommend the DX11 render path. In contrast, the GTX 1050 3GB manages a frame-rate of 48fps - a night and day difference. The GTX 1050 Ti moves even closer to the desired 60fps here, proving its competence at 1080p. The AMD cards do well here too, with a respectable 50 frames per second for both flavours of the RX 560.
Battlefield 1: 1080p, Ultra, TAA
Crysis 3
Crysis 3 is a challenging legacy title we love to include in our testing. The game remains a threat to this day using its very high preset, with all four cards recording results below 60fps at 1080p. The GTX 1050 Ti comes the closest at 47fps, with the GTX 1050 models coming back into contention at around 43fps. The two RX 560s again lag behind the GTX 1050 Ti by 22 to 25 per cent, making this another title where RX 560 falls way short.
Crysis 3: 1080p, Very High, SMAA T2X
The Division
Our next DirectX 12 benchmark is The Division, the 2016 shooter-MMO hybrid set in a post-apocalyptic New York City. The 33fps that the GTX 1050 Ti records at the ultra graphics preset isn't brilliant, but it's still enough to see off the other three cards in this comparison. The gap between the GTX 1050 Ti and the better RX 560 is 13 per cent, and this could grow if we swapped to testing in DirectX 11. The lack of memory once again causes issues for the GTX 1050 2GB, which also had issues streaming in textures and geometry effectively. The 3GB version of the 1050 fares much better, with a result of 31fps.
The Division DX12: 1080p, Ultra, SMAA
Far Cry Primal
Prehistoric open world title Far Cry Primal tends to be a little easier for Nvidia cards to handle, so we'd expect the GTX 1050 Ti to comfortably exceed its competition here once again... and indeed, the most expensive card in our roundup is 25 per cent faster than the AMD competition at 1080p. However, the GTX 1050 2GB puts in a stellar performance to nearly rival its bigger brother, sitting just three frames per second behind for a difference of five per cent. It even outperforms the 3GB version of the 1050, whose constrained memory bandwidth leads it to a disappointing average of 37fps.
Far Cry Primal: 1080p, Ultra, SMAA
Ghost Recon Wildlands
Ghost Recon Wildlands is the most recent game in our test suite, so we'd expect that it should best show the difference between the GTX 1050 Ti and its competition. There are no surprises here then, with the GTX 1050 Ti recording an average score of 40 frames per second and a worst one per cent measure of 30 frames per second. In comparison, the GTX 1050 cards can only manage about 35 frames per second, while the two RX 560 cards are on 31 and 32 frames per second. That's a 22 per cent gap from first to last place, one of the largest we've seen.
Ghost Recon Wildlands: 1080p, Very High, TAA
Rise of the Tomb Raider
Rise of the Tomb Raider from 2016 sees the continuation of Lara Croft's new origin story. The game's integrated benchmark includes three scenes, giving a good workout especially for low-end cards like these. We're using the very high graphics setting here, but it's worth noting should you want to do your own comparison that we've moved down to high textures to prevent stuttering in GPUs with small amounts of VRAM. With all that said, the GTX 1050 Ti continues its reign of terror with a solid 48 frames per second at 1080p, more than 15 per cent faster than the GTX 1050 2GB and RX 560 with 16 CUs. Meanwhile, the GTX 1050 3GB sits between the two other Nvidia cards with a result of 44fps. The 2GB 1050 stutters pretty badly, registered here in the lowest one and five per cent scores, but this issue is solved on the 3GB model.
Rise of the Tomb Raider: 1080p, Very High, SMAA
The Witcher 3
Finally we have The Witcher 3, a popular title from 2015 that ended up winning 'game of the year' from many publications. The GTX 1050 Ti provides a comfortable 41fps at the ultra preset, with the GTX 1050 cards in second and third place and around 11 per cent behind. The two RX 560 cards bring up the rear once again, between 15 and 20 per cent behind. As well as having poor average frame-rates, the AMD cards also have the worst one per cent scores, indicating significant stutter that simply doesn't happen on the GTX 1050 or the Ti.
The Witcher 3: 1080p, Ultra, POST-AA, No Hairworks
Cross-generational comparison
We'll conclude with two special tests, looking at performance in Assassin's Creed Unity to see how the GTX 1050 Ti stacks up against its antecedents. We used ACU for this test as it requires a good amount of VRAM, which can tank performance in some cards that lack sufficient reserves, and its ultra high preset offers a considerable challenge, even to modern GPUs at 1080p. Bear in mind that you can see just cards from different generations - Pascal, Maxwell, Kepler - by using the controls to the right of the video.
Assassin's Creed Unity: 1080p, Ultra High, FXAA
Generational comparison
Finally, we can see how the GTX 1050 takes its place in Nvidia's Pascal series, coming between the VRAM-challenged GTX 1050 2GB and the GTX 1060 3GB.
Assassin's Creed Unity: 1080p, Ultra High, FXAA
---
Now that you've seen the benchmarks for one card, why not check out see which PC hardware we recommend to our friends and family? Here are the DF picks for the overall best graphics cards and for the best gaming monitors on the market.
---