Nvidia GeForce RTX 2070 review: a good GPU - and potentially a great one
The DF verdict on the latest - and cheapest - Turing graphics card.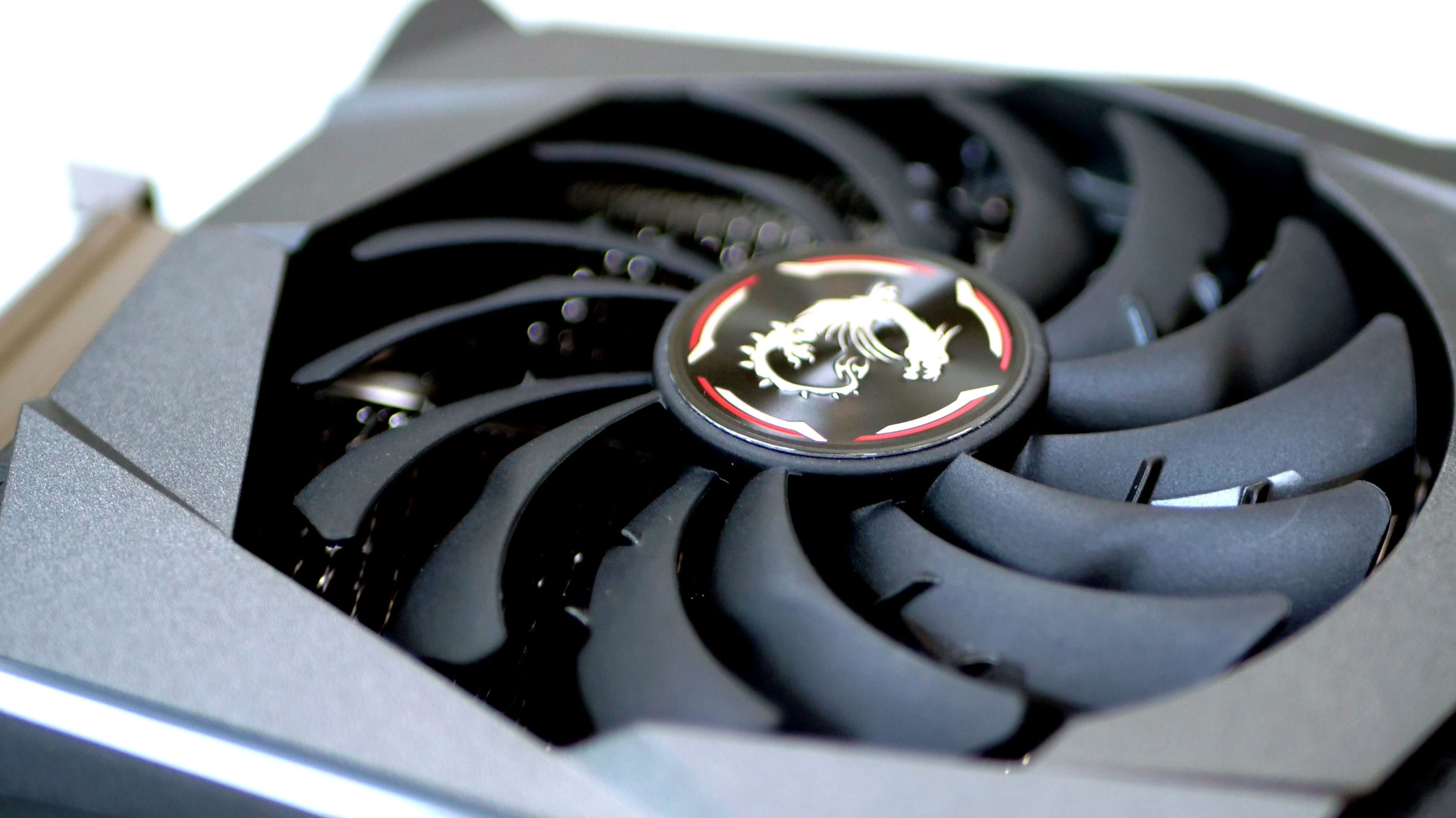 It's weeks on from the launch of RTX 2080 and RTX 2080 Ti and despite the lack of any games that utilise Nvidia's state-of-the-art ray tracing or DLSS features, the roll-out of the new Turing cards continues. The RTX 2070 has some pretty big shoes to fill, as the green team's xx70 cards are traditionally so compelling: the GTX 970 was one of the best price-vs-performance products of all-time, while the GTX 1070 may have been pricier, but delivered performance that inched ahead of the prior-gen Maxwell Titan. On the face of it, the RTX 2070's charms aren't so obvious, but it's still a good product and in time, I suspect it may well become a great one.
In essence, that's the key issue facing prospective buyers of Turing cards right now. Nvidia has taken a massive gamble in introducing radical new technologies that could change the face of gaming graphics and could radically improve performance - but it's so early that there are no real-life examples of these features in action. Based on everything we've seen, the signs look good, but it won't be until later in the year that Turing's headline features arrive in games like Battlefield 5, Hitman 2 and Shadow of the Tomb Raider. And in the here and now, without those features giving tangible results, the prices are an issue: the RTX 2070 is sold at what is essentially the same recommended retail price as the GTX 1080 and standard performance is - by and large - equivalent. But given the Turing feature set and the sheer potential there and the fact that performance is rarely lower than GTX 1080, I think the RTX 2070 is the card to have in that price range.
But first up, let's put the new Turing offering into context with its RTX siblings and the top-of-the-range Pascal offerings. For starters, the RTX 2070 bucks the trend in not being a cut-down version of its xx80 counterpart. Instead, it's based on a whole new chip, a fully enabled TU106. Effectively it offers around 78 per cent of the CUDA cores of the RTX 2080, and 75 per cent of the ray tracing power. However, the same eight gigs of GDDR6 memory are retained and it's operating on the same 256-bit bus for a prodigious 448GB/s of memory bandwidth. There's CUDA core deficit up against the GTX 1080, but Turing offers significantly improved efficiency per core and much improved caching - plus a big, big bandwidth advantage. It's going to be a fascinating contest here when the RTX 2070's closest equivalent Pascal offering has such a wide variation in specs.
MSI sent us its remarkable Gaming-Z version of the RTX 2070 for review, which comes equipped with a massive 210MHz factory overclock out of the box. However, its performance is not indicative of the majority of RTX 2070s on the market - it runs a good lick faster - a problem for a review that covers off the entire 2070 line-up. Choosing what speed to test the product at is challenging as there'll be variations between almost all of the cards out there. We opted for Founders Edition clocks to ensure equivalence with our existing RTX benchmarks throughout most of this review, but we've also included a page comparing reference, FE and Gaming-Z frame-rates further on this review. This demonstrates how the RTX 2070 ranges from offering rasterisation performance equivalent to GTX 1080 at reference, while various OCs allow the card to comfortably sit between GTX 1080 and GTX 1080 Ti. Although great for 1440p gaming, overclocking and settings tweaks could make this a viable 4K performer too.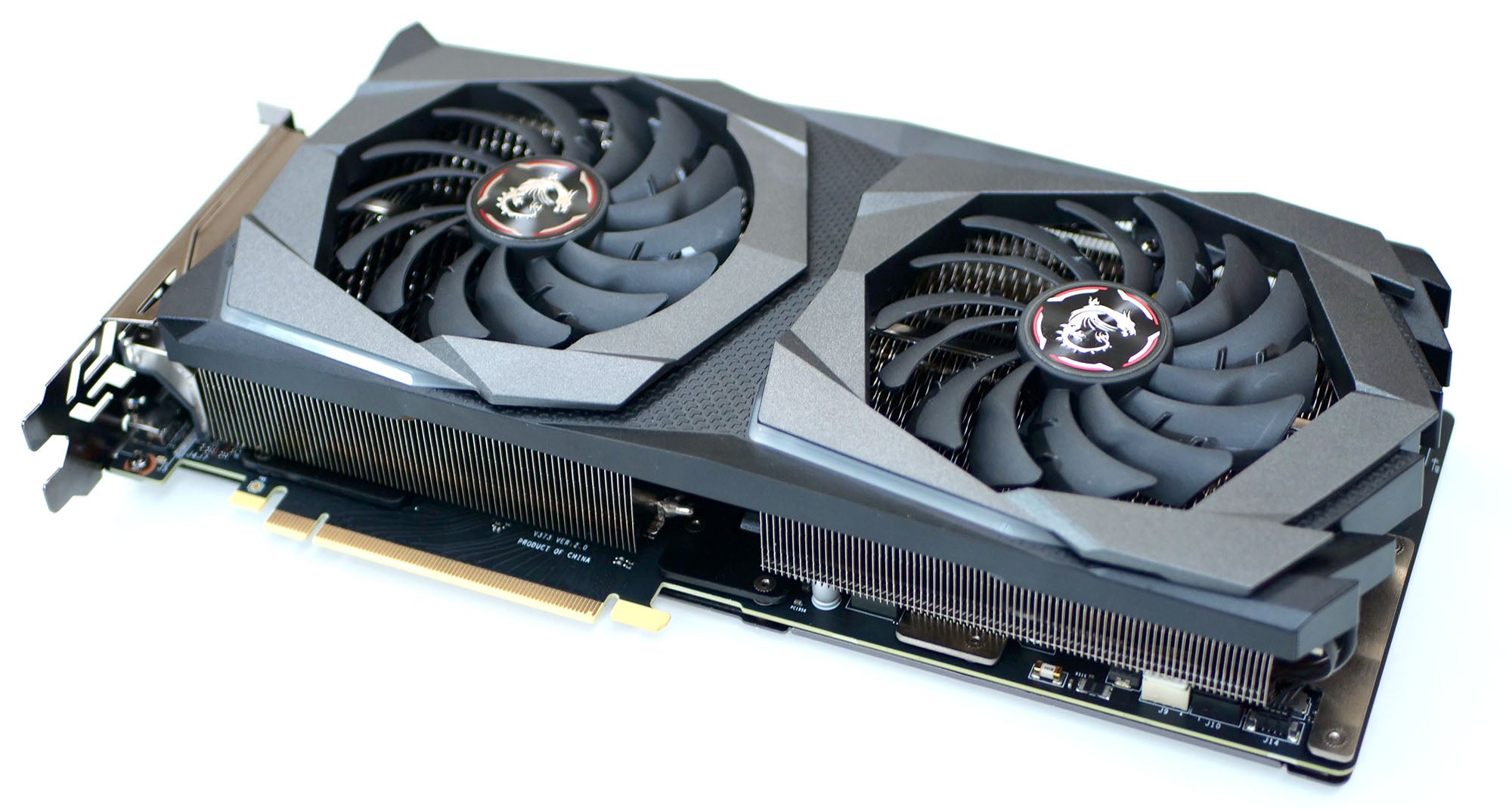 | | RTX 2070 | RTX 2080 | RTX 2080 Ti | GTX 1080 Ti | GTX 1080 |
| --- | --- | --- | --- | --- | --- |
| CUDA cores | 2304 | 2944 | 4352 | 3584 | 2560 |
| Giga Rays/sec | 6 | 8 | 10 | 1.21 | 1? |
| VRAM | 8GB GDDR6 | 8GB GDDR6 | 11GB GDDR6 | 11GB GDDR5X | 8GB GDDR5X |
| Memory Bus | 256-bit | 256-bit | 352-bit | 352-bit | 256-bit |
| Bandwidth | 448GB/s | 448GB/s | 616GB/s | 484GB/s | 352GB/s |
| Boost Clock | 1620MHz | 1710MHz | 1545MHz | 1582MHz | 1733MHz |
| Processor | TU106 | TU104 | TU102 | GP102 | GP104 |
| TDP | 185W | 215W | 250W | 250W | 180W |
Typically, the RTX 2070 ships with three DisplayPort outputs, one HDMI 2.0 and a USB-C port, compatible with the VirtualLink standard for easier VR connectivity - and this line-up of IO makes the card a match for the RTX 2080 and RTX 2080 Ti. As it has a lower power requirement, the 2070 only requires one eight-pin power input, though the MSI Gaming-Z product adds an extra six-pin input too. However, as the RTX 2070 is based on an entirely different TU106 processor, there is no NVLink port, meaning no SLI support - something that has upset some enthusiasts. From our perspective, it's not too heavy a blow - the fact is that SLI do not play nicely with game engines that rely on temporal components - ie, elements from prior frames. This makes synchronisation of memory across two GPUs extremely challenging and eliminates a lot of titles from contention for SLI support - and most modern game engines utilise temporal elements of some description. Put simply, you'll get better compatibility and possibly even improved performance by buying one RTX 2080 Ti rather than two RTX 2070s.
Nvidia's RTX 2070 Founders Edition is a smaller, lighter card than its RTX 2080 and RTX 2080 Ti equivalents, but the Gaming-Z variant we were sent for review is the absolute opposite. It's an absolute monster, with a custom PCB, gun metal backplate, RGB lighting and seventh-gen 'Frozr' cooling design. Even the heat sink on this card is mammoth - side-by-side with the last-gen GTX 1080 Gaming-Z, it's significantly larger and heavier, but it does ensure cool operation. Even with boost clocks hitting 1920MHz with its factory overclock in place, the Gaming-Z card sat below 70 degrees Celsius. Bearing in mind the substantial 445mm2 die-size, that's not bad at all.
We'll move onto a range of performance tests next, kicking off with a look at the potential offered by a key Turing feature - Deep Learning Super-Sampling - or DLSS. Subsequence to that, you'll see that the RTX 2070 is generally on par or a touch faster than GTX 1080, but it's features like DLSS that have the potential to be genuinely game-changing. Ray tracing is obviously supported in the RTX 2070 too, but right now we have no games that support it, nor any kind of meaningful benchmark - so that will need to wait.
Nvidia GeForce RTX 2070 Analysis
Will you support the Digital Foundry team?
Digital Foundry specialises in technical analysis of gaming hardware and software, using state-of-the-art capture systems and bespoke software to show you how well games and hardware run, visualising precisely what they're capable of. In order to show you what 4K gaming actually looks like we needed to build our own platform to supply high quality 4K video for offline viewing. So we did.
Our videos are multi-gigabyte files and we've chosen a high quality provider to ensure fast downloads. However, that bandwidth isn't free and so we charge a small monthly subscription fee of £4.50. We think it's a small price to pay for unlimited access to top-tier quality encodes of our content. Thank you.
Support Digital Foundry