Mario Kart 8 Deluxe: a great console title is a handheld revelation
Switch's enhanced Wii U port works beautifully on the go.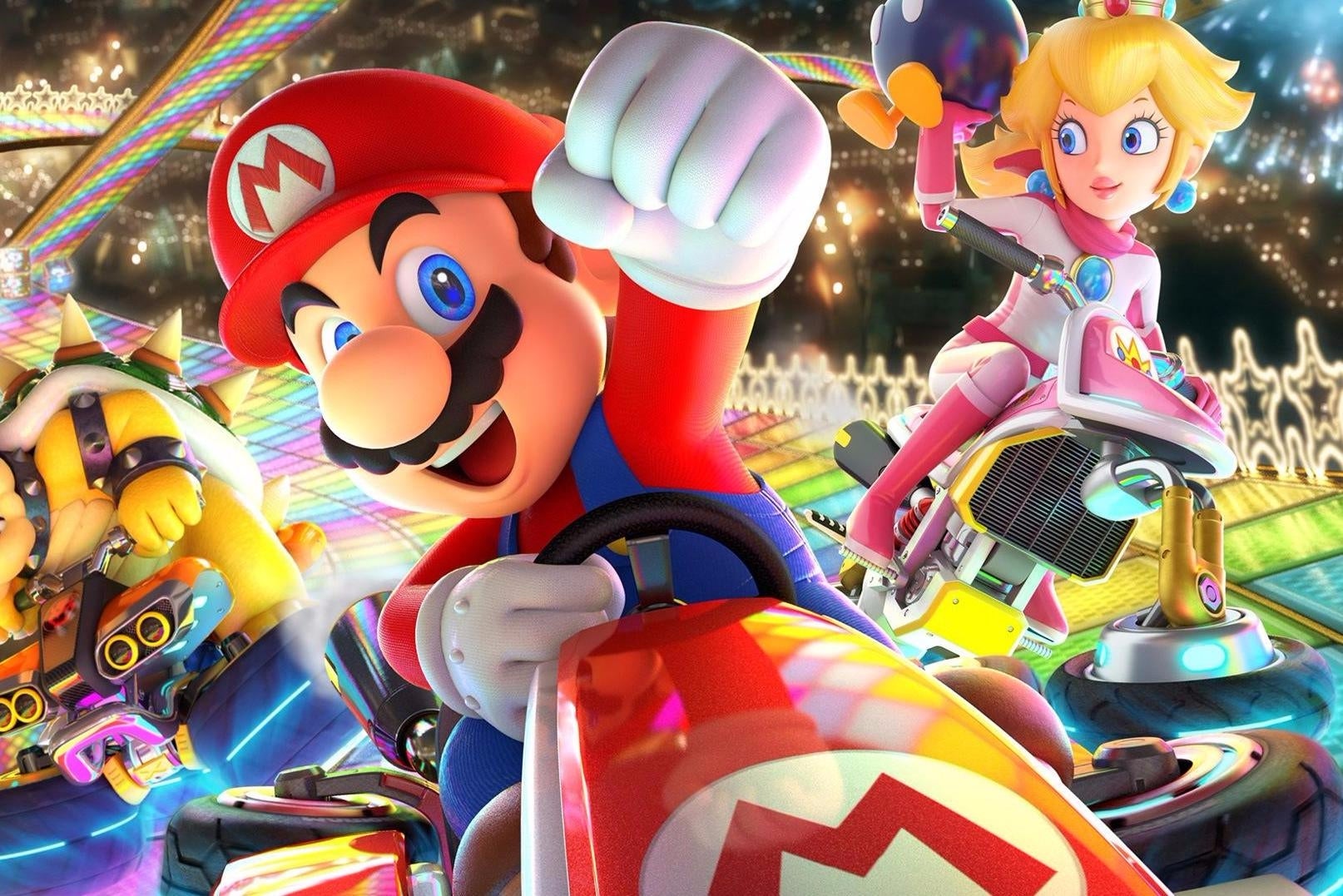 Mario 8 Kart Deluxe is set for release on April 28th and we've been fortunate enough to have spent around a week with the game now - and it's an extremely impressive package. Graphical upgrades in terms of art assets are few and far between, but this release enhances one of Wii U's very best titles - easily one of the best-looking games on Nintendo's last machine. On top of that, a good amount of thought has gone into gameplay tweaks that subtly improve playability, and yes, there is additional 'content'.
Technically, Switch pushes Mario Kart 8's native resolution from 720p on Wii U up to a full 1080p while docked. The real party trick though, is that Nintendo's new hardware can run this as a pure handheld experience, making it the most technically demanding Mario Kart game to ever run on a portable. You get the full-fat Mario Kart 8 experience on the go here, with no compromises bar resolution, which drops to native 720p - a pixel match for the Switch's 6.2-inch IPS display. Image quality is otherwise unaltered and the frame-rate remains locked at 60fps, just as it is when docked.
Clearly, expanding Mario Kart 8's features is the bigger focus for the development team though. Rather than radically retool the Wii U visuals, this new edition focuses mainly on bolstering the multiplayer elements of the title. Yes, at its core this is a port of the existing version, but with all tracks unlocked (including the DLC packs), while new content is introduced in the form of highly-requested battle modes - eight bespoke maps designed specifically for this part of the game. On top of that, you get twists on its gameplay too, with two item slots rather than one, and a new ultra mini-turbo. Essentially, that's a third, more powerful speed boost that triggers pink sparks, after the blue and red stages.
Mario Kart 8 Deluxe is the definitive edition then, but if you're expecting an upgrade to the game's graphics over Wii U, you're in for a disappointment. Underneath Switch's crisper 1080p output, the textures, character models, shadows, effects and every other facet of the game's design are identical to the existing release. One small upgrade is that the push to a higher pixel count has an impact on texture filtering quality. On Switch, you get the same bilinear filtering technique, with cascades running on the ground, but moving from Wii U to Switch pushes those cascades out further. Compared to Wii U, the result is a clearer presentation of textures on Switch at tight angles - which is generally how the camera is directed.
All told, it's disappointing that the Switch hardware couldn't be coaxed into producing an improved effect (anisotropic filtering really would have made a difference) and the adherence to the original aesthetic means that once again, we're looking at a first-party Nintendo title with no anti-aliasing whatsoever. The result is a sharp, clear image, but with pixel crawl and visual noise cropping up in places - even at 1080p. There's a sense Nintendo could have gone much further with this Switch version; better anti-aliasing, texture filtering, or even more background detail could have sweetened the deal. Even so, there are a couple of advantages with this new release - loading times from cartridge knock off three to six seconds compared to running the Wii U game from disc, and there's also a small improvement to frame-rate too.
As regular Digital Foundry readers may remember, the Wii U version has an unusual glitch in its frame output. 60 frames per second is the goal, but the effective result on Wii U is actually 59fps - with one frame skipped every second. For most people it passes by unnoticed, but if you're sensitive to frame skips at all, it does stick out on Mario Kart 8's fast corner turns. Thankfully, the Switch version completely fixes this glitch, and it runs at a completely faultless 60fps in single player. There are no drawbacks here, and for those bothered by the issue before, the frame-rate now matches the console's 60Hz output for a perfectly smooth ride.
As an aside, the split-screen multiplayer works just as it did on Wii U. The two-player split-screen stays at 60fps on Switch, but pushing that to three or four players immediately caps the frame-rate to 30. The logic works in the same way as Wii U too; the top and bottom screens refresh in an alternating order: top first, then bottom. In effect, the screen still outputs at 60fps, and the HUD elements update at 60Hz as well, but all gameplay is cut in half, making controls feel a little muggier. For consistency, it's a shame we can't have all modes running at 60, even by dropping the resolution from 1080p to achieve it.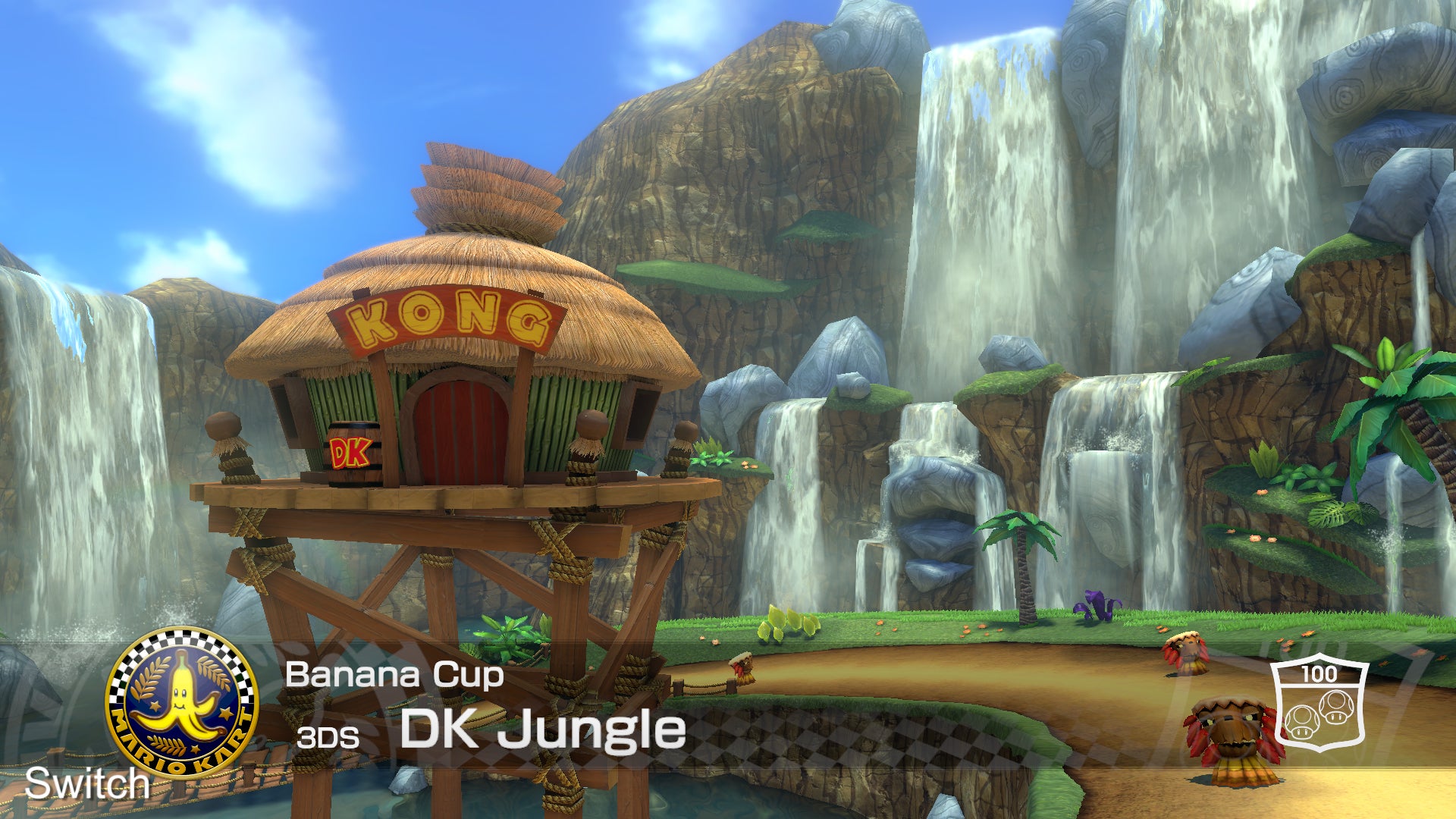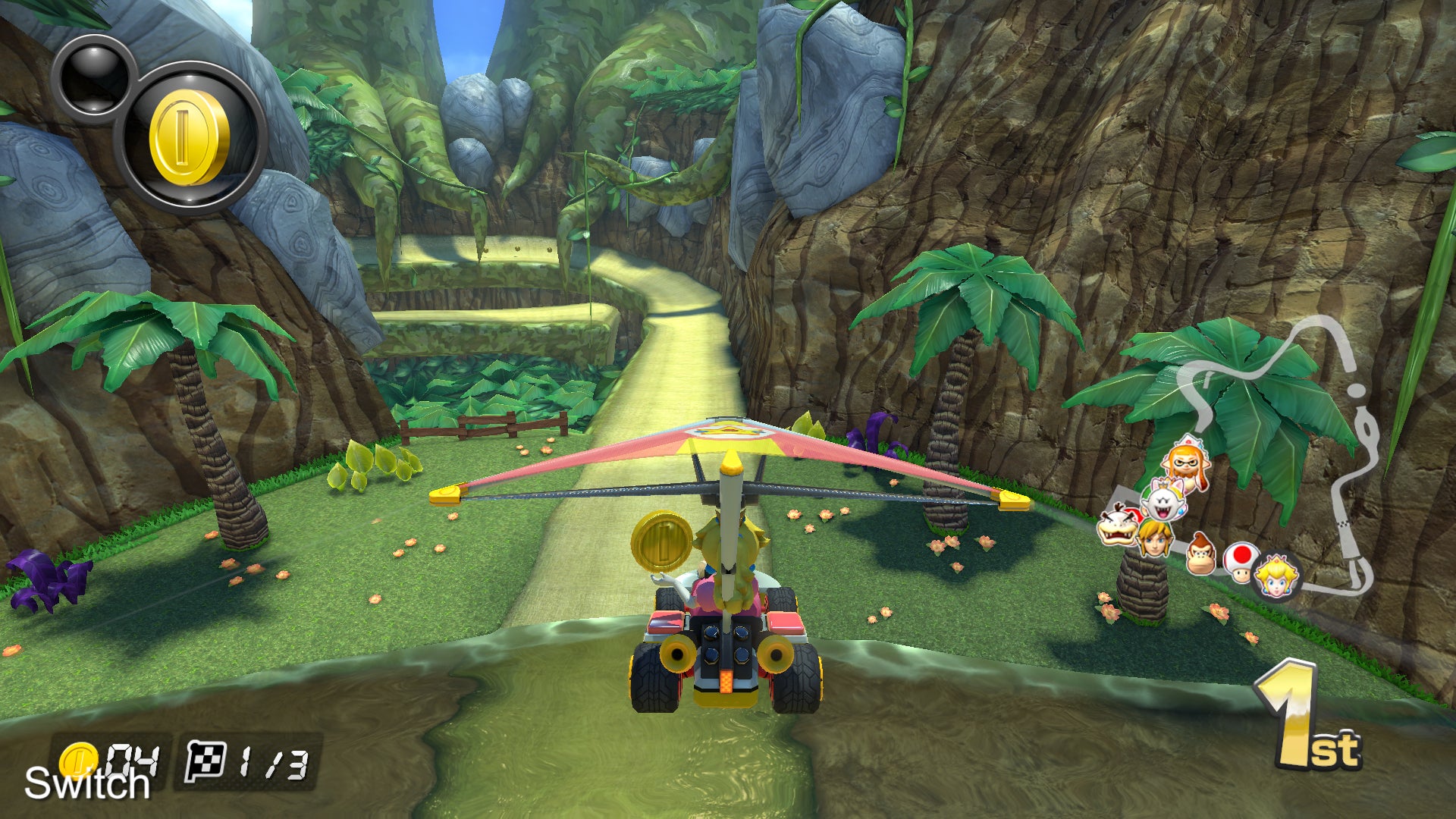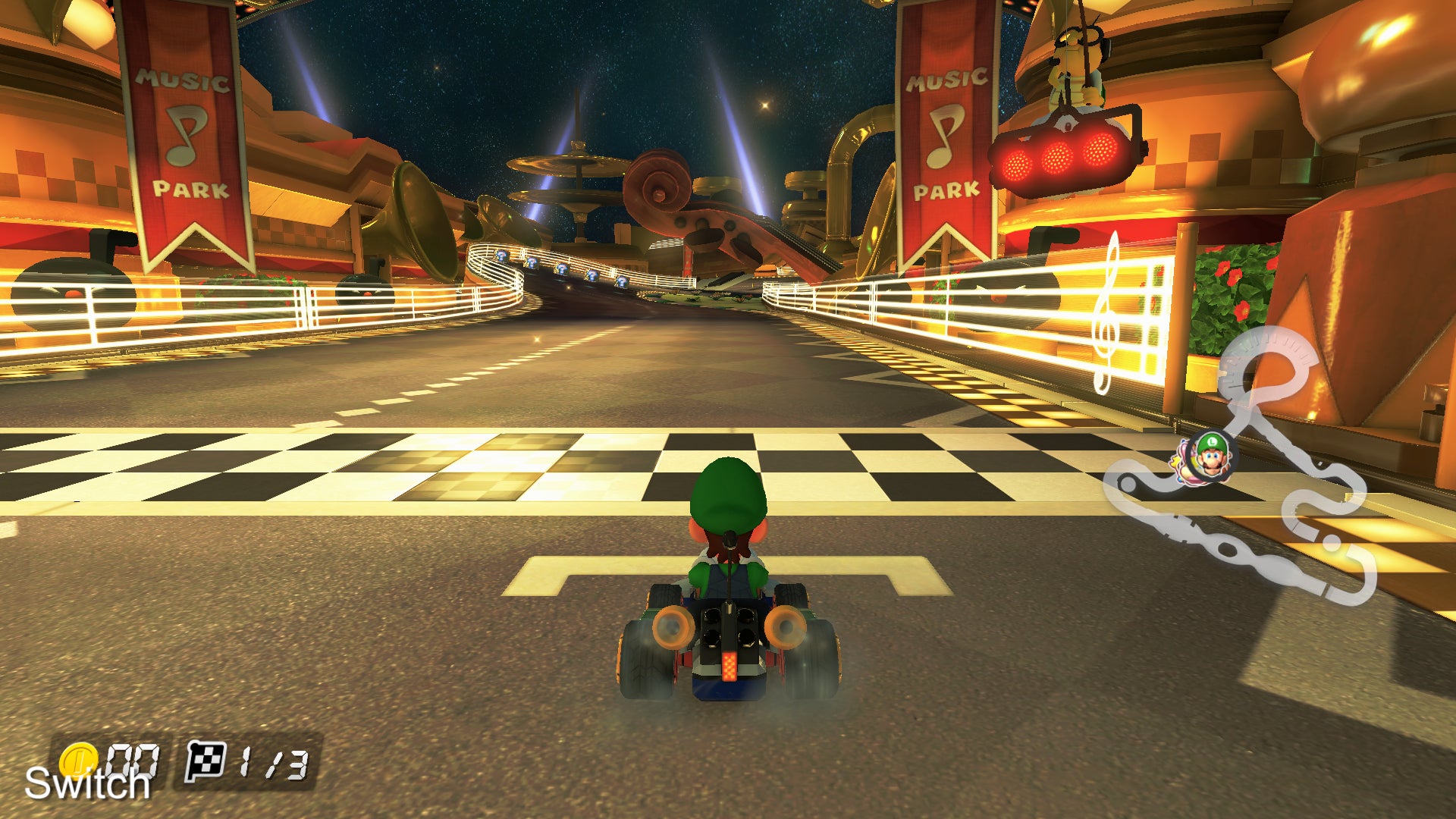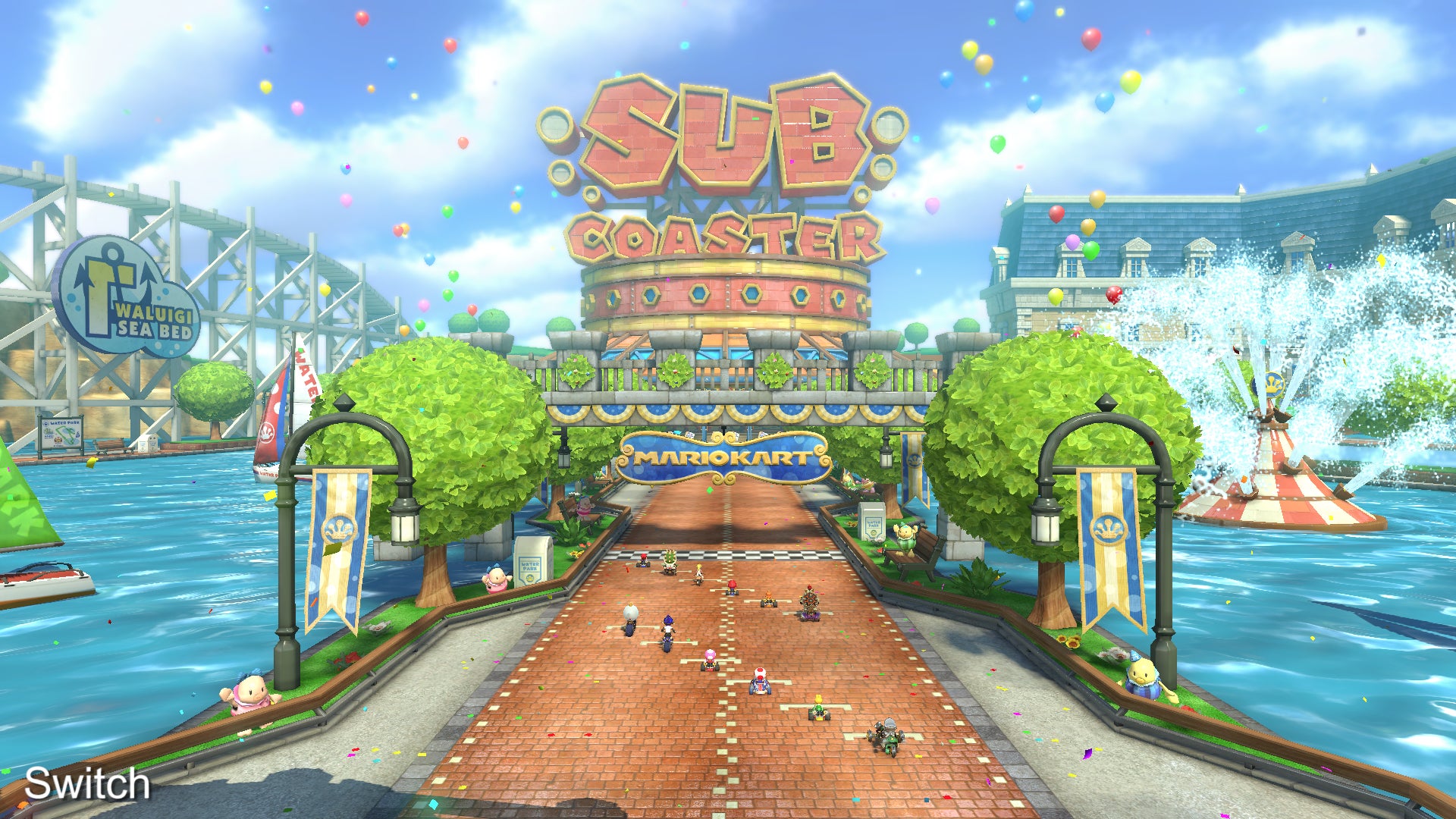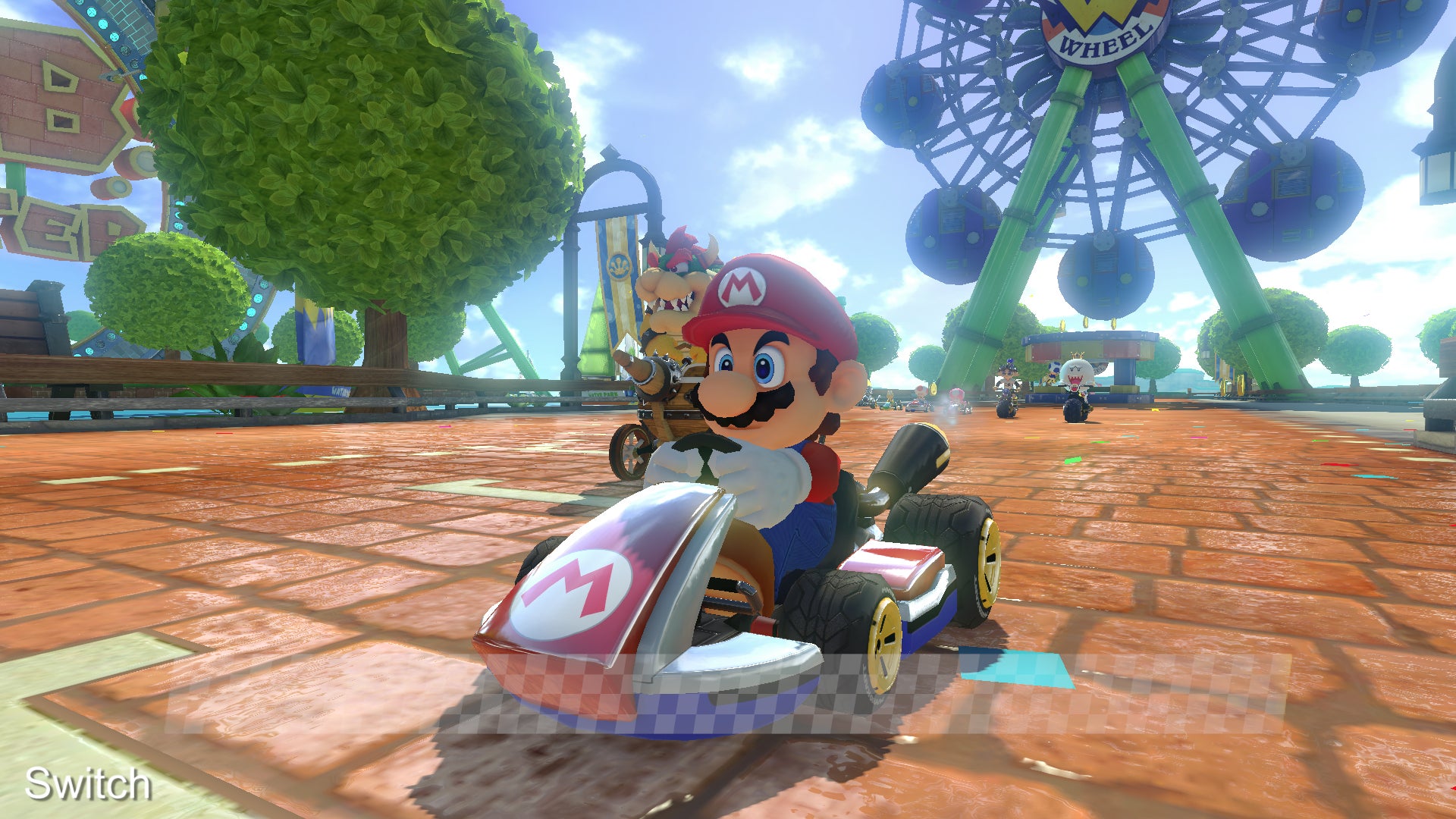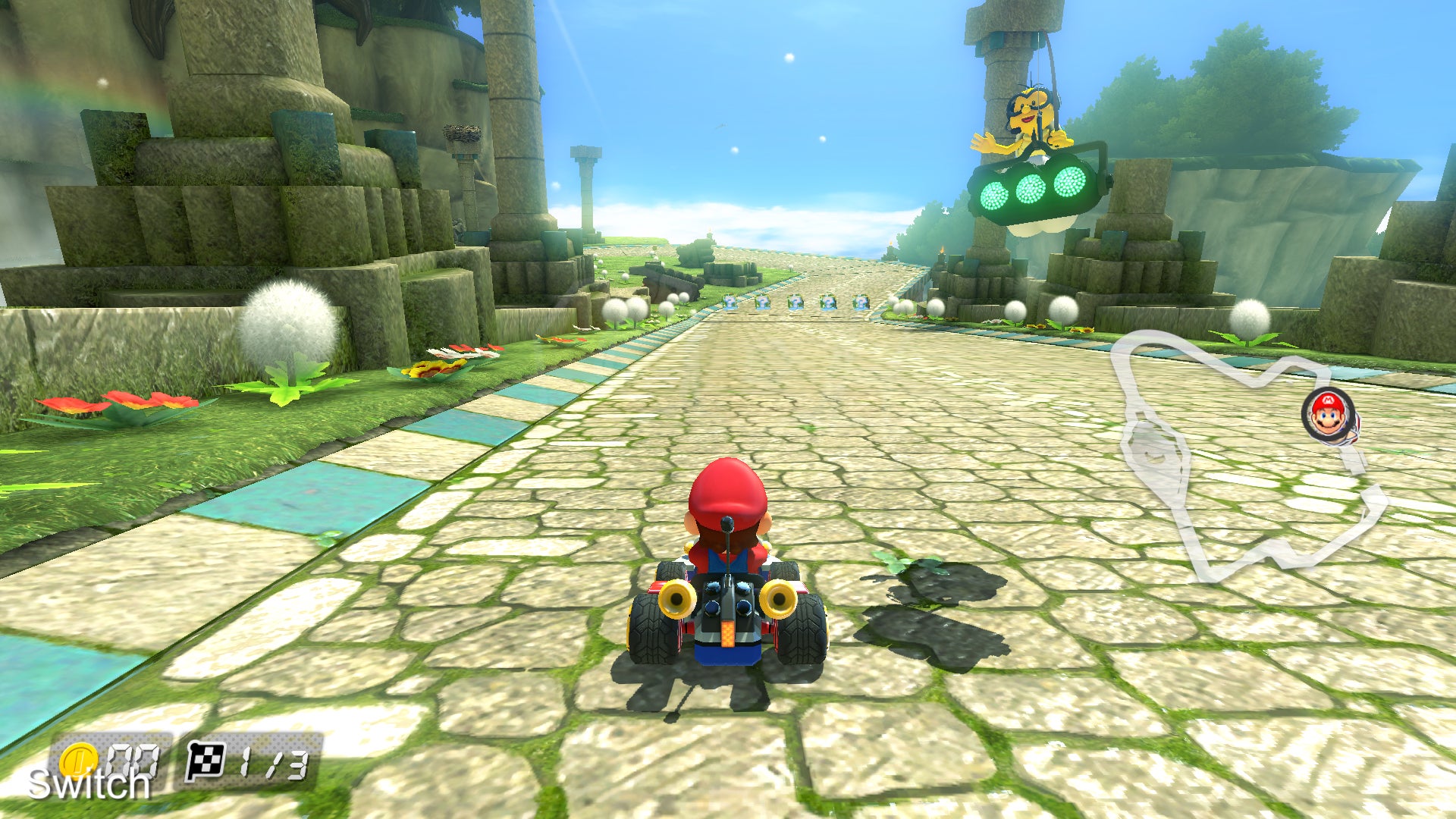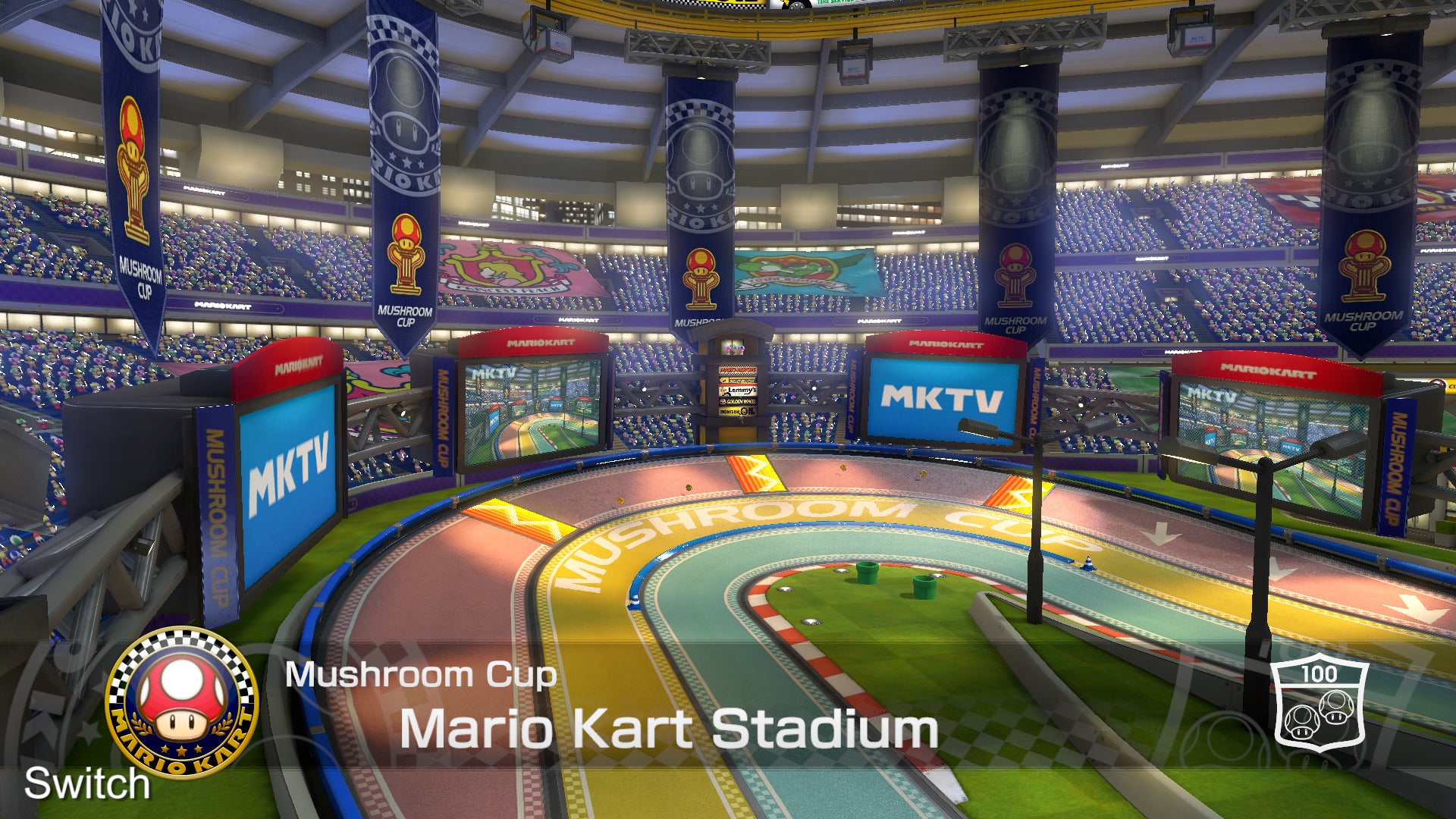 In summary, Mario Kart 8 Deluxe brings one of Wii U's greatest releases to Switch, enhances the gameplay, and offers better-than-GOTY levels of content, but there is still the sense that perhaps Nintendo could have done more to make better use of the hardware - as we've already seen with Shin'en Multimedia's Fast RMX, which offers a considerable technical upgrade over its Wii U counterpart.
But equally, we can look at this in another way: Switch is constructed as a handheld first and foremost, and as a successor to Mario Kart 7 on 3DS - released six years prior - we're looking at a huge leap in every way. Even at 720p, the bump in visual quality is remarkable compared to the 3DS' 400x240 image. Using retro tracks like DK Jungle and Melody Motorway as comparison points, you can see how far Nintendo went to rework the level assets for more powerful hardware. You get higher quality textures, higher-precision lighting and materials, sharper resolution alpha effects, and revamped track geometry to support the anti-gravity driving. Background detail is completely redesigned from scratch, and while the basic framework is clearly still the same, the delivery is vastly more refined on Switch.
The overlap in tracks between Switch and 3DS is limited, but what's there makes you realise just how far Nintendo has come in the handheld space. As a showcase of the core visual design possible on Switch, the step up from 3DS is outstanding and the future potential here is undeniable, bearing in mind the quality of software we've seen so far on Switch. Hopefully we'll see a bespoke title built for the new hardware further on down the line, but for the time being, this enhanced edition of MK8 is indeed the ultimate Mario Kart package.
Will you support the Digital Foundry team?
Digital Foundry specialises in technical analysis of gaming hardware and software, using state-of-the-art capture systems and bespoke software to show you how well games and hardware run, visualising precisely what they're capable of. In order to show you what 4K gaming actually looks like we needed to build our own platform to supply high quality 4K video for offline viewing. So we did.
Our videos are multi-gigabyte files and we've chosen a high quality provider to ensure fast downloads. However, that bandwidth isn't free and so we charge a small monthly subscription fee of £4.50. We think it's a small price to pay for unlimited access to top-tier quality encodes of our content. Thank you.
Support Digital Foundry