Panasonic DX750 ultra HD 4K TV review
Excellent 4K picture quality and HDR performance for PS4 Pro and Xbox One S.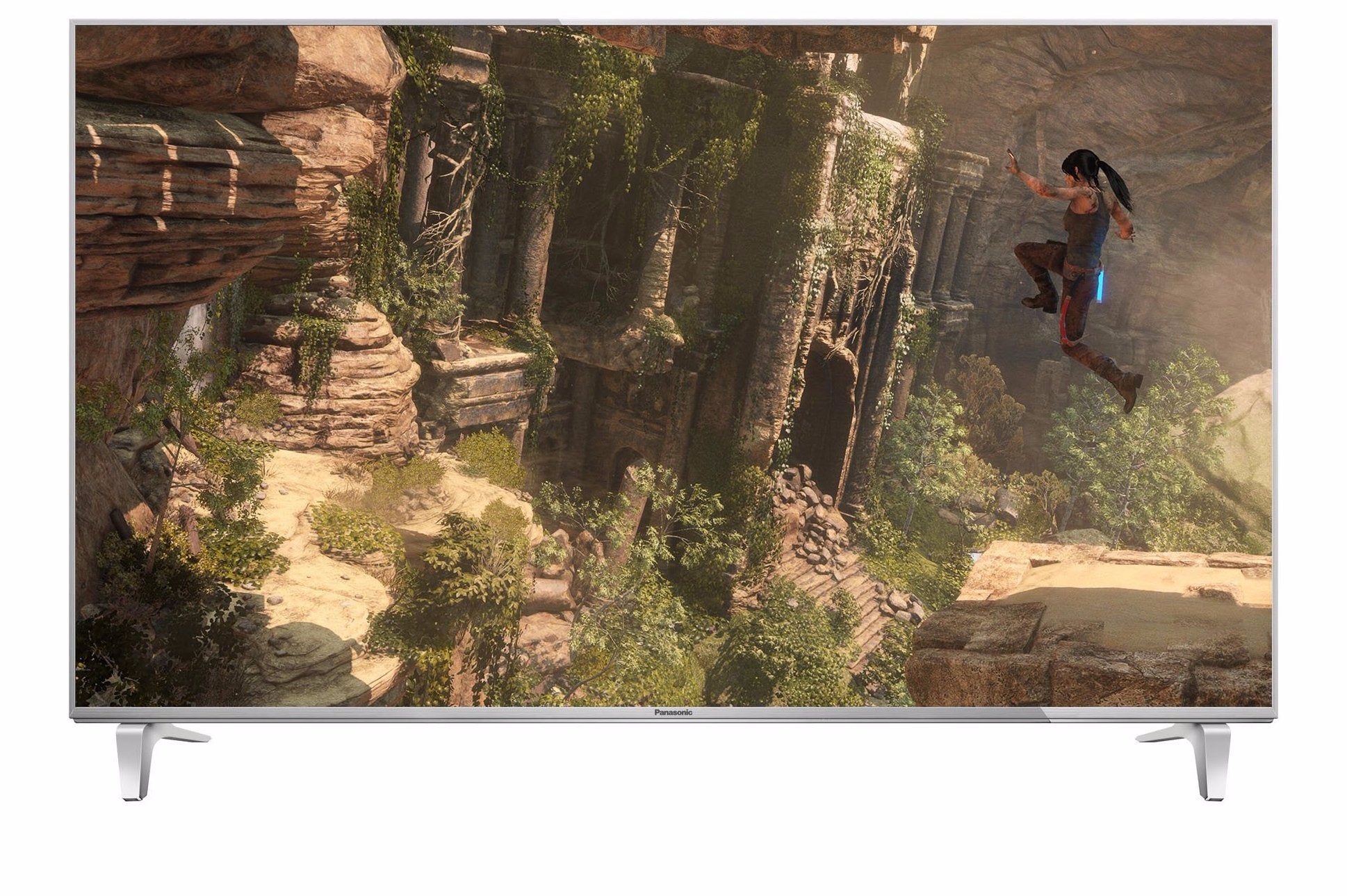 When we went looking for a 4K TV for HDR gaming, our options were limited, with most displays either locking out game mode when high dynamic range content is fed to the screen or simply not displaying HDR correctly. At the time this ruled out most of Samsung's excellent 2016 models (which feature the lowest input lag out of all manufacturers for this year's line-up), and despite subsequent firmware updates, issues with HDR and game mode still persist across some models. LG's OLED screens are clearly the best, but the price-points are staggeringly high. However, Panasonic's 4K TVs are keenly prices and do allow game mode to run while displaying HDR properly, and with a massive 58-inch screen available for just £1199, the DX750 is the model we purchased for the Digital Foundry office. At this price-point the DX750 is something of a bargain for so much screen real estate, and performance is generally excellent too.
The DX750 is a mid-range offering for 2016. It misses out on a UHD premium label as it features a smaller colour gamut and lower peak brightness than the requirements allow for, but it still gets close enough to provide an authentic presentation compared to budget models with lesser specs. It's also equipped with an edge-lit 8-bit VA panel that produces deep black levels, along with backlight dimming and a variety of motion interpolation options. And of course, this being a Panasonic TV, a full range of calibration controls are also provided, which work as intended with no unwanted side effects.
Boasting a silver finish with thin 1cm bezel and glossy screen, the DX750 certainly has a premium look about its design in keeping with the display's upper mid-range status. This is backed by a well-designed stand comprised of two feet that can be placed in several positions, allowing the TV to sit on relatively small tables or AV cabinets made to accommodate smaller screen sizes. It's a cool and genuinely useful feature that we'd definitely like to see implemented more often.
Around the back of the TV both the power and AV connections are hidden behind plastic covers that easily snap in and out of place, allowing for tidy cable managements. Here we have a range of inputs comprising of 4x HDMI, only two of which are HDMI 2.0a with support for HDCP 2.2 and HDR, 3x USB (1x 3.0), and an Ethernet port. The only legacy connection comes in the form of a dual component/composite input and RF connector, meaning that converters are required for SCART and S-video sources. These are joined by a 3.5mm headphone jack and an optical output.
Order the Panasonic DX750 from Amazon.co.uk. Note that the DX750 is currently unavailable in North America.
Multimedia functionality is delivered by the Firefox Smart TV platform, which is well designed and easy to use with a simple home screen featuring three options (Live TV, Apps, and Devices). Apps can be manually pinned and unpinned from the main apps menu, and it's also possible to search for content across all apps too, which is a nice touch. All the key UK video streaming services are here, such as Netflix, BBC iPlayer, All 4, and even Demand 5. Naturally, video files can be played via USB, including 4K HDR content using the h.265/HEVC codec.
Picture quality and general impressions
4K resolution has tangible benefits over 1080p screens at 40-inches, as we saw in our Samsung KU6400 review, but moving up several sizes to 58-inches and the difference is far more pronounced. Even with such a large image, pixel density remains excellent with no visible pixel structure or coarseness from just a few feet away, and that leads to a pin sharp presentation that appears smooth and very natural. Depth is clearly enhanced by the increase in resolution over 1080p displays at smaller screen sizes when gaming at 4K, with fine details appearing considerably sharper and more defined. It's here where ultra-high or insane texture presets really come into play, where the extra pixel density allows for intricate details to come through more clearly than they would on a 1080p display. UHD Blu-rays with native 4K masters also show a clear benefit in resolution, though not to the extent we see when gaming due to the gaussian nature of filmed content.
The use of a glossy panel on the DX750 really helps to increase the level of three-dimensionality with both 4K and 1080p imagery, though this also creates issues when using the TV outside of a dimly lit room. Reflections are sharp and easy to see, and while not quite mirror-like, they make viewing in bright living spaces less enjoyable than they could be - asemi-glossy coating would work better here. That said, even in brighter environments the DX750 still creates superb images with accurate colours and deep blacks. Indeed, contrast performance is excellent with black levels measuring at 0.02 nits/cdm2 (at 120 nits/cdm2 brightness), resulting in plenty of depth to both bright and dark scenes. An adaptive backlight can also be used to deliver darker blacks, but we didn't feel the need to use it with SDR material due to the excellent native performance of the panel.
This is backed up by generally excellent colour accuracy. Fairly natural images are presented after a basic out of the box set-up. Although a slight blue tinge was present using the most accurate preset (True Cinema), this didn't have a major impact on content. However, both reds and greens are over-saturated so some scenes, such as the African deserts in Resident Evil 5 and the Mexico stage in King of Fighters 14 appeared a little overcooked. Once calibrated, these issues disappear and we are presented with accurate images free from unwanted colour shifts, thanks to Panasonic's excellent greyscale and colour management controls.
Titles such as Forza Horizon 3 and Uncharted 4 features plenty of pop while remaining accurate to the developer's vision, with nicely saturated colours and a solid level of depth. More importantly, controls feel responsive on the DX750 with 60fps shooters and fighting games feeling good to play. Using the Leo Bodner Lag Tester input latency came in at 41ms in game mode (using True Cinema preset), which provides a very good experience with only a mild delay in controller response. Compared to the brisk 19ms on the Samsung KU6400, it's possible to feel the increased latency, but games never come close to feeling heavy or compromised.
Unfortunately, there are a few areas where the DX750 doesn't fare so well. Panel uniformity is poor on our model with visible clouding in dark scenes with brighter edges when viewing in low light conditions and with bright HDR content on screen. Of course this is down to random variations in panel quality, and most units should be fine, but it's disappointing to see these issues crop up noticeably on a £1200 TV.
Motion handling and viewing angles are other areas where the DX750 could be better, with some visible ghosting which stands out more noticeably when gaming at high frame-rates. Grey ghosting also occasionally rears its head in dark scenes (a trait of VA panel technology), but we didn't fine it too distracting. The DX750 resolves 350 lines of resolution with moving imagery. In terms of viewing angles, watching the display off-axis is not advised with images heavily washing out just 20 degrees from sitting directly head-on to the display.
HDR performance
When it comes to displaying HDR correctly, a UHD TV ideally needs to have a high level of peak brightness, a wider colour gamut, along with a dynamic backlight to ensure that contrast performance isn't compromised at the expense of displaying bright highlights on screen. For the most part the DX750 does a pretty good job here, and the results translate to some satisfying scenes when viewing HDR content, though there some limitations. For example, highlights appear bright and pop with sharpness on-screen, while in dark scenes shadow details are better fleshed out compared to the same content during a standard dynamic range presentation. The wider colour gamut (86 per cent of DCI P3) also reproduces extra details within the scene beyond what an increase in pixel count would provide, resulting in more gradients in colour across surfaces, and more saturated tones without these appearing un-natural.
We didn't notice any obvious banding artefacts from the use of an 8-bit panel and posterisation was kept in check. However, peak brightness of around 500 nits meant that bright specular highlights lacked the same impact compared to displays capable of reaching 1000 nits, though these elements still had a clear impact on screen and appeared very bright when viewing in a dimly lit environment. Here the DX750 correctly tone-maps down details from 1000 nits down to the displays 500 nits limit, so no vital information is lost.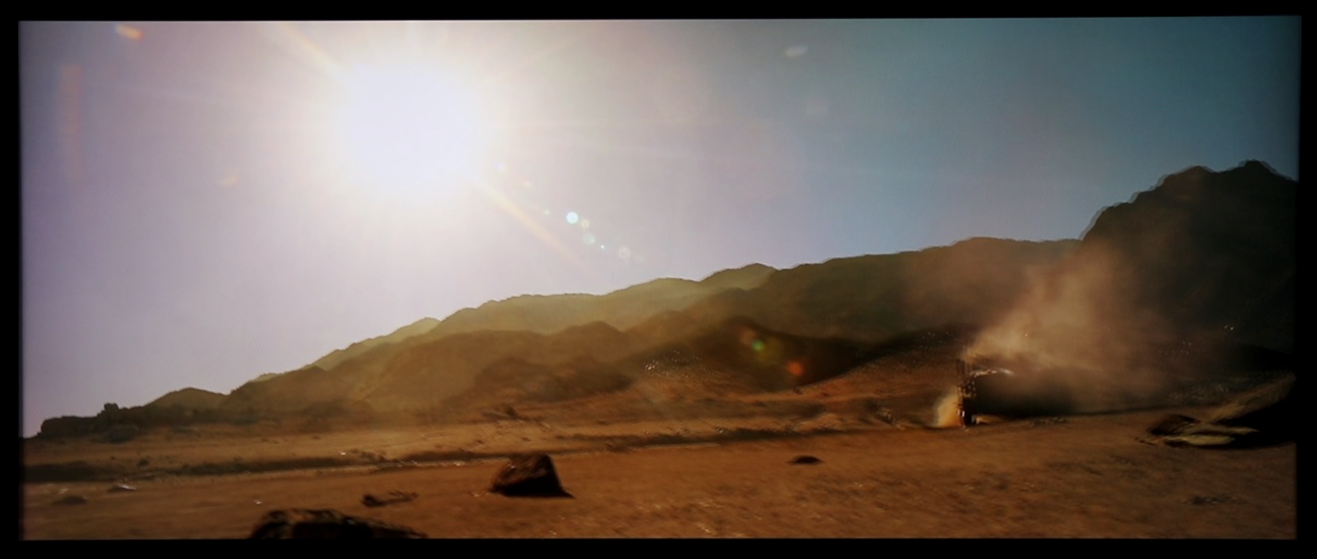 Importantly, the use of a dynamic backlight helps to enhance dark and mid-brightness scenes, helping to deliver depth and three-dimensionality to HDR images when bright highlights are not called for. That said, the DX750's implementation is far from perfect, and with the adaptive backlight control on minimum we often notice fluctuations in light output in the same scene - especially where brighter elements move in and out of the same shot. It's also worth pointing out that without precise local dimming, contrast is still impacted in mixed brightness scenes, with elevated black levels compare to an SDR presentation. While the amount of depth and high-end pop clearly surpasses an SDR presentation, mid-range depth is sometimes sacrificed to achieve this.
Scaling quality analysis
Upscaling is somewhat mixed with 4K displays, with lower resolutions appearing softer and less defined compared to native 1080p screens. The Samsung KU6400 does a good job here, and while the results of the Panasonic DX750 aren't quite to the same standard, HD content still looks very decent. However, 1080p images appear quite soft and throw up some rough edges around fine details when gaming. The presentation is still very good for a large 4K display, though these blemishes become progressively more pronounced as we move down the resolution chain. 720p looks particularly soft on the DX750, and standard definition games featured heavy scaling artefacts. Perhaps these issues would be less noticeable at smaller screen sizes, but at 58-inches these artefacts are easier to see.
That said, the DX750 still resolves all per-pixel information in a 1080p signal, and filmed content (like Blu-ray movies) holds up very well due to the smooth nature of the source material, and there is no loss of fine detail compared to watching the same movies on a 1080p display - just a reduction in raw sharpness.
However, the DX750 provides an alternative one-pixel by four-pixel scaling mode for Full-HD signals, which delivers a sharp and detailed image quite similar to a 1080p display at this screen size. Nearest neighbour scaling is used here, so up-close images appear pixelated, but this isn't visible from a few feet away and the result is an excellent 1080p presentation for both games and Blu-ray movies with none of the softness from other scaling solutions. It's an option we'd like to see included by more HDTV manufacturers.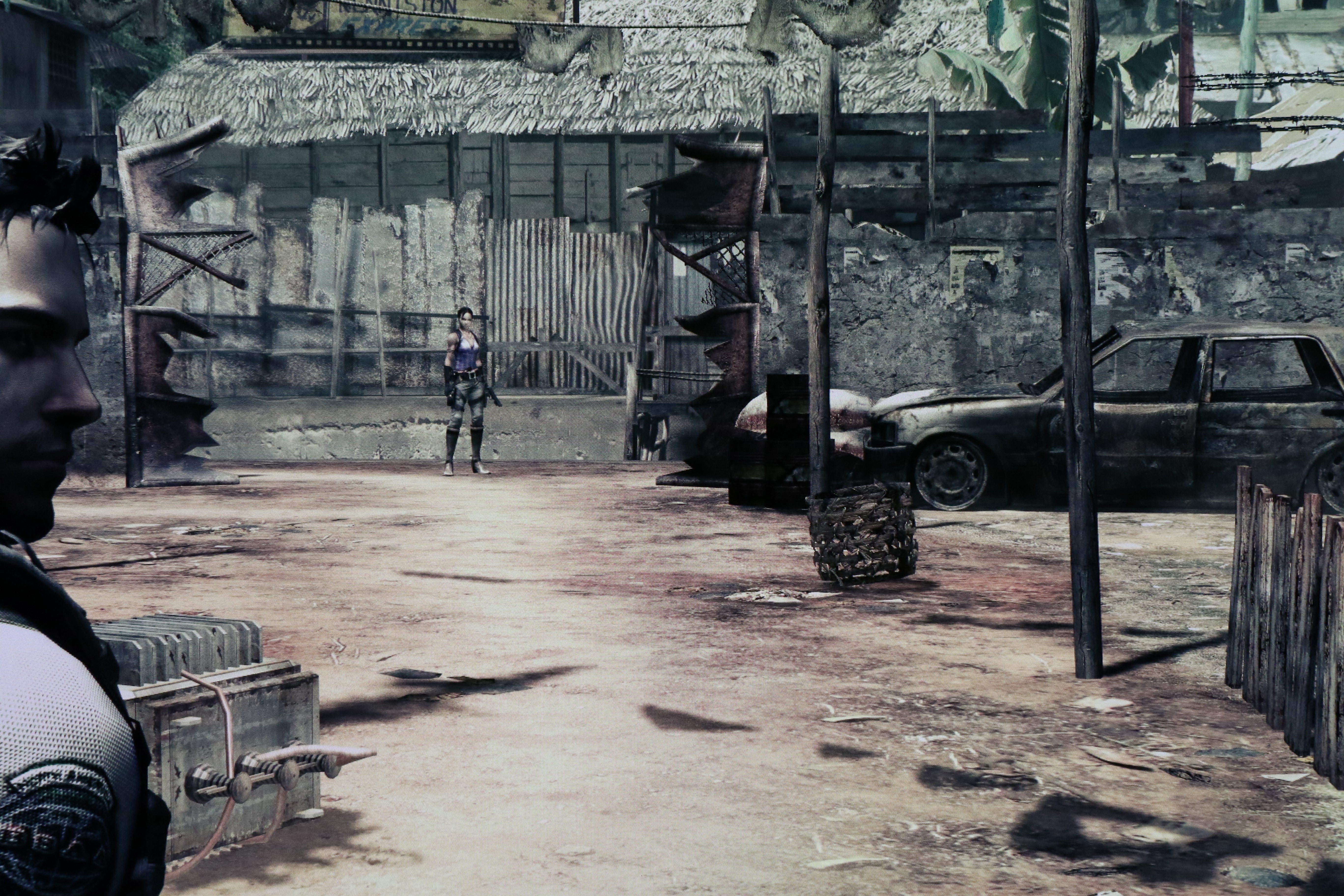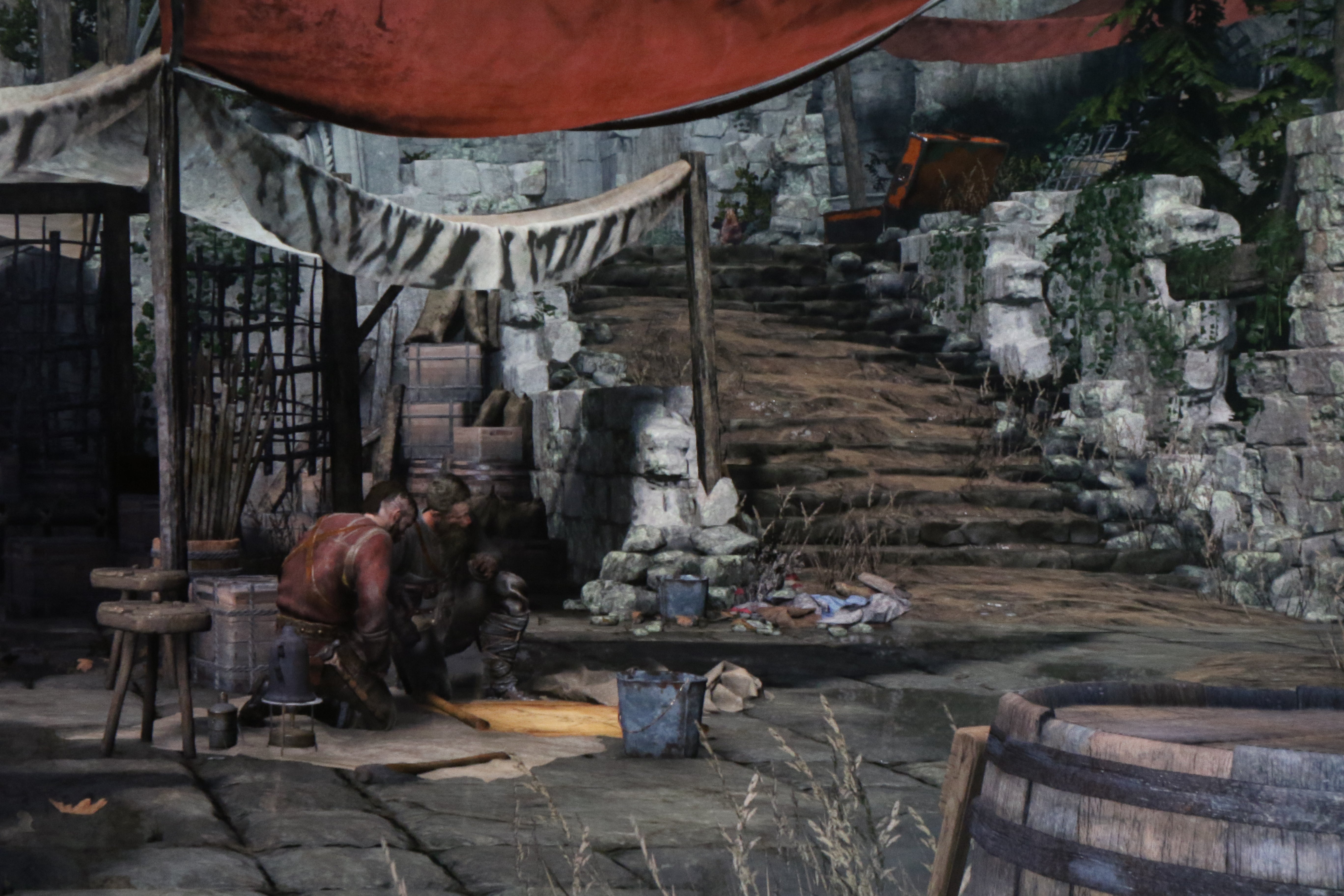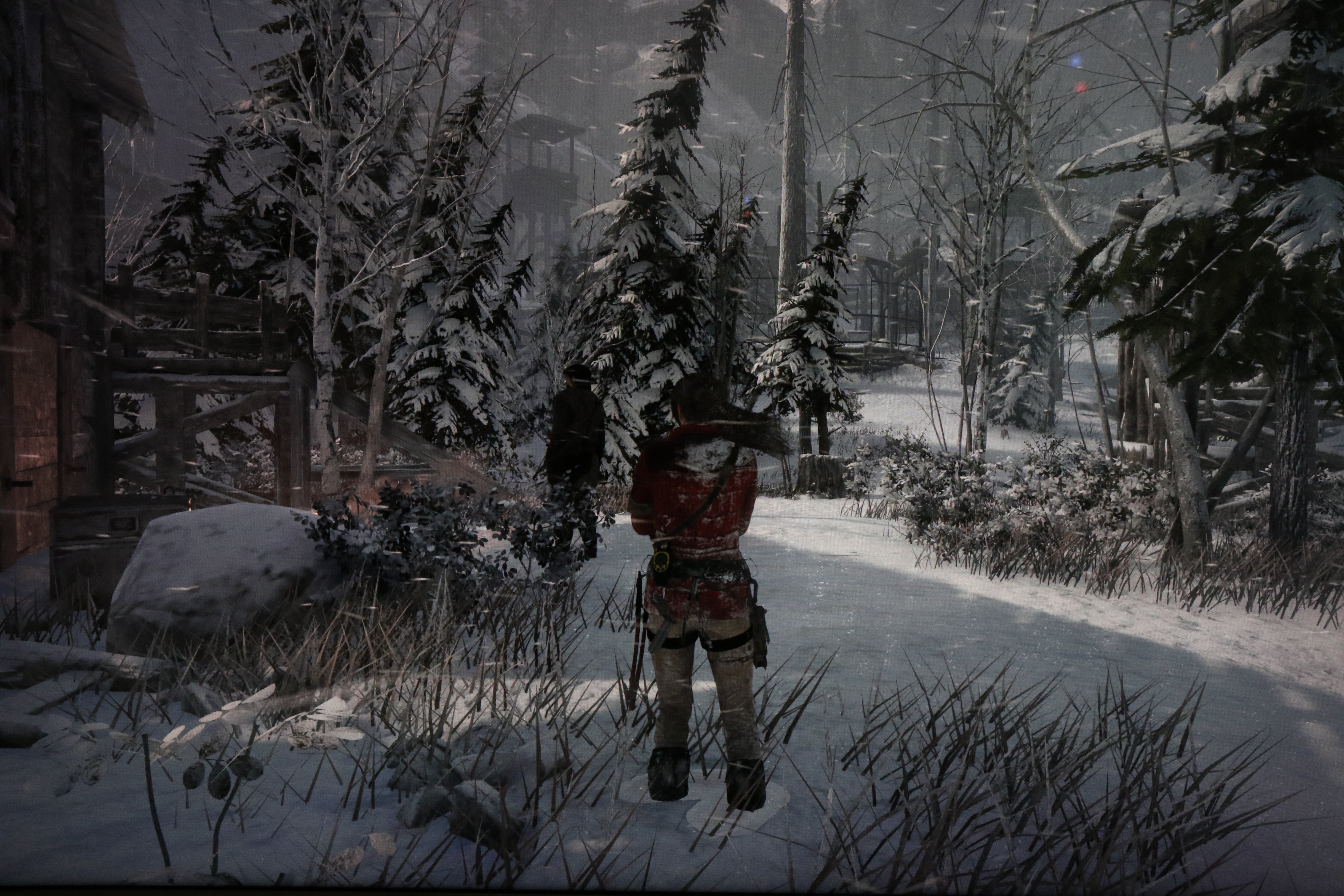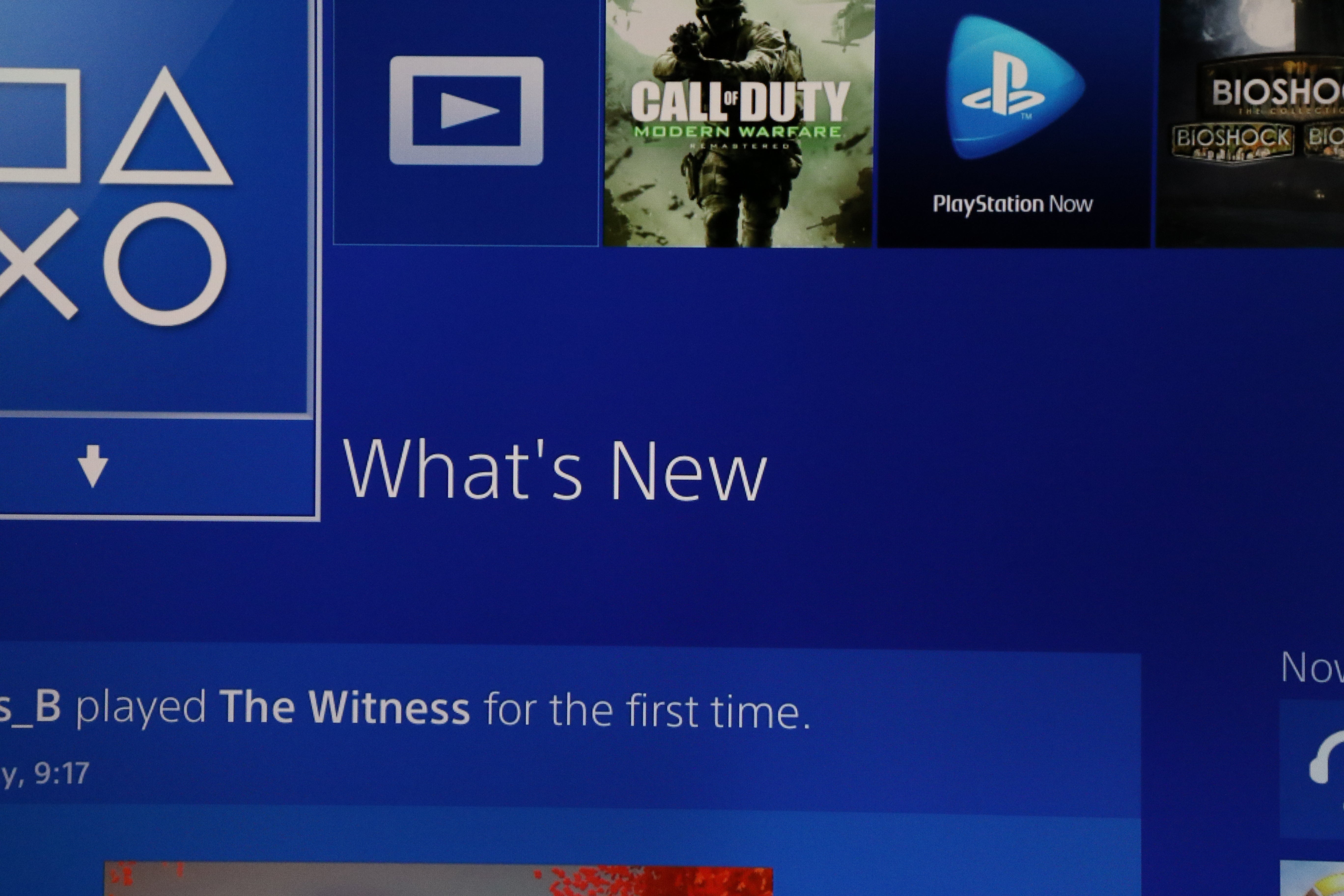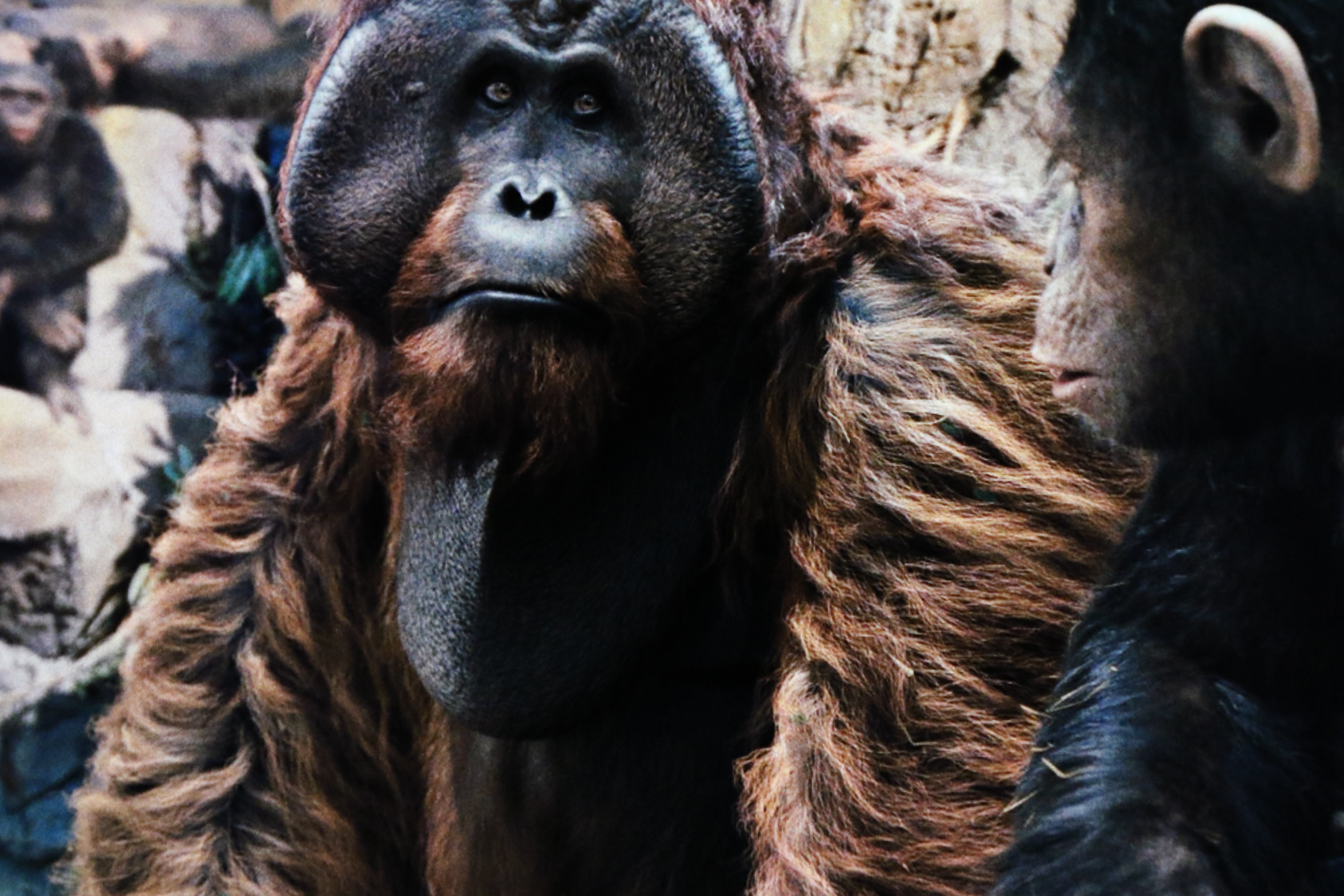 Panasonic DX750 - the Digital Foundry verdict
Right now, there are few choices for those looking for a display with low input lag for HDR gaming, but the Panasonic DX750 delivers a very good experience for a great price tag. HDR performance is limited by the coarse global dimming algorithm, but images are still presented with a noticeable increase in depth and detail over SDR 4K footage and 1080p content.
Scenes with mixed imagery (bright, dark and mid tones) can appear washed out, thus reducing three-dimensionality to a degree, but on the whole the DX750 still manages to provide an experience that showcases the key benefits of high dynamic range. And of course the relatively low level of input lag ensures that gaming doesn't feel sluggish, though controls do feel slightly weightier compared to displays that half the amount of lag (like the 2016 Samsung line-up). Combined with deep blacks and excellent colour reproduction, the DX750 is a solid choice for gamers wanting to take the plunge into 4K and HDR gaming.
Are there better displays available? Sure enough, Samsung's KS7000 and KS8000 both offer up better performance overall, with a wider colour gamut, higher peak brightness, and better global dimming algorithms. Input lag is much lower in game mode as well - around 20ms - but right now there are still issues with correctly displaying a HDR feed on all models, limiting low latency gaming to standard dynamic range. Samsung is continuing to update HDR compatibility with game mode via firmware updates, though at the time of writing this still doesn't work as intended on the KU6400 and KS7000 we tested. However, some users have reported HDR working fine on the KS8000, so perhaps there are some software related issues that need resolving with Samsung's firmware updates. We'll keep you updated as new updates roll out.
But right now, for around the £1000 mark the Panasonic DX750 is a great choice for prospective PS4 Pro owners. Motion handling could be better in game mode - red frame insertion is disabled here - and off-axis viewing isn't a good idea due to the VA panel. Upscaling could also be cleaner, with more artefacts than expected when displaying 1080p content without using the one-pixel by four-pixel mode. But in other areas, the DX750 hands in a solid level of performance, and it's generally an excellent display all round. Of course, the higher end DX902 delivers a superior HDR experience due to the inclusion global backlight dimming, though this comes with almost doubling of the price point, which is not ideal for those on a budget - particularly if you've just laid out £350 on a new PlayStation Pro.
Will you support the Digital Foundry team?
Digital Foundry specialises in technical analysis of gaming hardware and software, using state-of-the-art capture systems and bespoke software to show you how well games and hardware run, visualising precisely what they're capable of. In order to show you what 4K gaming actually looks like we needed to build our own platform to supply high quality 4K video for offline viewing. So we did.
Our videos are multi-gigabyte files and we've chosen a high quality provider to ensure fast downloads. However, that bandwidth isn't free and so we charge a small monthly subscription fee of £4.50. We think it's a small price to pay for unlimited access to top-tier quality encodes of our content. Thank you.
Support Digital Foundry