Samsung KU6400 4K TV review
A feature-packed display for PS4 Pro and PC gaming, starting from £479 - but what's the catch?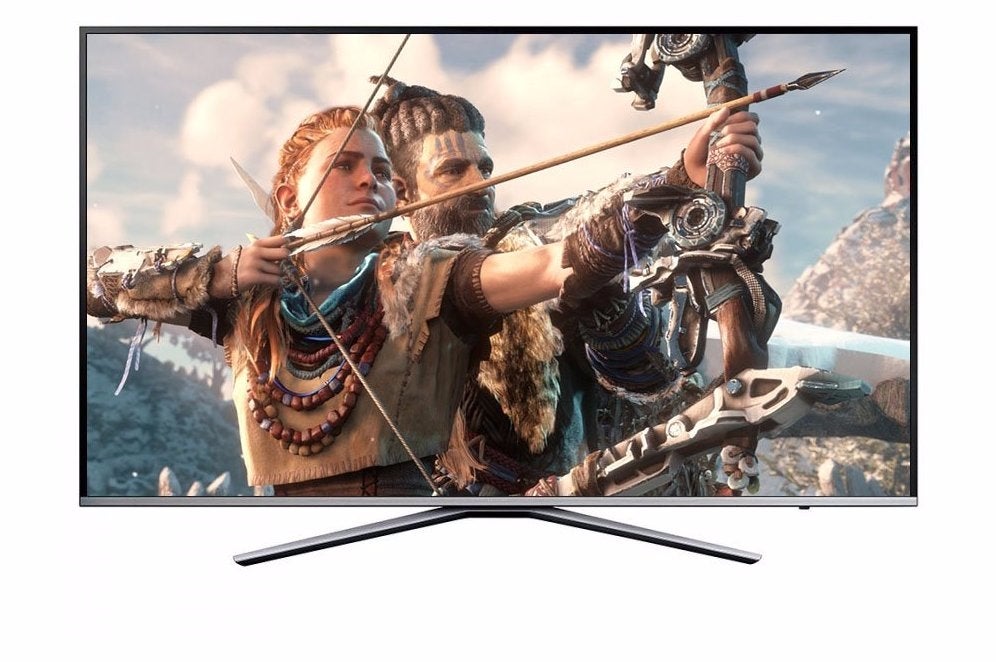 Samsung's KU6400 series comes in many different sizes, but here, we're reviewing the 40-inch version - a display we chose as a potential 4K screen for PS4 Pro, Xbox One S or PC users in a smaller office or bedroom gaming environment. It packs 4K pixel density into a 40-inch form factor that also features support for HDR. Combined with a VA panel for deep blacks, low input lag and Samsung's generally excellent calibration controls, we're looking at potentially outstanding performance with a budget price tag. Right now, the 40-inch KU6400 is available for just £479 - only £80 more than Samsung's 1080p K550. It's sounds like a bargain, but what's the catch?
Well, in this case the key compromise comes with how HDR is handled. While the KU6400 supports playback of high dynamic range content, it's also clear that it lacks the necessary features to display it as intended. This makes the KU6400 a poor choice for HDR viewing, though in other areas there's much to like about Samsung's entry level 4K screen for 2016, and it should make for a solid affordable gaming display for those who want to upgrade to UHD resolution, in addition to functioning as a large premium PC monitor too.
On first impressions the design for the KU6400 is reminiscent to Samsung's higher-end lines from 2012, with the TV featuring a small 1cm bezel surrounding a 40-inch screen, which is then placed on an updated version of the company's chicken foot-style stand. Creaky black plastics make up the rear of the panel, though the display feels sturdy enough for a budget model. Meanwhile the screen sports a semi-glossy coating that is more reflective than panels using a matt finish. This adds depth to the image but means the display is best placed facing away from direct light sources in order to avoid reflections or light diffusion across the surface.
In terms of connections, the KU6400 includes 3x HDMI inputs, 1x component input, and 1x composite (via breakout connectors), along with optical and headphone outputs. There are also 2x USB inputs too, from which 4K media can be played back. Legacy connections are distinctly lacking though, with no RGB SCART or dedicated PC-centric ports, meaning converters are required to hook up older equipment that doesn't use more modern connections. It's disappointing to see reduced support for analogue sources, but a look across Panasonic and Samsung's latest ranges shows that 2016 is indeed the year where manufacturers are serious about consigning legacy hook-ups to the dustbin.
Features-wise, the KU6400 comes with a streamlined version of Samsung's Tizen smart TV platform, which is quick and easy to navigate. Popular streaming services - such as Netflix, Amazon Video and YouTube - are catered for, along with catch-up TV apps for BBC iPlayer and ITV Player. Some of these are a little slow to load, but once booted up we had no further issues with the likes of BBC iPlayer delivering high definition feeds by default. Menus could be a little more responsive, though, sometimes feeling sluggish.
Picture quality and general impressions
Viewed in both movie and game modes without calibration, the KU6400 provides a highly watchable image after a basic set-up with colour temp at Warm 2 and all unwanted 'enhancements' turned off, though there is a slight blue tinge to the image and reds are under-saturated, leading to the deserts in Mad Max: Fury Road, and buildings in the Mexico stage in King of Fighters 14 lacking vibrancy. Thankfully, a full range of white balance and colour management controls allows for accurate images after calibration, with balanced colours that closely hit the Rec.709 standards for Blu-ray playback.
The combination of natural colours and deep black levels (0.025 nits at 114 nits light output) provides a solid backbone to images on the KU6400 where both bright and dark scenes feature plenty of depth and detail. Native 4K imagery pops on-screen, with UHD Blu-rays created from a 4K master showing a clear improvement over the 1080p standard Blu-ray version. For example, fine details in close-up character shots in The Revenant appear more defined, while distant scenery looks clearer.
However, it's when gaming at 4K where the real benefits to the added resolution over 1080p really become clear - especially at smaller screen sizes. Overall sharpness is given a considerable boost, with the presentation appearing more like looking through a window rather than a digital display. At 40 inches the high pixel density makes images appear like they are running on a large iPhone retina display, and the sense of clarity is very impressive. Geometry edges in games also appear smoother and more refined, and overall this helps to make games using low levels of anti-aliasing look cleaner than a 1080p display.
Image clarity is also backed up by extremely low levels of input lag - just 19ms when measuring a 1080p signal via the Leo Bodner lag test device. Controls feel immediately responsive with no sense of a delay of any kind. Dialing in combos in King of Fighters 14 feels crisp, while aiming in first person shooters throws up no issues at all. Fast-paced games work well on the KU6400, however, motion handling is one area where the display shows its limitations, with panning shots and lateral movement resulting in some grey ghosting in dark scenes.
Without motion interpolation or use of black frame insertion, the KU6400 resolves just 300 lines - performance in line with pretty much most other LCD TVs, along with OLED TVs. Blu-ray playback also exhibits visible judder during panning shots due to the display converting 24Hz material to 60Hz, rather than to 72Hz or 96Hz, or even 48Hz - a bizarre state of affairs given that proper 24fps playback should be a standard feature by now.
Using a 40-inch HDTV for PC gaming and general workflow also delivers some obvious benefits over using a dedicated monitor. For one, the sound quality is much better on the KU6400 owning to the bigger speakers and large cabinet they are housed in. As a result, there's a reasonable amount of low end, and better dynamic range than on inbuilt PC monitor speakers. The mid-range is lacking, but that is to be expected from most flat panel speakers.
In other areas, the use of a HDTV provides far more picture options for calibration and tweaking, in addition to a dedicated smart TV menu. This makes using the KU6400 as much better display for gaming, work and media than a similarly large monitor - and it's also cheaper than smaller high end PC monitors while packing in more features and better performance in several areas.
HDR performance
HDR is a key feature of 4K content going forward, but while many TVs can accept a high dynamic range signal, not all can display this to the same standard - and the Samsung KU6400 delivers the bare minimum here. The display features a wider colour gamut (86 per cent of DCI P3), though peak brightness is limited to 400 nits, so it should provide a decent enough experience. However, the lack of a dynamic backlight means that HDR images lack the same level of depth and inky black levels as an SDR presentation overall.
With movie mode enabled, the backlight immediately ramps up to the maximum value of 20, and bright highlights clearly have more punch than on the 1080p Blu-ray versions of the same films. Extra detail is clearly visible and there is more clarity to images in some scenes. However, the lack of local or global dimming leads to dark scenes and scenes with mixed brightness appearing washed out and rather flat. Black levels appear grey, and even bright scenes lack contrast as soon as darker content is displayed.
Curiously, game mode is still available when viewing HDR content with the latest 1131 firmware update installed. However, the TV converts this into SDR and tone-maps the extra details down into this compressed range. The backlight fails to ramp up and manually doing this doesn't achieve in creating a wider dynamic range here. Extra highlights and shadow details from HDR sources are still displayed - though slightly crushed at low and high ends - but images appear significantly dimmer than a native SDR image. Essentially the TV seems to lowering the brightness level of standard white, instead of displaying this at the correct 100 nits.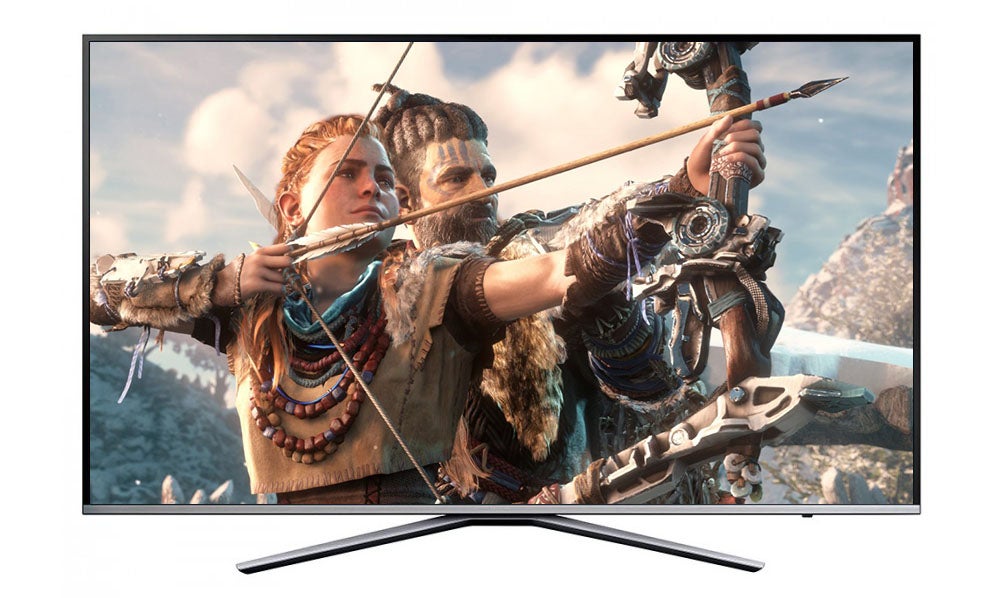 The end result is that HDR performance is unsatisfactory on this TV, and those wanting to watch 4K material will be better served by viewing in standard dynamic range. With these entry-level 4K sets it seems that Samsung is doing the bare minimum in order to market the display as supporting HDR. You'll need to upgrade to the KS series for proper HDR playback with Samsung, or perhaps opt for a Panasonic alternative such as the DX750 or DX700. Rule of thumb here is that you need a global or local dimming in addition to a wide colour gamut to get a decent HDR experience.
Scaling quality analysis
4K content looks stunning on the KU6400, but when it comes to 1080p and lower resolutions it's worth pointing out that 4K screens in general deliver a softer presentation than a native 1080p display, with more artefacts when viewing at fairly close distances, and the KU640 is no exception. Full HD material still looks excellent on the 40-inch KU6400 screen, mind, with 1-1 pixel details perfectly preserved across test patterns and in Blu-ray movies.
You do lose the pixel-perfect sharpness of a 1080p display, though, which is to be expected, but the upscaling is at least reasonably clean, with very slight soft-focused jaggies only becoming visible when sitting very close to the screen. As such, 1080p games still hold up very well, even though they don't look as good as on a 1080p screen.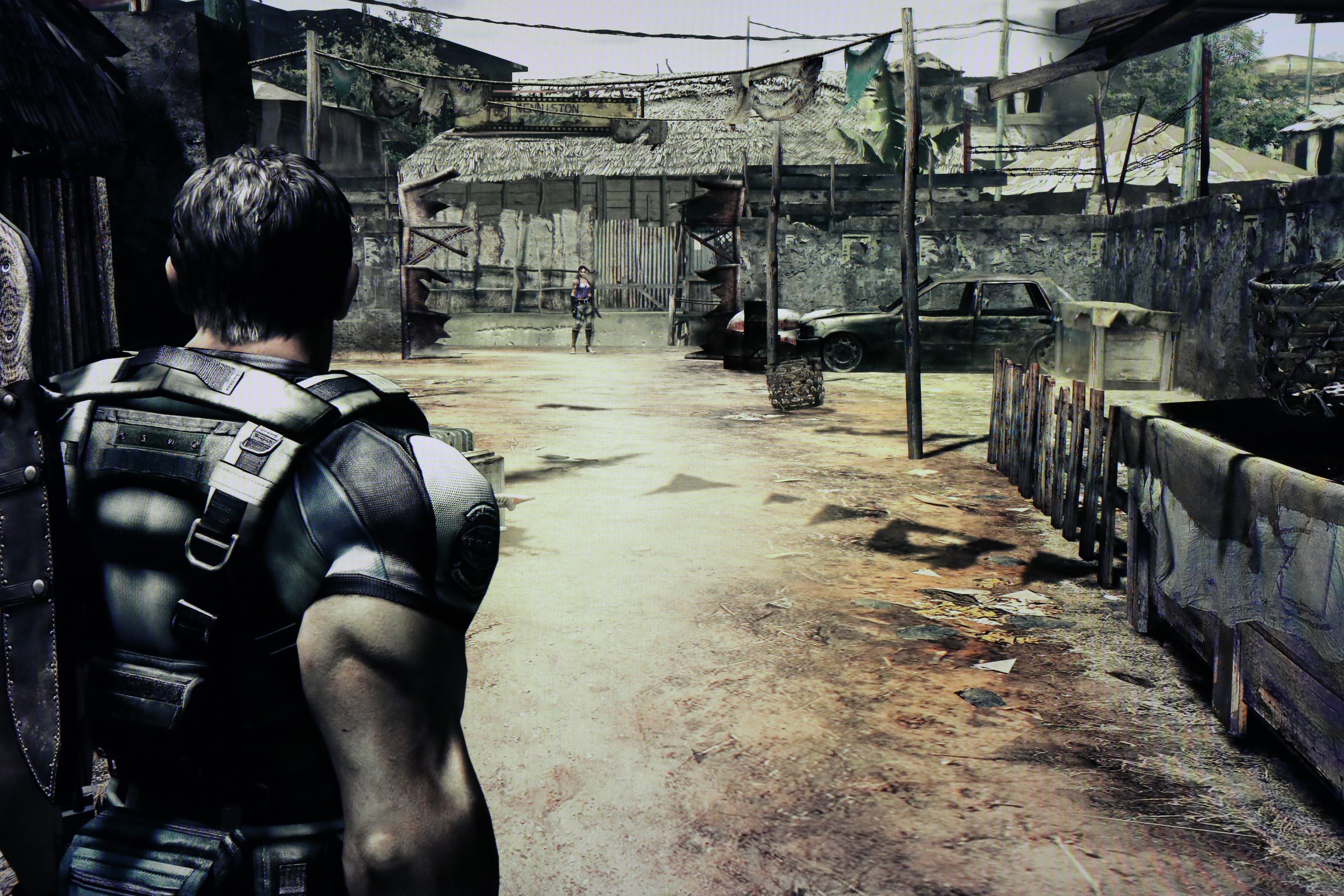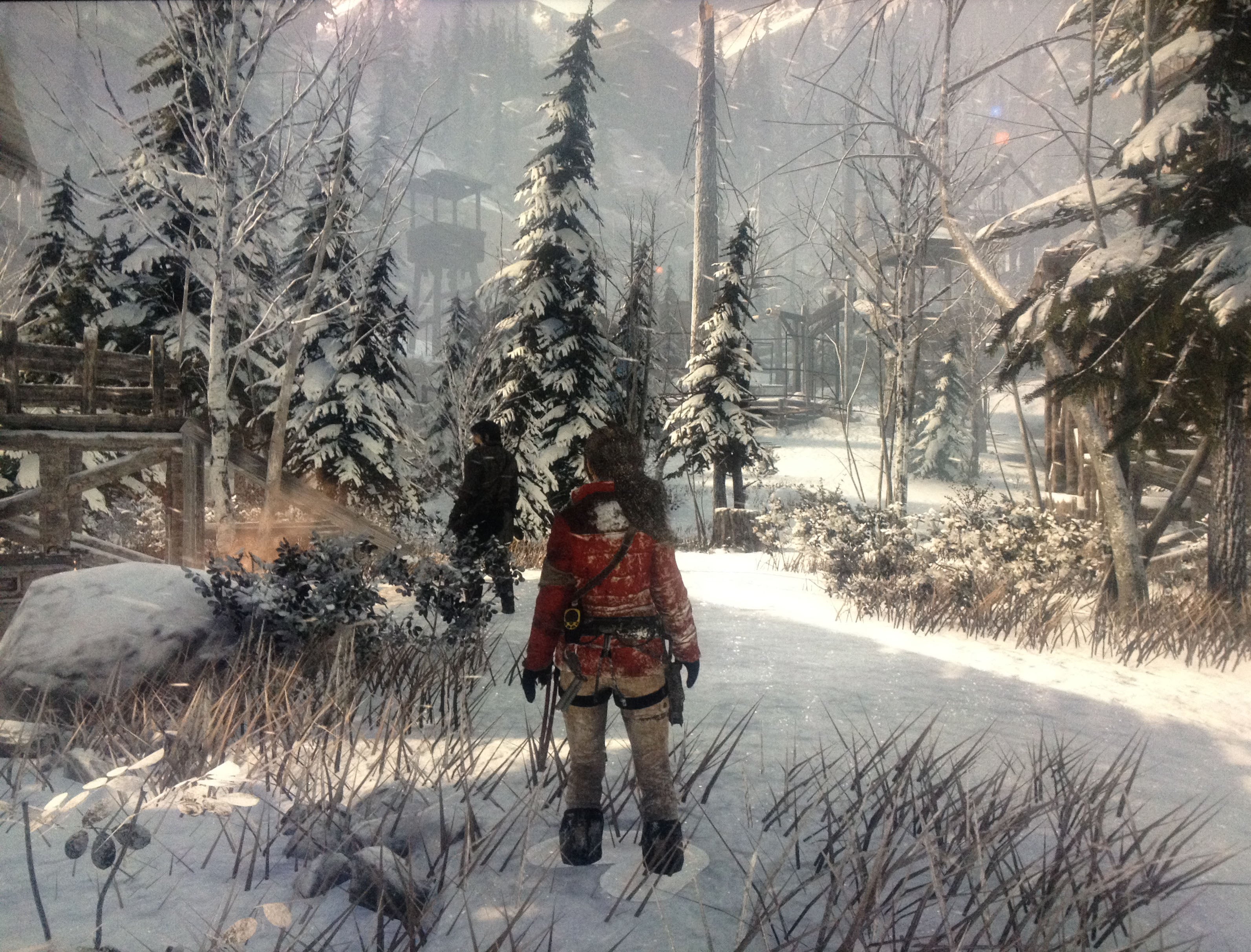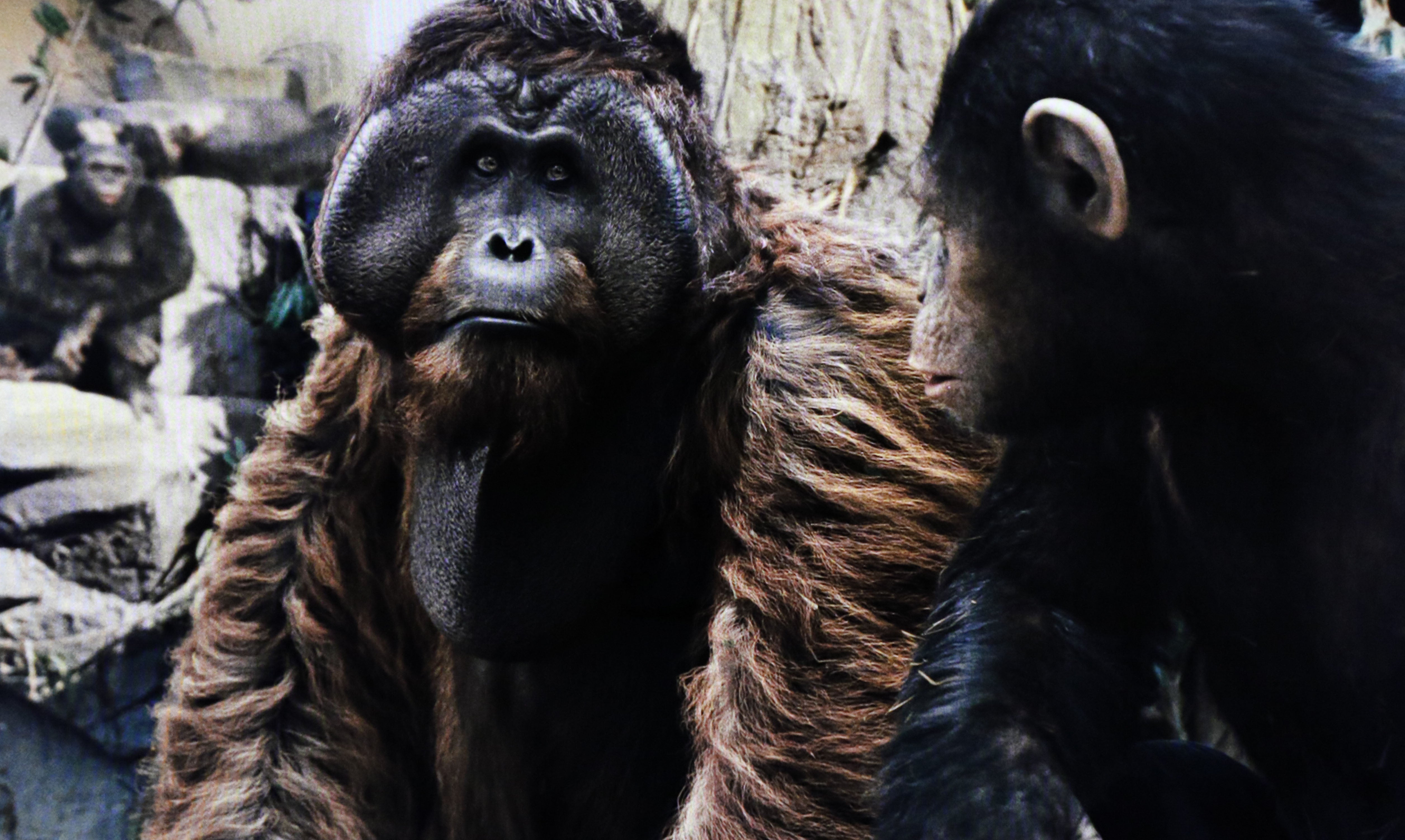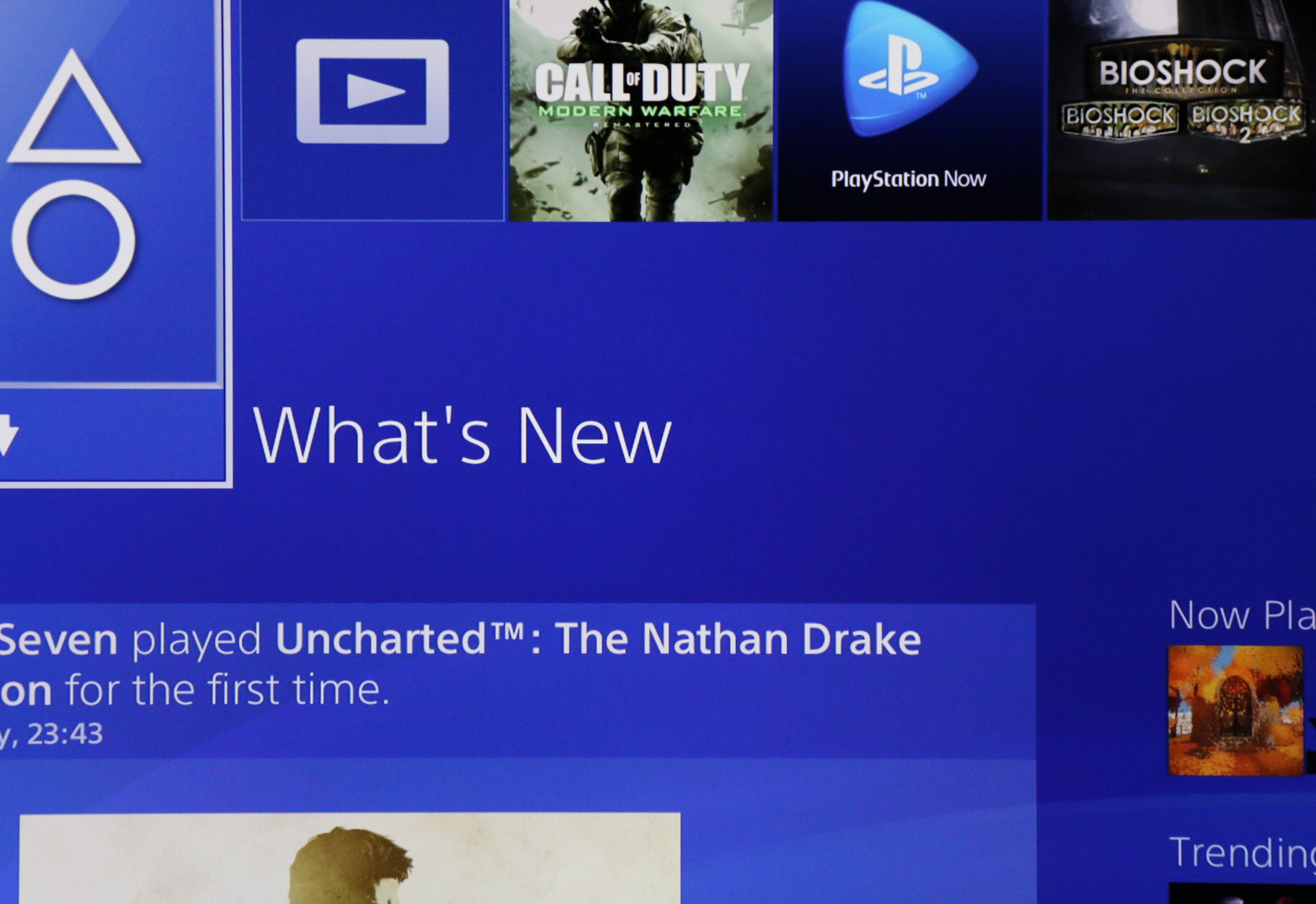 However, 720p is less impressively handled with games and videos in this resolution appearing rather soft. Scaling artefacts such as ringing are visible across text unless you sit over six feet away, and image quality is a clear step down over the clean and crisp 720p presentation produced by our native 1080p Samsung C580 HDTV. Standard definition is compromised to a greater degree, though high bit-rate DVDs are still watchable. However, gaming at 480p (Dreamcast, Wii etc) is not recommended due to the presence of heavy scaling artefacts.
Samsung KU6400 - the Digital Foundry verdict
Overall, this is a great 4K screen for the money, doubling up as a solid, outsize PC monitor and as a UHD TV geared towards gaming. The combination of deep blacks, accurate colours, and low input lag delivers an excellent experience overall where playing fast-paced high-frame-rate games are concerned. Motion handling and the lack of 24p support are perhaps the biggest complaints here, with grey ghosting in some dark scenes and visible judder when playing back Blu-ray movies letting the display down. Also, having seen HDR in all of its glory, the implementation here is minimal and no purchasing decision should be made with this feature in mind.
This means that the KU6400 isn't suited for high-end movie purists, though aside from the judder Blu-rays looked excellent with images appearing otherwise accurate and containing plenty of depth. Sound quality is also decent for a moderately sized flat panel, with reasonable bass reproduction that PC monitors rarely deliver, and more defined mid-range. It's not going to rival a sound bar or dedicated speakers, but audio quality is good enough to work well in an office or bedroom environment.
But overall, where the KU600 shines is as a display for 4K gaming and for PC users, you're getting a vast amount of real estate here at prices well below larger 4K monitors. While you don't get all the full bells and whistles of a higher end 4K set - HDR performance is limited here - the extra pixel density, high contrast ratio and low input lag allow for a superb gaming experience in standard dynamic range. Combined with Smart TV functionality and very good performance in most areas, the KU6400 easily outclasses high-end 1440p and 4K PC monitors costing considerable more, and works well as an affordable HDTV for UHD gaming.
Will you support the Digital Foundry team?
Digital Foundry specialises in technical analysis of gaming hardware and software, using state-of-the-art capture systems and bespoke software to show you how well games and hardware run, visualising precisely what they're capable of. In order to show you what 4K gaming actually looks like we needed to build our own platform to supply high quality 4K video for offline viewing. So we did.
Our videos are multi-gigabyte files and we've chosen a high quality provider to ensure fast downloads. However, that bandwidth isn't free and so we charge a small monthly subscription fee of £4.50. We think it's a small price to pay for unlimited access to top-tier quality encodes of our content. Thank you.
Support Digital Foundry