Face-Off: Dead Island: The Definitive Collection on PC
Even more definitive.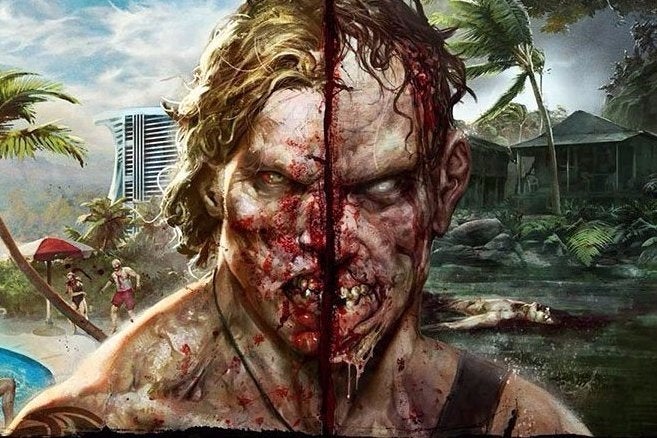 The Definitive Edition of Dead Island gives the game a dramatic graphical upgrade over the 2011 original, with new effects and reworked assets providing almost a generational leap in quality. However, the switch to a new engine and use of more advanced rendering technology results in frame-rates capped at 30fps on consoles, whereas the original game is easy to run at 60fps on PC using low end GPUs and old processors. The increase in visual quality certainly transforms the look of the zombie-ravaged paradise, though the 30fps limit means that we're not seeing the game running at its best.
The PC version of the Definitive Edition allows us to power past these issues and play the game at 1080p60 and beyond, delivering an experience that exceeds the original game in all areas. The requirements for doing so are much higher than the original, but the improvement in controller response and smoothness over the console versions is worth it. But aside from the basic improvements expected over consoles, just what else does the PC version bring to the table?
Well, image quality remains mostly on par with the console versions, with a similar post-process anti-aliasing solution in effect, complete with a temporal component. As such, some ghosting is present in motion, creating a visible double image on screen. These artefacts are less prominent compared to PS4 and Xbox One, but are still clear to see during certain cut-scenes and when panning the camera in gameplay. Thankfully, AA can be turned off in the game's display settings menu, but it's disappointing to find a lack of selectable anti-aliasing solutions on offer - all we have is a simple on/off toggle option.
The core assets also appear identical in terms of quality to the console versions, with texture maps, filtering, and geometry complexity matching up across much of the game. At close or moderate distances all three versions deliver lush jungle paths and open beach fronts to the same standard, with the Definitive Edition showcasing a more grounded look to the game's tropical locations than the original. However, when casting our view to scenery further afield it's clear that the PC version resolves more detail than the console builds - something we also saw in Dying Light. Draw distances are better fleshed out, with extra palm trees, rocks, and beach huts viable at much longer range, adding more environment density to picturesque views from high up.
Level of detail streaming is also less aggressive too, leading to objects appearing more detailed on PC when viewed at distance. Elements such as rope hand rails around beach huts and umbrellas appear more complete, while transitions between quality levels are less noticeable as you traverse open stretches of land. Shadows also receive the same treatment, with fewer switches between shadow maps at range. Pop-in isn't completely eliminated, though, so transitions between asset quality levels can still be seen across distant scenery, but this is less noticeable than on consoles.
General effects work remains mostly on par across all three platforms, although PC owners do get a few higher quality settings in a few areas. Both camera and object blur are rendered using more samples, so ghosting artefacts are minimised, and the lighting model is expanded with additional light sources in a number of scenes. Shadow quality is also given a mild boost too. On the whole, the upgrades here are fairly minor over the console versions, though they help to add extra refinement to the presentation in order to give the visuals a more polished appearance, with fewer blemishes in areas where compromises had to be made on PS4 and Xbox One.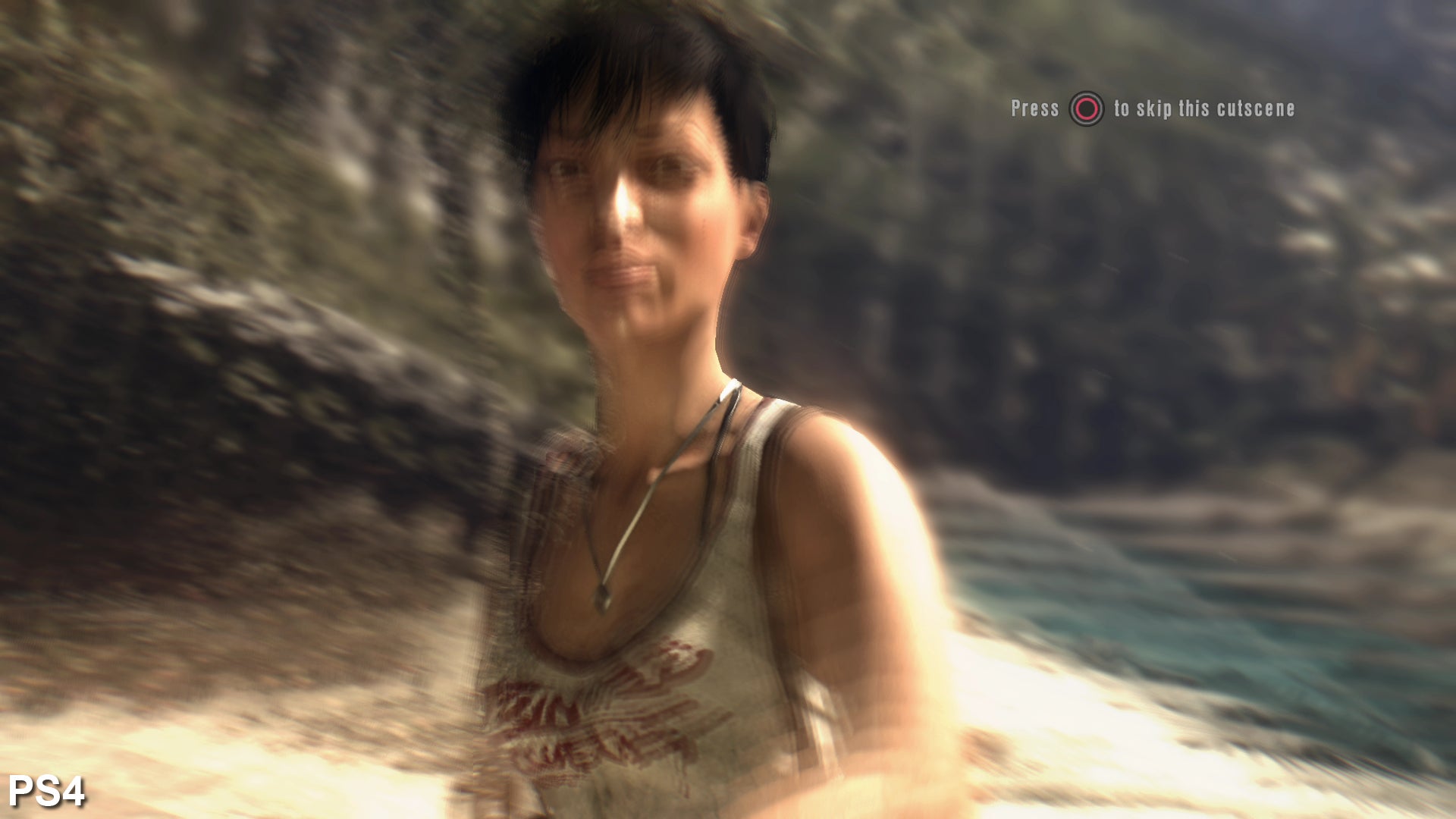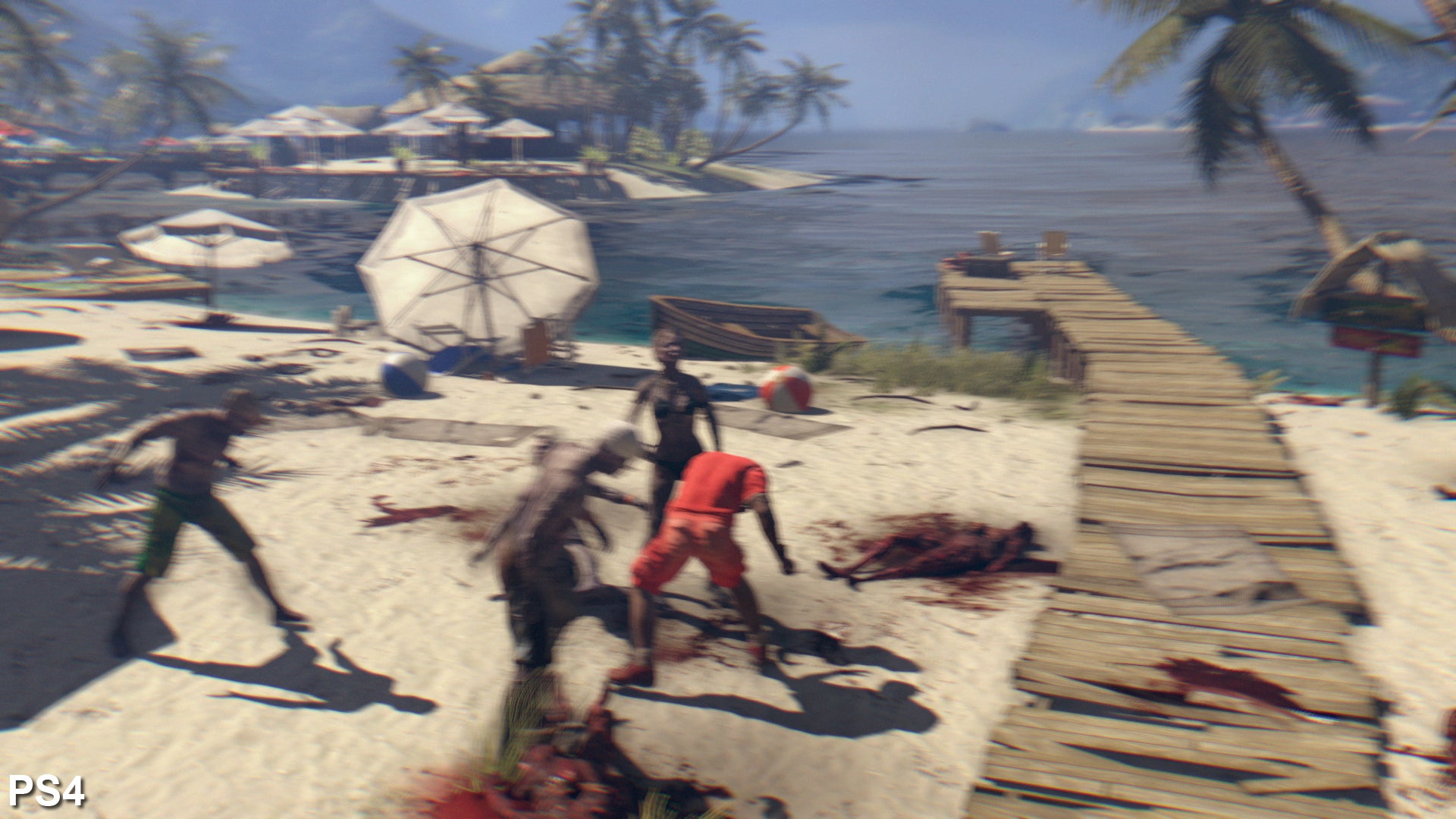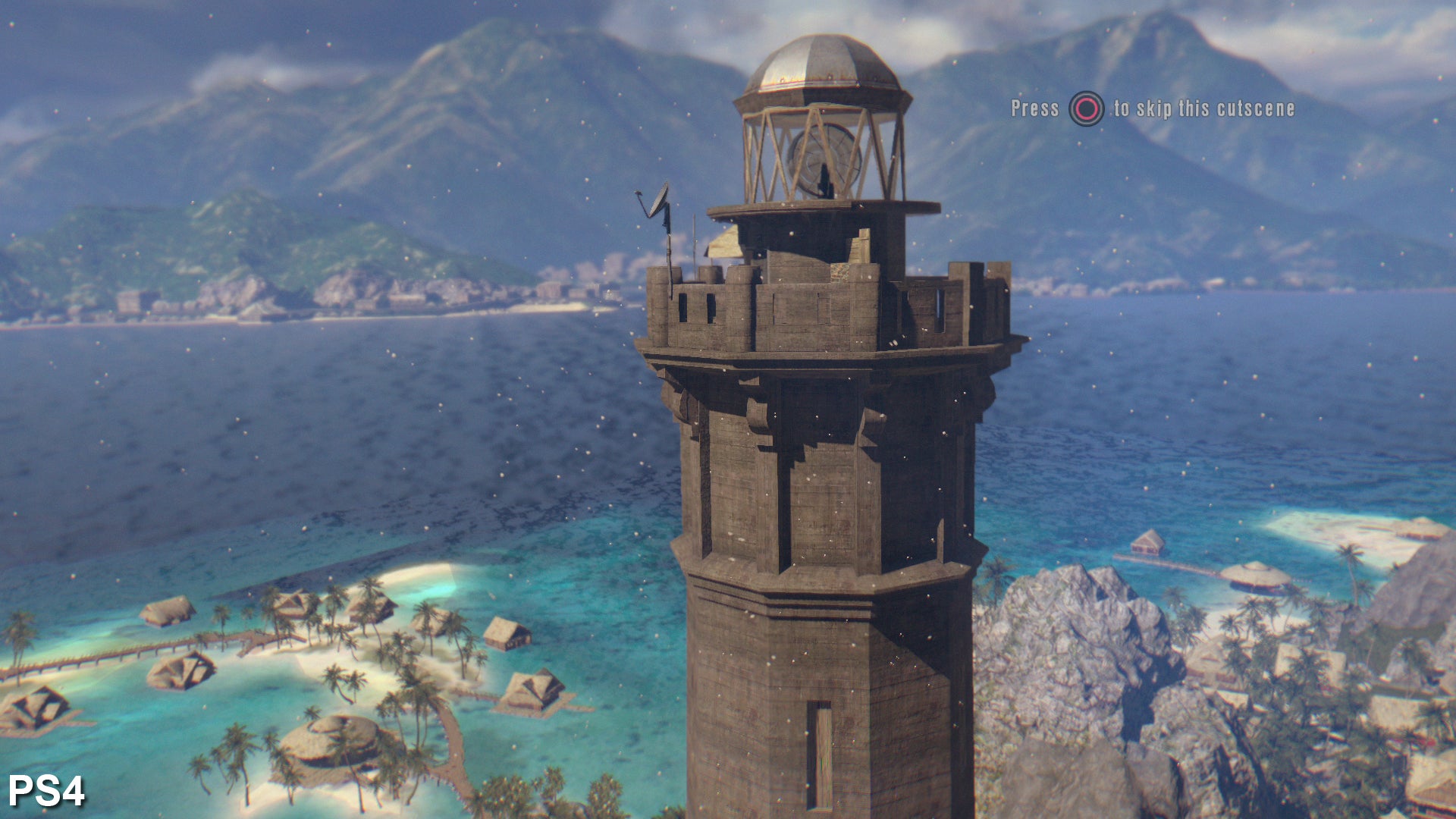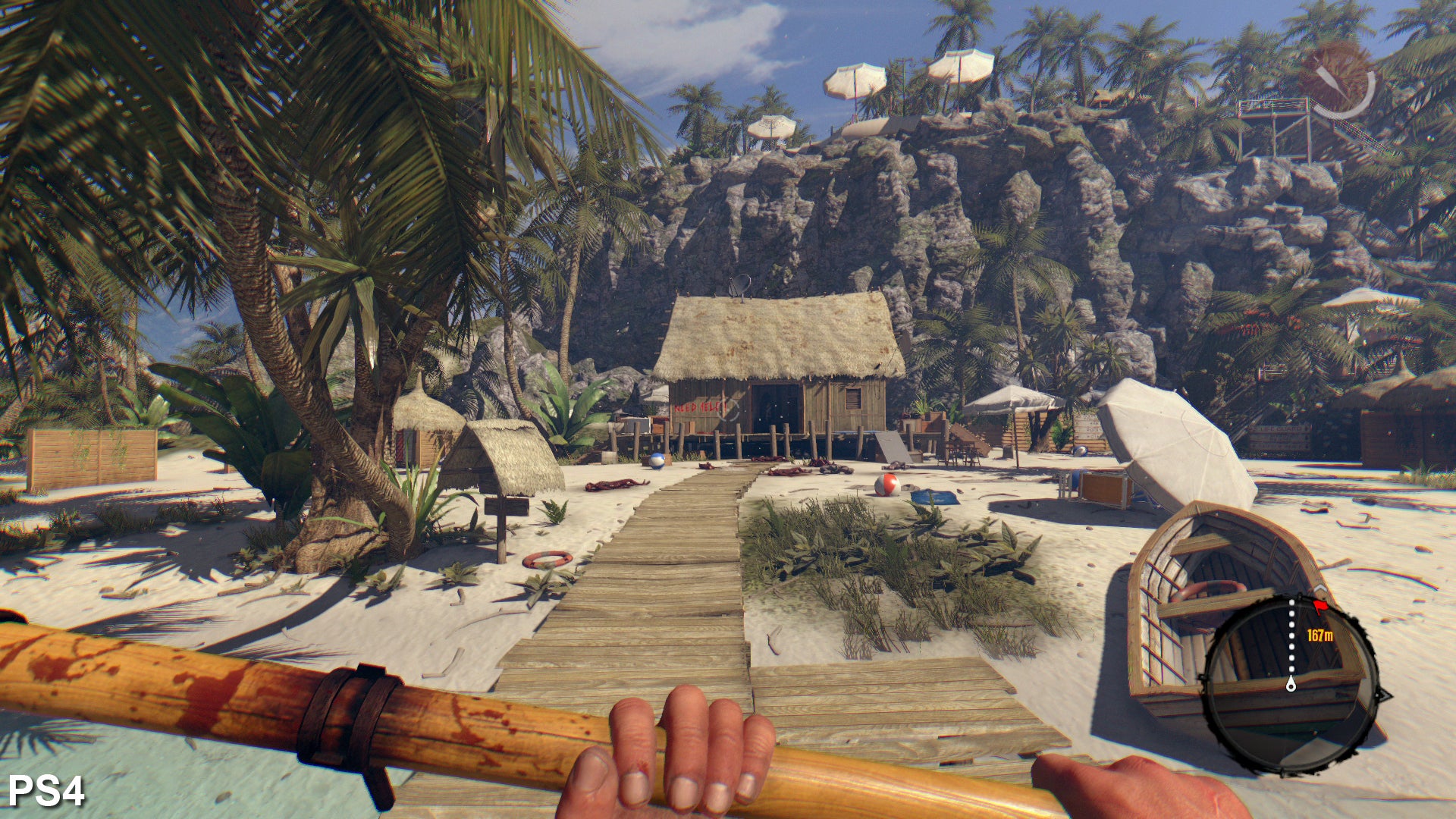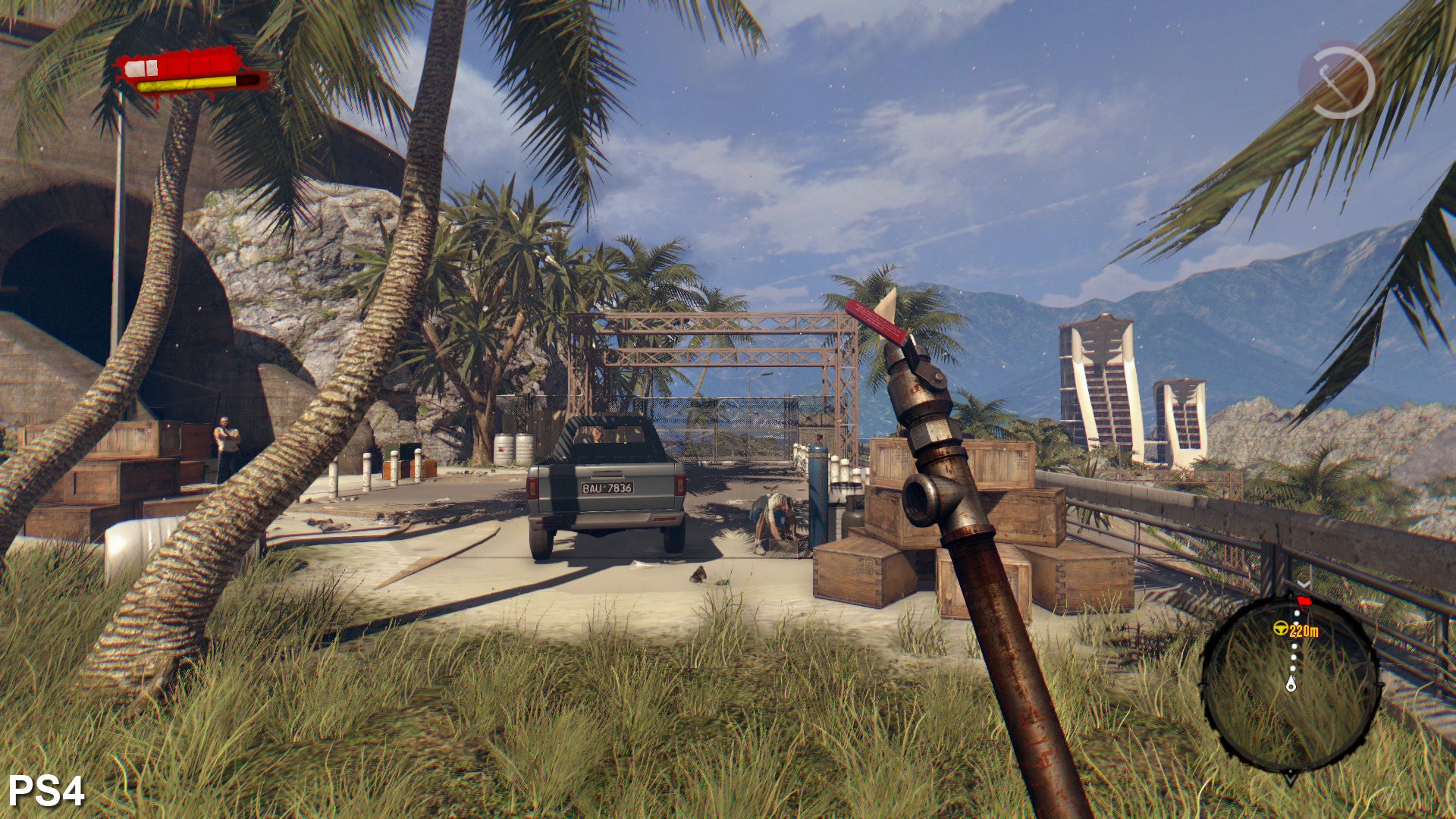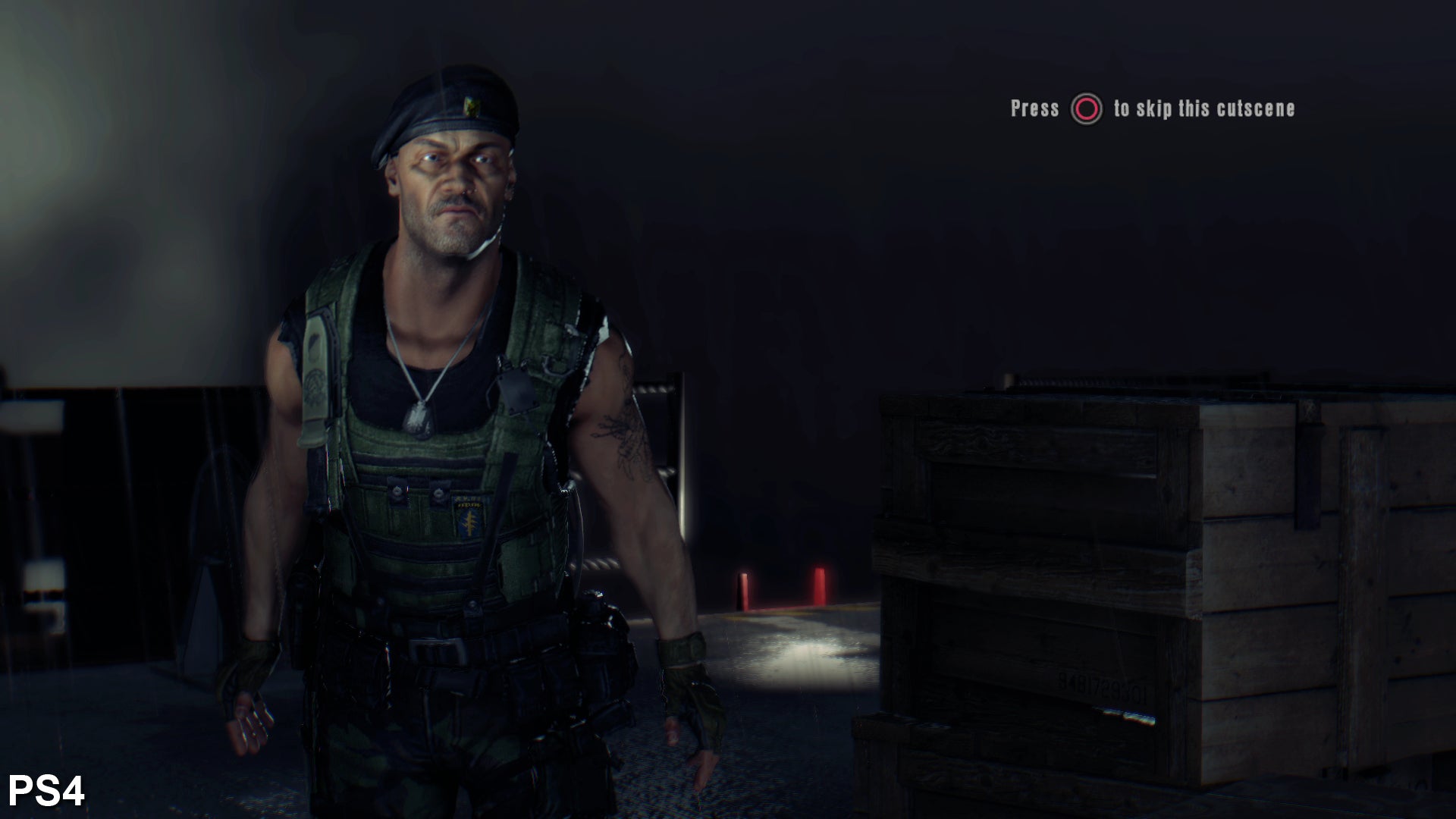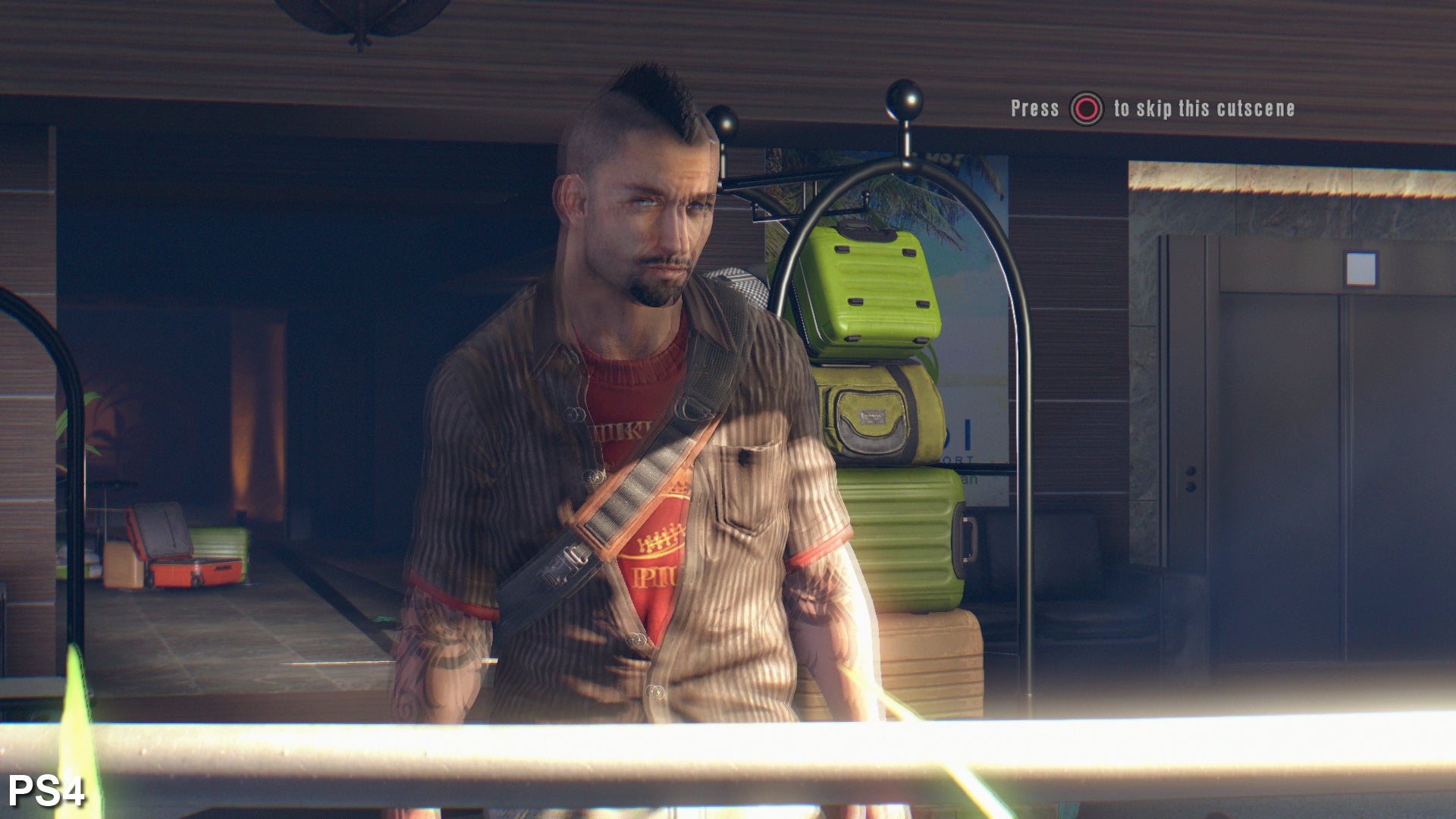 However, as with most multiplatform titles on PC, by far the biggest gains come from running at 60fps and at higher resolutions than 1080p. In this case a GTX 970 is enough to deliver a 1080p60 lock with plenty of headroom to accommodate demanding scenes. The card is easily capable of hitting over a 100fps at various points, though curiously walking into indoor beach huts seen frame-rates drop to the mid-60s. In order to hit 60fps on lower spec cards, shadow map quality needs to be dropped down, and draw distances have to pared back to lower the load in more demanding scenes, essentially providing a visual experience more comparable to consoles but at higher frame-rates.
Overall the PC version of Dead Island: Definitive Edition is a solid release that provides a nice graphical upgrade over the 2011 original, while also allowing users to power past the 30fps limit on consoles without requiring high-end GPUs to achieve good results. The PC specific enhancements are not exactly dramatic, but elements such as the improved draw distances, higher quality motion blur, and extra light sources all stand out during gameplay, and nicely round off the visual package. And of course, running at 60fps helps to reduce the sluggish feeling of the controls while delivering a smoother overall experience.
The console versions still offer up a large visual upgrade over the 2011 original worthy of consideration, though the PS4 game is the better of the two owing to Riptide's superior performance profile We've yet to see a patch released on Xbox One, so right now the experience in the expansion isn't as solid as in the first Dead Island remaster. However, if you're after playing at 60fps with more responsive controls, the PC game has you covered, while consoles still deliver a nice upgrade over the last-gen releases.
Will you support the Digital Foundry team?
Digital Foundry specialises in technical analysis of gaming hardware and software, using state-of-the-art capture systems and bespoke software to show you how well games and hardware run, visualising precisely what they're capable of. In order to show you what 4K gaming actually looks like we needed to build our own platform to supply high quality 4K video for offline viewing. So we did.
Our videos are multi-gigabyte files and we've chosen a high quality provider to ensure fast downloads. However, that bandwidth isn't free and so we charge a small monthly subscription fee of £4.50. We think it's a small price to pay for unlimited access to top-tier quality encodes of our content. Thank you.
Support Digital Foundry