HTC One M8 review
Still the One? Digital Foundry investigates.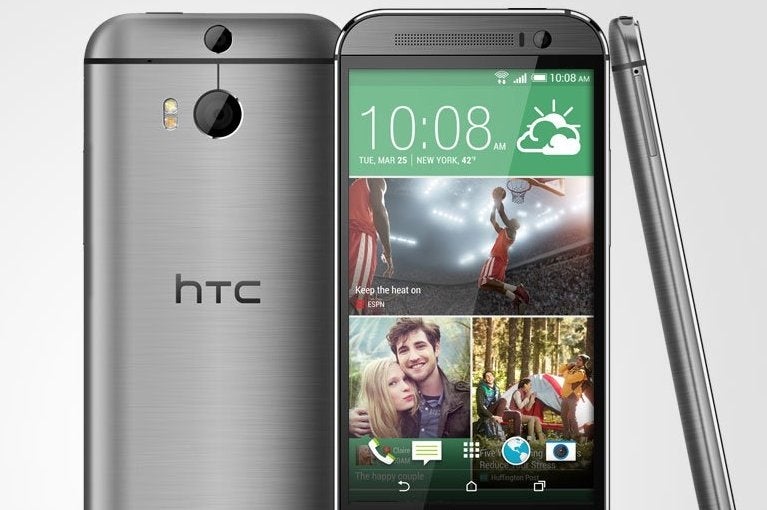 HTC's recent troubles have been well documented of late and there was talk of the HTC One being the Taiwanese firm's last chance to stay in the race which it at one point was comfortably leading. The HTC Desire set the template for the premium Android phone, but Samsung has since come along with its Galaxy S range and swallowed up a massive sector of the market, while HTC has struggled amid some misguided products and the departure of key staff members. Thankfully, the One was a massive success - one of the firm's best-selling phones, in fact - and many regard it as 2013's best mobile, full stop.
Even so, it's curious to note that HTC has stuck with largely the same basic visual template for its successor, taking a leaf out of Apple's book by imitating the two-year design cycle. The One M8 - despite its clumsy name - builds on the good work seen in its immediate forerunner and delivers a premium experience which stands in stark contrast to Samsung's relatively cheap-feeling Galaxy S5 - undoubtedly its biggest rival in the Android sphere. While Samsung's phone will most likely achieve more commercial success due to its brand power and legion of dedicated fans, when placed side-by-side, it's abundantly clear that HTC's product is the higher quality design of the two.
The original One was something of a looker, marrying sleek lines with a decent amount of metal bodywork. The M8 takes this to the next stage, increasing the level of metal used in the construction by about 20 per cent. While many mobile users will argue that using such materials doesn't instantly result in a better quality product, it's impossible to argue that a predominantly metal phone feels classier than one fashioned entirely from plastic. From the moment you pick it up, the One M8 positively drips class; the brushed metal casing feels robust and has a pleasant amount of heft to it, while the design does an excellent job of advertising the premium materials used here - the edges are bevelled in a way which makes them catch the light, making the shiny plastic used on the S5 look positively cheap and cheerful in comparison.
A larger 5-inch screen requires a bigger body, and the M8 is slightly longer than the original One. It's an increase that isn't really noticeable until you place both phones side-by-side, but there's no getting around the fact that this is an especially large device. It's hard to reach all four corners of the display when operating the phone with one hand, so you'll need to get used to holding it in one palm while interacting with your other hand. The Super LCD3 panel grants a 1080 HD resolution and a pixel density of 441ppi, but it doesn't have the same impact as the AMOLED screen on Samsung's S5.
The One M8 is a sealed unit, so unlike the S5 you can't access or replace the internal battery - par for the course with the majority of phones available these days - but Samsung's insistence on continuing to include a removable back panel on its flagship devices would suggest that there's still demand there. Despite the locked-down nature of the handset, it lacks the water and dust resistance showcased by the S5, which is a shame - not having to worry about dropping your blower in the bath was one of the best elements of Samsung's latest offering.
While its ancestor lacked the ability to plug in additional memory, the One M8 has a MicroSD card slot on the top-right edge. This means you can cheaply bolster the amount of internal storage space, something which Apple customers (and an increasing amount of Android owners) may be quite jealous of. The inclusion of such a feature is a pleasant surprise, but it's clear that HTC has had to rejig the internals as a result - the M8 has adopted the smaller Nano SIM as opposed to the Micro SIM format utilised in the previous model, so you may have to order a new SIM from your network, pop into the nearest store for a replacement or - if you have a steady hand and nerves of steel - cut down your current SIM to suit.
"One of the biggest improvements is the revised stereo speaker set-up, easily the best quality audio we've heard from a smartphone."
The One M8's Boomsound speakers - residing above and below the screen when held in portrait mode - are another stand-out element. Last year's edition featured the same tech, but HTC has incorporated larger speakers this time around to make the listening experience even more appealing. The audio generated by the phone has to be heard to be believed, and you'll have a genuinely hard time going back to any other mobile brand afterwards if this is an important component of a handset for you. The rich and bassy sound replication is fantastic, and while the inclusion of this tech has unquestionably contributed to the large size of the handset, it's a trade-off that most won't begrudge making when the results are this impressive.
There's been a recent trend for Android handset makers to experiment with alternative ways of locking and unlocking phones and HTC has obviously been taking note as it has included a wide array of 'Motion Launch' gestures to activate the device from a sleeping state. As was the case with the LG G2, double-tapping the screen locks and unlocks the handset, while other gestures - such as swiping in a particular direction across the screen - wake the One M8 in various modes, allowing you to avoid the (admittedly slight) inconvenience of having to stretch your digit for that unlock button on the top edge of the device. It's an interesting feature, but it's maddeningly inconsistent - swipes and taps are often ignored by the phone and as a result it's hard to rely on completely.
OS-wise, the M8 uses Android 4.4 with HTC's Sense UI laid over the top. One of the oldest custom Android skins, Sense continues to mature and this latest edition is more of a gradual iteration than a full-scale redesign, despite HTC's claims that it has rebuilt it from the ground up. Visually, it's a closer match to stock Android than Samsung's colourful and often garish TouchWiz UI. Aggregation tool Blinkfeed makes a return, and this time allows you to add your own feeds to the mix instead of having to rely solely on HTC's supplied options. Just as My Magazine replaced Google Now on the Galaxy S5, Blinkfeed sits to the left of your primary home screen, flagrantly ignoring Google's desired way of doing things. Google Now - which is fast becoming one of the most useful elements of the operating system - is still accessible by long-pressing the Home button, but it's a real shame you can't put it where it deserves to be, especially when you consider that you can disable Blinkfeed entirely if you so wish.
"Last year's HTC One was slightly slower than its Galaxy S4 competitor - something HTC has clearly sought to address with its successor."
| | HTC One M8 | Galaxy S5 | Galaxy S4 | HTC One | Nexus 5 | Moto G |
| --- | --- | --- | --- | --- | --- | --- |
| Quadrant | 24280 | 24856 | 12346 | 12488 | 8910 | 8871 |
| AnTuTu | 33342 | 36749 | 23578 | 24374 | 22870 | 16455 |
| Geekbench 3 Multicore | 2852 | 2949 | 2190 | 1883 | 2548 | 1084 |
| GFXBench 3.0 T-Rex HD | 29.9 fps (onscreen), 28.4 fps (offscreen) | 27.1 fps (onscreen), 27.4 fps (offscreen) | 15 fps (onscreen), 15 fps (offscreen) | 13 fps (onscreen), 15 fps (offscreen) | 24 fps (onscreen), 23 fps (offscreen) | 11 fps (onscreen), 5.6 fps (offscreen) |
| 3D Mark Ice Storm Unlimited | 20651 | 18524 | 10382 | 10602 | 16514 | 4430 |
At the heart of the One M8 is Qualcomm's quad-core Snapdragon 801 chipset. Clocked at 2.3GHz, it's actually a tiny bit slower than the one seen in the S5, but it's not that massive a difference. In fact, benchmarks suggest that this generation of phones - including the S5 and Sony's Xperia Z2, all of which use the 801 - aren't giving users the leap they traditionally expect from new hardware. Many of 2013's best handsets used the Snapdragon 800, which the 801 iterates on with a refined fabrication process and generally higher clocks.
Like the Galaxy S5, the One M8 is an adequate gaming platform, but is held back by the fact that many games aren't optimised to take advantage of the Snapdragon 801 chipset. Just as Real Racing 3 and Ridge Racer Slipstream struggled to maintain solid frame-rates on Samsung's flagship, they experience similar woes here. This issue doesn't impact every game - Frontline Commando 2 runs superbly, for example - and when it does appear it's not severe enough to totally ruin your enjoyment, but after you've unloaded around £500 on a cutting-edge handset, it's somewhat frustrating to be presented with such patchy performance.
The news that the HTC One would use a 4 megapixel 'Ultrapixel' camera caused a few furrowed brows in 2013, but the snapper clearly found some fans because it's back in the M8. However, this time around it is accompanied by a second sensor - hence the 'Duo Camera' branding - that collects depth data whenever you take a shot. The idea is that you can utilise this data when you edit the photo later on, allowing for bokeh-style focus effects - such as de-focusing part of the image to accentuate objects that appear in the foreground.
"The 'Duo' camera can produce some nice depth of field effects, but all too often the tech doesn't seem to hand in the quality and consistency in results we would want."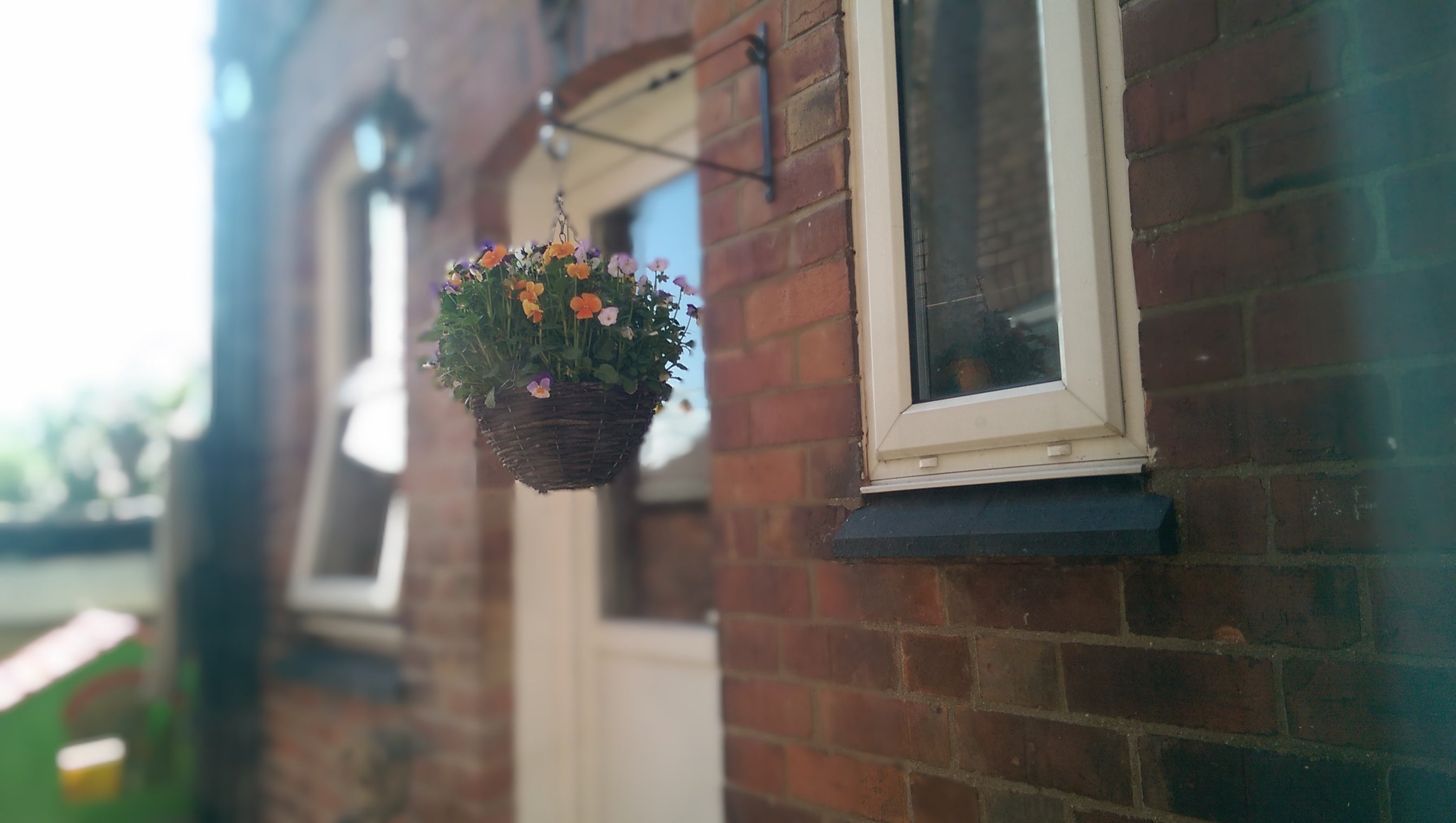 It's clearly a popular feature - Google recently added a similar element to the core Android camera application - and if you get the shot just right, it looks very impressive. The issue is that the two cameras on the M8 are totally different beasts, and this leads to discrepancies in many images. The secondary sensor is 2.1-megapixel and while it doesn't contribute any imaging detail to the final image - it's used purely for depth analysis - the fact that it doesn't have identical specs to the main Ultrapixel camera clearly causes headaches. In some shots, seemingly random elements will be out of focus, while others remain perfectly clear. It's an interesting idea and not bad for a first attempt, but it's not something you'll use more than a few times.
One of the big advantages of the Snapdragon 801 is that it's less taxing when it comes to power, which means that the M8 enjoys better stamina than its predecessor. This is also due in part to the inclusion of a larger capacity 2,600mAh cell - an improvement over the 2,300mAh example used in the original One. The M8 still trails its two big rivals - the Galaxy S5 and Xperia Z2 - when it comes to battery capacity, but you can still comfortably get a day of use out of the phone before it needs charging. It's possible to extend this into a second day if you use the built-in power saving options; these allow you to throttle various functions to prolong battery life, and while it seems a bit odd to consciously limit the power of a cutting-edge handset, it's an invaluable tool when you're away from home for a couple of days and don't mind cutting back on power to ensure your phone stays the distance.
All-metal phone bodies can create call quality issues - just ask Apple - and given that the M8 uses more metal than the original One, you'd be forgiven for expecting similar problems here. Thankfully, we didn't notice any problems with either the signal or the overall quality of calls; the thin lines of plastic seen on the rear of the phone allow the antennas to function perfectly. When you make a phone call the uppermost Boomsound speaker is employed to relay audio, a task it is more than equal to - no surprise when you consider the kind of noise it is capable of generating.
"Gaming performance should be strong, but the overall consistency in performance in top-end 3D games is lacking - as it is on the Galaxy S5."
HTC One M8: the Digital Foundry verdict
Following the HTC One was never going to be an easy venture, but the M8 manages to improve over its forerunner in every regard. While some may be disappointed that HTC stuck with a near-identical design, we expect just as many will be pleased that the iconic shape has been retained - this is without a doubt one of the best-looking Android phones ever made, comfortably eclipsing the all-plastic Galaxy S5 when it comes to pure aesthetics and desirability.
Elsewhere, similar to the latest Samsung flagship, enhancements are incremental rather than dramatic; the new version of Sense makes slight improvements, and the Duo Camera - while interesting in concept - doesn't really add all that much to the phone's photographic appeal. It's also hard to shake the feeling that in purely technological terms, the jump made between hardware generations is becoming less pronounced. The days when phones made the leap into dual and quad-core chips have long since past, and instead we're seeing devices that focus on tweaked chips and higher clock speeds. We really like this phone, but last year's model still holds up as a truly excellent piece of tech.
Despite this, the HTC One M8 remains a fantastic slab of tech, and arguably the best Android phone we've seen so far this year - but it also serves to remind us just how good last year's One was too. HTC may have been asleep at the wheel in recent years, but few can argue that its latest flagship phone ticks all the right boxes; a great design, excellent software and enough power to keep the vast majority of users perfectly content. The only Android device that can realistically better this is 2015's Nexus, but for now, if you're looking to join Google's mobile party, this would be our preferred device.
Will you support the Digital Foundry team?
Digital Foundry specialises in technical analysis of gaming hardware and software, using state-of-the-art capture systems and bespoke software to show you how well games and hardware run, visualising precisely what they're capable of. In order to show you what 4K gaming actually looks like we needed to build our own platform to supply high quality 4K video for offline viewing. So we did.
Our videos are multi-gigabyte files and we've chosen a high quality provider to ensure fast downloads. However, that bandwidth isn't free and so we charge a small monthly subscription fee of £4.50. We think it's a small price to pay for unlimited access to top-tier quality encodes of our content. Thank you.
Support Digital Foundry