HTC One review
The One and only? Digital Foundry vs. HTC's Galaxy S4 challenger.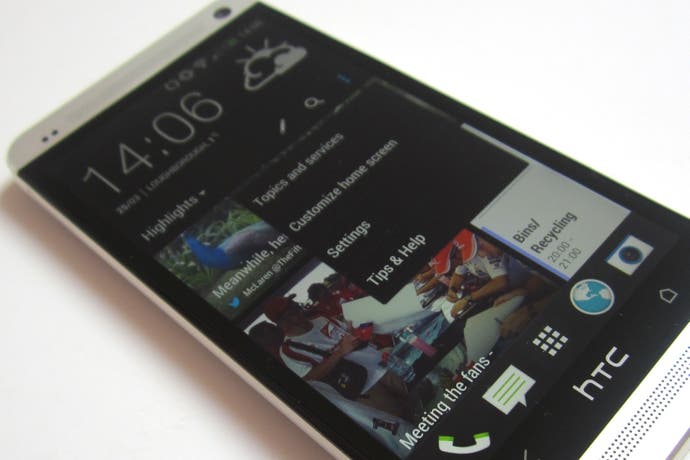 Like a punch-drunk boxer struggling to get back on his feet, HTC's fortunes have been pretty dire since Samsung launched the Galaxy S2. HTC had previously been the poster child of the Android scene, working with Google to produce such defining handsets as the Dream and Nexus One, but it had nothing in its arsenal capable of challenging Samsung's world-beating device. Since then, the company's fall from grace has been difficult to watch, with 2011's ill-fated acquisition of Beats Audio and the failure of the HTC Flyer tablet causing its position in the market to tumble. Last year's well-designed but commercially lacking HTC One X couldn't stem the tide either, and the Taiwanese firm has recently announced that its 2012 Q4 profits are down 91 per cent year-on-year.
Clearly, something dramatic is required to pull HTC out of the doldrums, and the company is hoping that it will be the HTC One. Yes, that's a confusing moniker - especially when you consider that we've already had a multitude of phones which bear the "One" name - but it's apt. This is unquestionably "the one" and HTC's biggest throw of the dice in 2013; it's the company's leading product for the year and the timing of its launch - just before its rival - the Samsung Galaxy S4 - hits the marketplace cannot be considered a coincidence. HTC is laying down all of its chips on this phone, making it a gamble it can ill afford to lose.
For the most part, the HTC One would appear to repay its manufacturer's confidence. It's an exceptionally well-constructed piece of technology, bringing together brushed metal with Corning's super-tough Gorilla Glass 2 and just the smallest hint of plastic. HTC's designers have turned their back on the rounded, almost organic shape of the One X (and the Samsung Galaxy S4, it should be noted) and have instead created a stark yet attractive industrial look which practically begs to be picked up and interacted with.
Available in silver and black, the former option is the most visually pleasing - not to mention the more robust, as we've been hearing reports that the paint on the black model chips off easily, leaving unsightly scratches. It's not a small phone - the 4.7-inch screen ensures that - and at 143 grams it's not the lightest device you'll put in your trouser pocket this year either. Even so, the HTC One feels solid and dependable, and is likely to survive an accidental drop much better than the glass-clad Nexus 4 and the plastic-covered Samsung Galaxy S3.
The phone's display is another element sure to garner positive reactions. Colour replication and contrast are both excellent, and the image remains bold no matter how you hold the phone thanks to some solid viewing angles. With a full HD resolution of 1920x1080, it offers a pixel density of 469ppi - comfortably trouncing the iPhone 5's retina screen, which only musters 326ppi. This willy-waving will doubtless delight Android devotees, but in actual fact all those additional pixels mean little in reality; both screens are so pin-sharp that it's impossible to spot any jaggy edges in most scenarios. Although display dimensions are on the up, it would appear that we've reached a ceiling when it comes to pixel density. The HTC One's display might have the numerical advantage on paper, but it doesn't yield as much of a real-world benefit as the numbers suggest - and the extra pixels put added pressure on the phone's internal architecture, especially evident in gaming.
Not that the HTC One's processor shows any signs of breaking into a sweat, of course. Qualcomm's quad-core Snapdragon 600 processor is doing the legwork, clocked at 1.7GHz with 2GB of RAM providing support. Performance is predictably impressive, with no stuttering or pauses between actions. Benchmark tests put the HTC One ahead of the current pack, but we'd imagine that lead will be wiped out once the Samsung Galaxy S4 finally makes its way into the hands of consumers worldwide. That particular handset comes in two variations depending on the market: the version boasting the Exynos Octa chipset should comfortably trounce the One, while the US/UK edition features the same processor as HTC's effort, but runs at a higher clock speed.
"Specs reveal market-leading performance but driving so many pixels brings down frame-rates compared to the Nexus 4."
| | HTC One | HTC One X | Nexus 4 | Galaxy Note 2 |
| --- | --- | --- | --- | --- |
| Quadrant Standard | 12488 | 4870 | 4906 | 5765 |
| AnTuTu Benchmark | 24374 | 11065 | 10580 | 13305 |
| GLBenchmark 2.5.1 Egypt On-Screen (Device Native Res) | 31FPS | 21.7FPS | 39FPS | 18FPS |
| GLBenchmark 2.5.1 Egypt Off-Screen (1080p) | 34FPS | 14FPS | 31FPS | 17FPS |
The raw power on tap makes the HTC One a formidable platform for gaming. Graphically intense 3D titles pose little problem for the phone, and that high resolution display gives titles like Dead Trigger and Real Racing 3 a new level of vibrancy. Games running at native resolution may suffer a performance hit compared to the Nexus 4 though. As the GLBenchmark scores reveal, GPU scores are similar between the two devices, but the HTC One has over twice the resolution to service. Other features are genuinely impressive though: the front-facing stereo speakers, utilising HTC's new BoomSound audio tech, produce bold and punchy sound, giving a real edge to gaming and movie playback.
Externally, HTC has made some significant changes with this phone, but it's refreshingly different in terms of software too. HTC Sense - the company's custom user interface skin - has been overhauled and improved. Sense was a big deal back in the early days of Android, but in recent years has become somewhat bloated; the cartoon-like icons and extensive changes from the "stock" Android UI no doubt caused many potential buyers to flock to HTC's rivals. Sense 5 has learned from these mistakes. It's as close to stock as it's ever been, and the innovative BlinkFeed service - which calls to mind Windows Phone's Metro UI and the popular iOS and Android Flipboard application - completely changes the way you interact with your phone.
BlinkFeed allows you to pull in web feeds, Facebook posts and tweets, and puts them front and center on your home screen. BlinkFeed is the first thing you see when you unlock the phone, which can take some getting used to if you're a seasoned Android user. The HTC One only comes with one additional home screen out of the box, although it's possible to add more and change your default home screen if you'd rather not use BlinkFeed - unfortunately, there's no way of disabling it if it's not your cup of tea.
"HTC's custom skin - Sense - is very close to the stock Android OS, with some surprisingly cool modifications."
Much has been made of the HTC One's "ultrapixel" camera; instead of trying to best the Xperia Z's 13.1-megapixel sensor, HTC has opted for a 4-megapixel variant. The key difference here - according to HTC - is that the ultrapixel sensor lets in three times as much light as a traditional mobile camera lens, allowing for better performance in darker environments and generally superior image quality. This boast is partly true; the HTC One is able to capture photos in dimly-lit locations with little difficulty. Another obvious advantage is that because the megapixel count is lower, shots are faster to process and have smaller file sizes - which streamlines the whole process of sharing them on social networks and the like.
Add to this the much-hyped HTC "Zoe" shooting mode - where the camera shoots video and stills as one, allowing you to cycle through the resultant clip to find the best image - as well as the usual raft of alternative shooting modes and filters and you've got a phone which is clearly intended to appease photography lovers. Even so, it's not entirely perfect; those 4-megapixel shots don't hold up too well when you zoom in close, and compared to practically any other leading smartphone on the market right now, the One's pictures are decidedly lacking in comparison. Being able to shoot in almost any light is something we could really get used to, but the photos the phone produces are often disappointing.
"The HTC One's camera has superb low-light performance, but photo detail is compromised compared to other smartphones."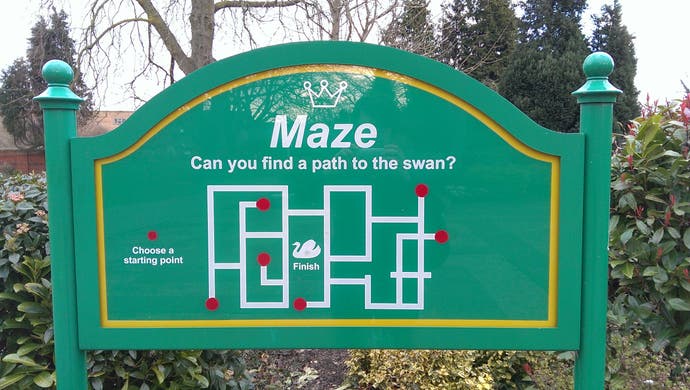 Battery life is another negative element to contend with. The HTC One's 2300mAh power cell struggles to cope with the demands of that massive screen and hungry processor and as a result it's almost impossible to get an entire day of usage out of a single charge. HTC is clearly aware of this issue and has included a power saving mode which allows you to take steps to prolong the phone's stamina - such as disabling data connectivity when the screen is off, or limit CPU usage - but these choices are too extreme in many cases, leaving you with a device with drastically curtailed functionality, all for a few extra minutes of battery life.
HTC One: the Digital Foundry verdict
HTC has a lot riding on the success of the One, and has pulled out all the stops to produce a top-tier handset capable of challenging the best the smartphone world has to offer. The brushed metal casing delivers a premium feel and the super-sharp full HD screen is one of the best we've seen on an Android device so far. To cap it all off, the quad-core CPU grants the HTC One the power required to run the latest games and tackle applications without issue. Even HTC's Sense UI - viewed in the past as a bloated and sluggish beast - has been refined and improved to create something genuinely useful.
"The HTC One is a premium product with exceptional power, but battery life is average."
There are drawbacks to consider though: battery life is average at best, and the lack of Android 4.2 (it ships with 4.1.1, but an updated is promised) means that the phone is behind the curve when it comes to software updates. However, we can't help but feel that these issues won't be the reason that most potential buyers will keep their wallets firmly in their pockets - the impending launch of the Galaxy S4 is likely to have a more significant impact on the fortunes of the HTC One, and we can well imagine that many prospective buyers will put off a potential purchase to see if the new Samsung device offers a tangible improvement. At the time of writing, the HTC One is unquestionably one of the best smartphones money can buy and a sterling effort by the former king of the Android world, but you might want to consider the cheaper Nexus 4 and the aforementioned Samsung handset before pledging your allegiance to HTC's banner.