Darksiders dev's Battle Chasers: Nightwar gets a release date
As do other THQ Nordic RPGs Elex and SpellForce 3.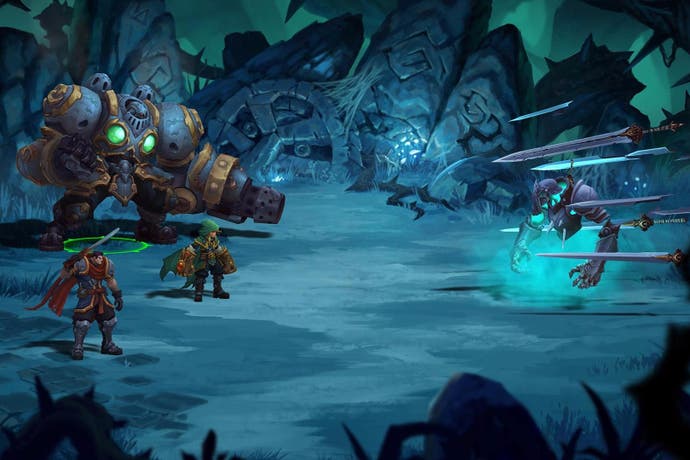 Battle Chasers: Nightwar, the turn-based RPG made by several former Darksiders developers - including comic book artist Joe Madureira - at their new studio Airship Syndicate, is now slated for a 3rd October release on Switch, PS4, Xbox One, and PC.
The game is based on Joe Madureira's acclaimed comic series, Battle Chasers, and it raised a respectable $856,354 on Kickstarter in the summer of 2015.
Publisher THQ Nordic has two other RPGS on the docket as well, with newly announced release dates.
Elex, the fantasy RPG by Gothic and Risen developer Piranha Bytes, is now slated for a 17th October release on PS4, Xbox One and PC.
Rounding out THQ's catalogue for the year is RTS / RPG hybrid SpellForce 3, which will launch exclusively on PC 7th December.
It's been over a decade since SpellForce 2, which we recommended back in 2006, though this latest entry is being developed by Nordic's new in-house studio, Grimlore Games GmbH, which is made up of former staffers from Coreplay, developer of Jagged Alliance: Back in Action and Ion Assault.
All three games are currently available for pre-order on Steam.