Ex-Darksiders developers take to Kickstarter for JRPG Battle Chasers: Nightwar
It's Joe Mad, bro.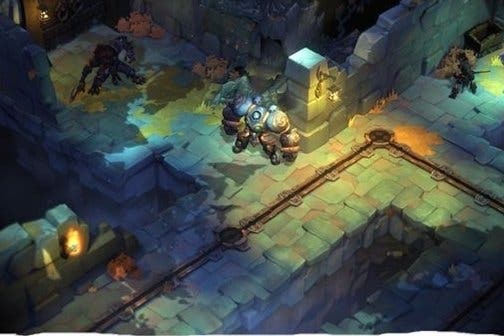 Former developers of Darksiders have launched a $500,000 Kickstarter for a JRPG-style game.
Battle Chasers: Nightwar is from Airship Syndicate, a new indie studio created by comic book artist Joe Madureira and founder members of Darksiders maker Vigil Games.
Nightwar is based on Madureira's fantasy comic book series, Battle Chasers, and features JRPG-style combat with procedurally-generated dungeons. Key story moments will be depicted in traditional 2D animation.
It's planned for PC with an estimated delivery date of December 2016. PlayStation 4 and Xbox One versions are stretch goals. The pitch video, below, shows off a decent chunk of gameplay footage.