Dark Souls - Crossbreed Priscilla boss strategy
How to tackle Crossbreed Priscilla in Dark Souls.
Crossbreed Priscilla boss strategy
Priscilla is a completely optional boss, if you go past her, you will head back to Anor Londo. However, if you want to fight her, you will be able to do so with relative ease, especially if you've left it so that you have a fully-upgraded weapon.
Be sure to understand that fighting Priscilla will make her aggro, so you only ever get the one option to walk past and leave her unharmed.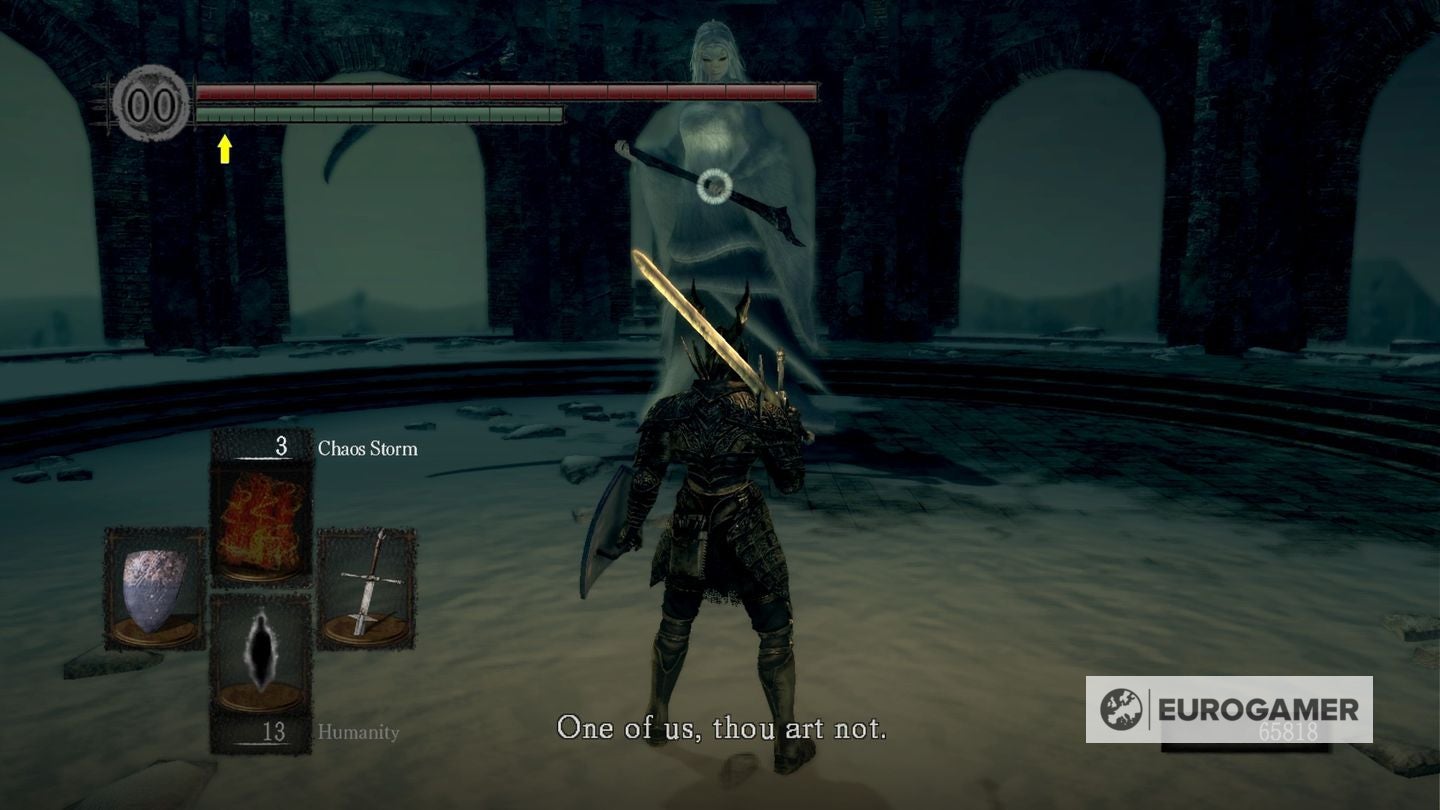 If you choose to fight Priscilla, you will first be presented with her signature attack- invisibility. This will make her hard to track and lock-on to, but if you follow her footsteps into the grass, you should be able to follow her movements and defend. To get her out of invisibility, you will need to stagger this boss, which is fairly easy as long as you keep up the damage when you find an opening or track her appropriately. This is especially easy if you are carrying a heavy weapon.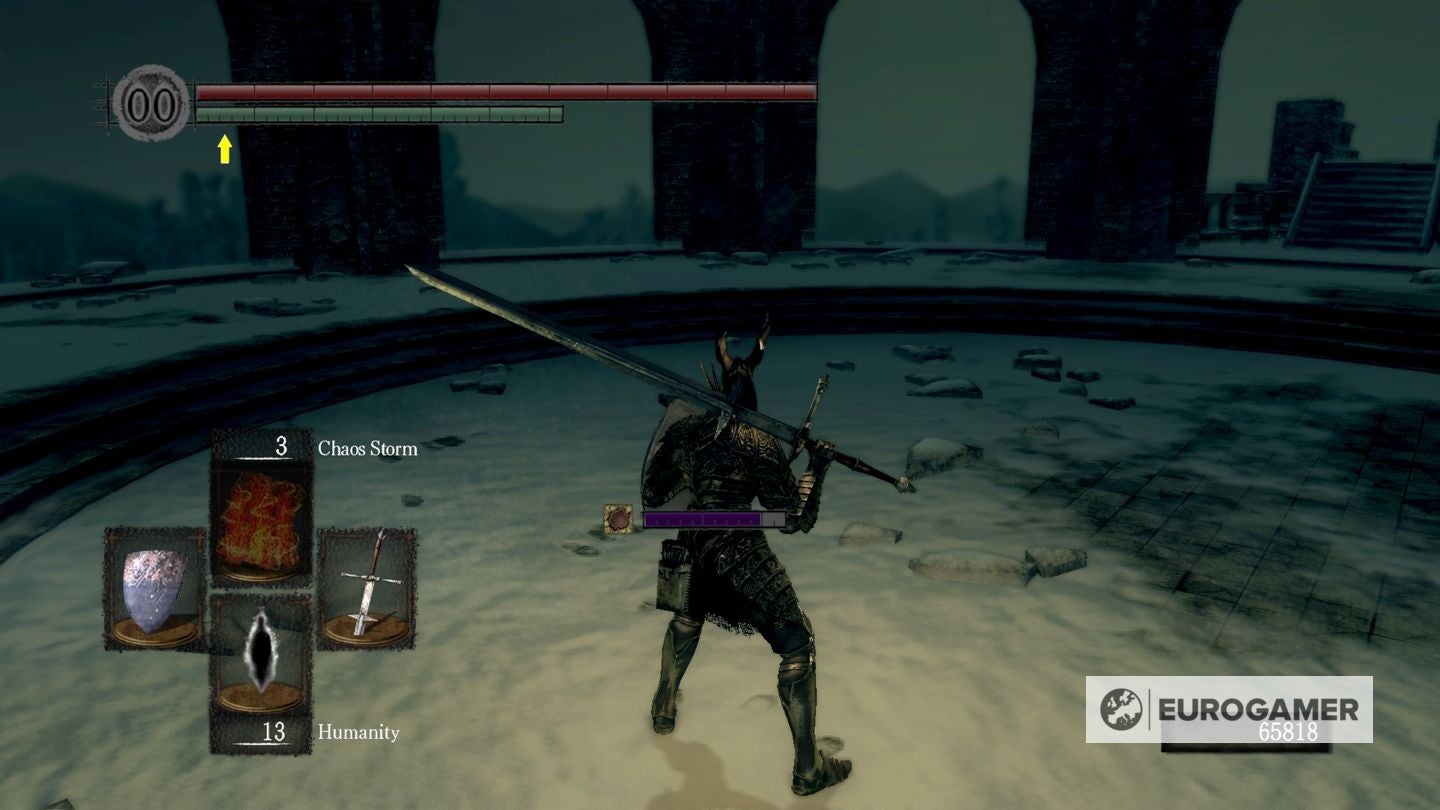 Priscilla has sweeping Scythe attacks that can cause bleed damage, even if you are defending. Be sure to keep an eye on this gauge while fighting her, as Bleed damage can be devastating and kill you if you are not fully healed and prepared for it. The Scythe swing can be followed up by a few more, but do be careful of the immense bleed damage. In addition to this, Priscilla only has one other move, which is a blizzard attack, which is very easy to dodge.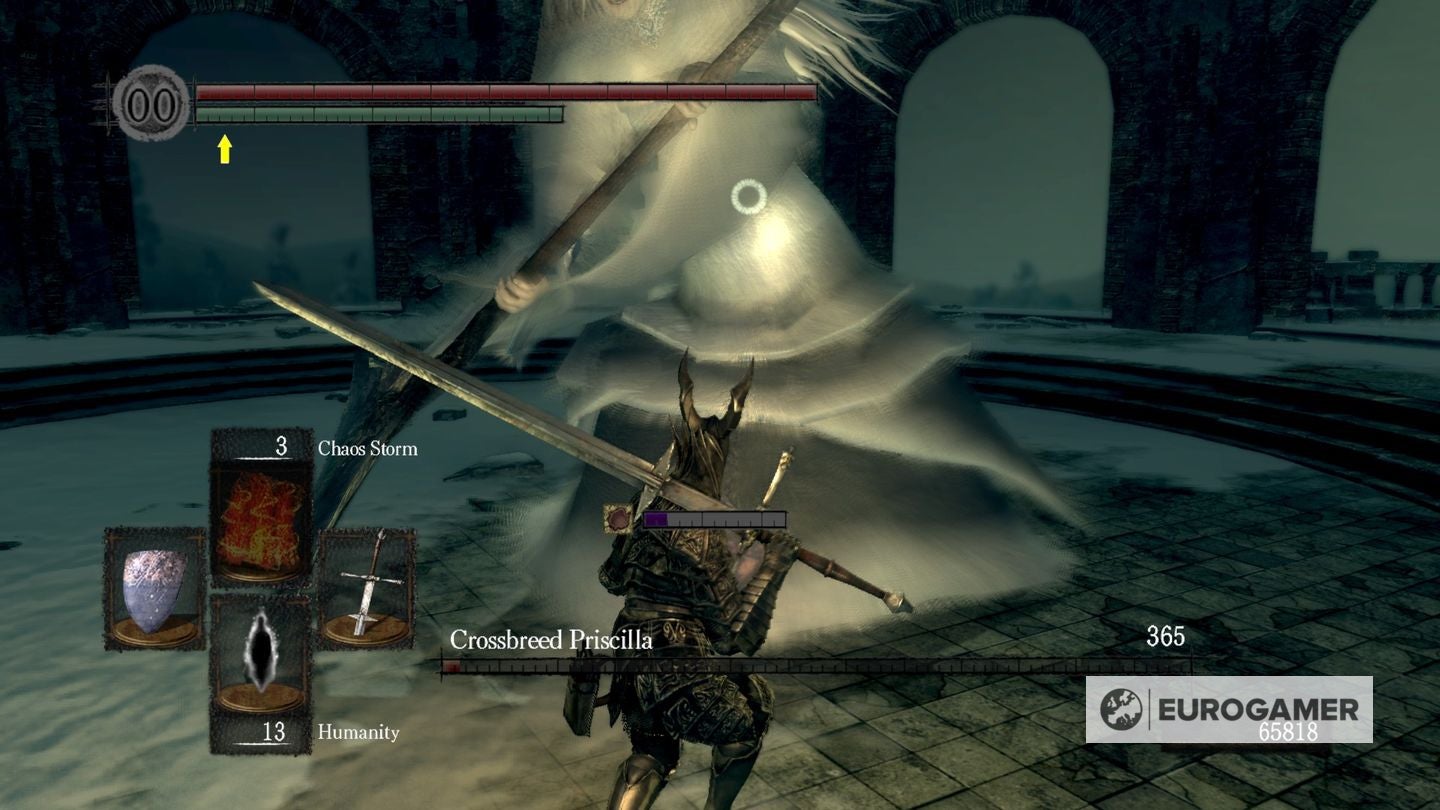 This is a very simple boss fight, and if you are attacking her while she is invisible, you will actually be dealing a fair amount of damage until she staggers, revealing her health bar once more. Here, you will be able to just wail on her.
Beware of another hazard whilst fighting this boss- the arena. You can easily guard aswipe of the scythe and be knocked forwards or backwards if you are defending while Priscilla is invisible. This can knock you off of the boss arena and to your doom if you're not careful, always be tracking her footsteps, so you know where to defend.
---
If you're looking for more help, our Dark Souls walkthrough and guide can help with all other areas of the game, including the dreaded Taurus Demon, Capra Demon, Ornstein and Smough bosses. Meanwhile, we have explainers on how to access DLC Artorias of the Abyss, the best gift and best class in Dark Souls, Dark Souls' best weapons, Dark Souls Covenants, Dark Souls Estus Flasks locations, Dark Souls Titanite Slab locations and NPC quests including Lautrec of Carim.
---
Additionally, if you want to heal for some respite, be sure that you run to the opposite side of the arena that Priscilla is on, as the range of her scythe can be pretty huge.
If you want something extra, attack Priscilla's tail to get Priscilla's Dagger. Other than that, Priscilla is an incredibly easy boss fight, and shouldn't give you too much trouble, so long as you have upgraded your weapons enough to take her on.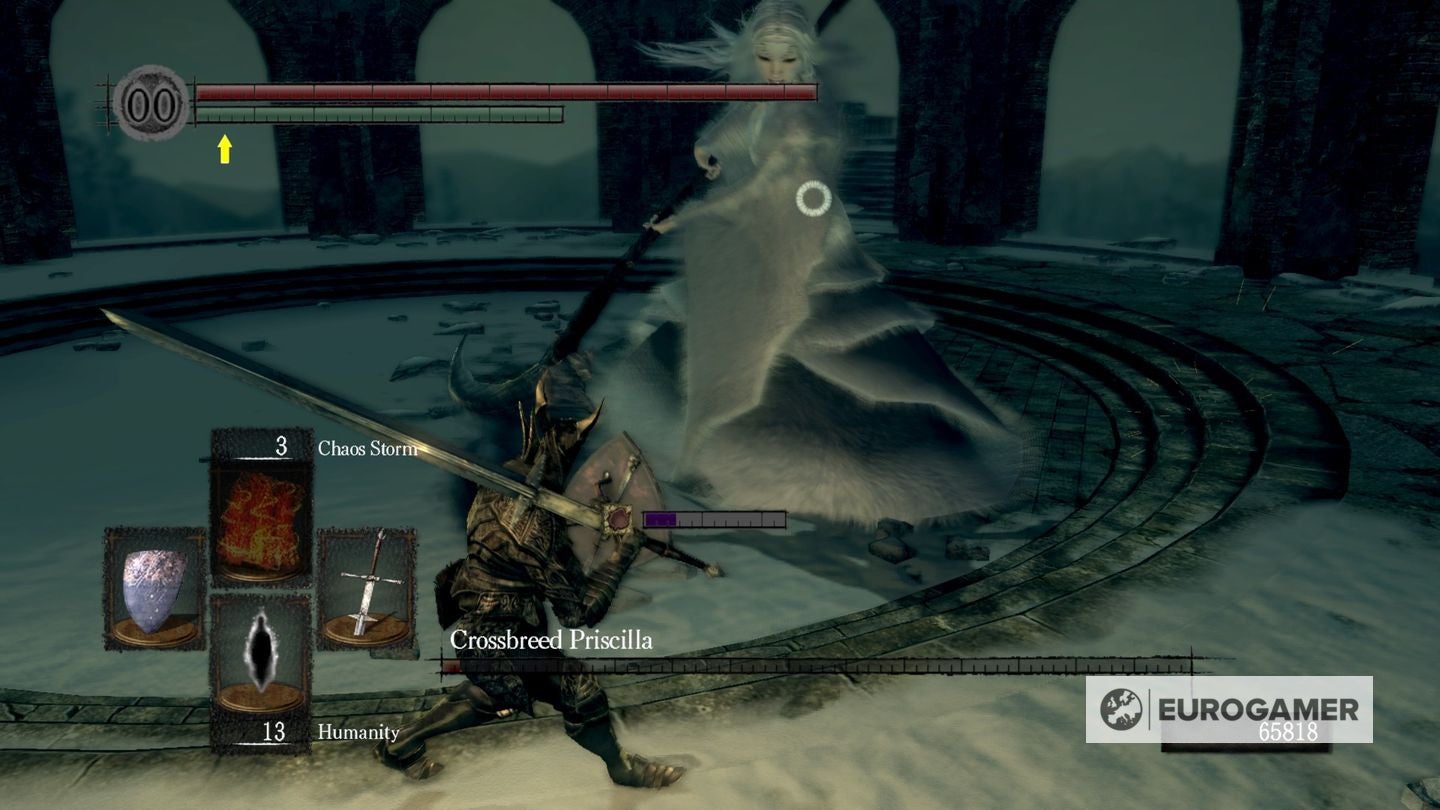 After defeating Priscilla, you will want to go towards the opening and wait for a cutscene, where you will be transported back to Anor Londo. Beware though, if you rested at a bonfire on your trip, you will be teleported back and have to face those pesky painting guardians after the boss fight.