Cyberpunk 2077 hits 1m daily players
UPDATE: CD Projekt announces 20m sales milestone.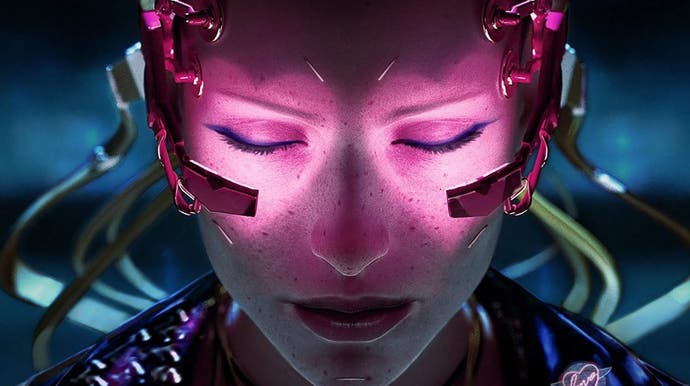 UPDATE 28/9/22: Cyberpunk 2077's revival continues today, with the announcement from developer CD Projekt Red that the game had now sold over 20m copies.
Cyberpunk 2077 initially shifted 13m copies when it arrived for PC, PlayStation 4 and Xbox One in December 2020, but interest in the game dropped precipitously as word of its technical issues spread. Initial analyst estimates had put its first-year sales around the 30m mark, though these were then revised down.
Our last sales update for the game came in April this year, when it passed 18m copies after 16 months.
Still, interest in Cyberpunk 2077 is now back on the rise - thanks in no small part to the launch of its Netflix anime spin-off Edgerunners. There's more on all that below.
Over 20 million cyberpunks have been roaming the streets of Night City – partying with Jackie and getting to know Johnny, driving around with Panam and diving with Judy, hanging out with River and listening to Kerry's songs.

Thank you and we hope to see you all in the Afterlife! pic.twitter.com/ifFLhg6npO

— Cyberpunk 2077 (@CyberpunkGame) September 28, 2022
---
ORIGINAL STORY 22/9/22: So far this week, Cyberpunk 2077 has had 1 million players in-game each day.
CD Projekt Red revealed the figure on Twitter, thanking new and returning players for spending time playing the game.
The announcement comes after a steady increase in player count for Cyberpunk 2077. Previously, numbers for the game on Steam were on the rise, making it one of Steam's top single-player games.
Each day of this week Night City has been visited by 1 million players, both new and returning.
We wanted to use this opportunity to thank you for being with us and playing the game. Thanks, Chooms! 💛 pic.twitter.com/zqggblztF8

— Cyberpunk 2077 (@CyberpunkGame) September 21, 2022
Yesterday, the number of concurrent players peaked at 86,000 according to SteamDB, more than double the 37,000 reported last week.
The surge in players has been attributed to the recent Edgerunners update and Netflix anime of the same name, the latter of which is being received well by both critics and fans alike.
Although Cyberpunk 2077 is seeing its highest player counts since launch, CD Projekt Red still has a lot of work to do if it wants match the figures the game saw on release. The number currently being celebrated, 1 million players across all platforms, is the same number that was recorded on Steam alone on release day.
The upcoming expansion Phantom Liberty, which will see Keanu Reeves reprising his role as Johnny Silverhand, will continue V's story and could tempt more players to return to the game.