This 128GB Nintendo Switch SD card is now only £18
A big boost to your Switch storage for cheap.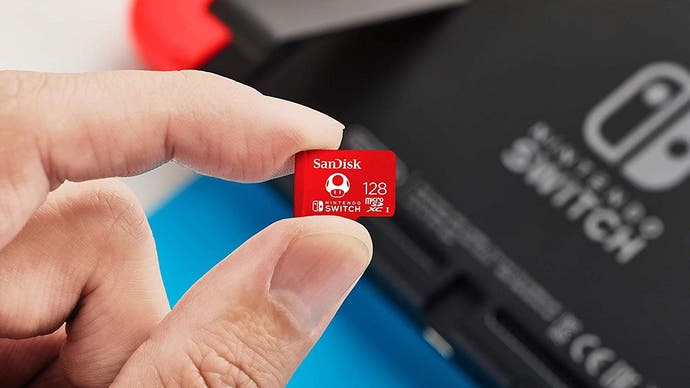 If this week's Indie World sale on the eShop had you downloading a handful of new games then you might find yourself short of storage space and in need of a Nintendo Switch SD card.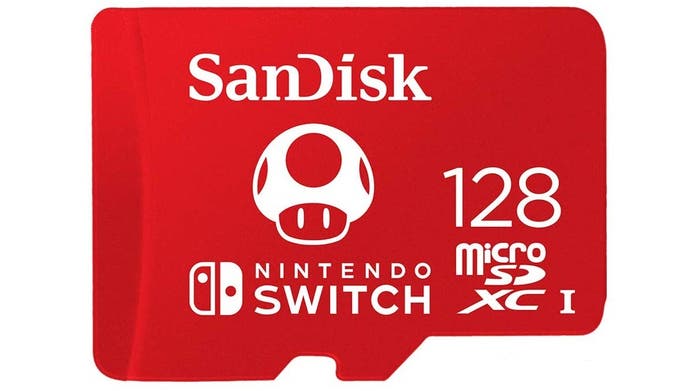 Well, would you look at that, as part of the Amazon Gaming Week promotion, you can grab a 128GB SanDisk microSD card for Nintendo Switch for only £17.99.
Usually, I'd be scaring you off picking up this specific SD card for your Nintendo Switch as it's often inexplicably more expensive than an unbranded version that'll do exactly the same job. However, it's actually a decent deal at this price.
On the other hand, the 256GB card for £44.99 is absolutely not a great offer. The version without a fancy but ultimately useless Nintendo design has been less than £30 in the past. Definitely don't waste your money there. Either get this 128GB version or hold out for a cheaper 256GB card - no doubt it'll be in the sale rotation again soon.
In any case, you'll find that a Nintendo Switch SD card becomes an essential purchase after you've got a handful of games installed on the console. With just 32GB of internal memory, that space gets eaten up extremely quickly by just a handful of games - especially if you're playing a lot of the larger major releases. The install size of Breath of the Wild, for example, is over 13GB.
This isn't the only excellent gaming offer up for grabs at Amazon today. Digital Foundry has picked out all the other top Amazon Gaming Week deals for you to peruse, including extra storage for other consoles, a best ever Xbox One X deal and loads of other discounted gaming peripherals.