It's the final day of Amazon's Gaming Week deals
Updated as of Sunday.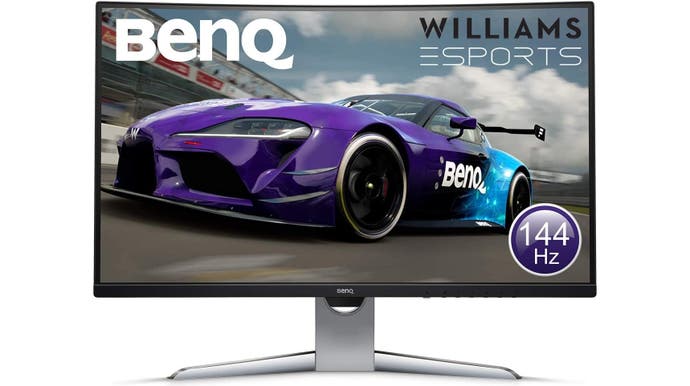 Update (Sunday): We've updated this post with all the deals still available on the last day of Amazon's Gaming Week. Original article continues below:
Amazon's gaming week sale continues on today with some rather good deals on PC gaming gear and Switch bundles, including a massive 32-inch 1440p 144Hz model going for (relative) peanuts and a ton of accessories from the likes of Razer and Logitech.
Check out the full sale here, or scroll on for the highlights we've discovered so far!
£20 off Nintendo Switch and Switch Lite bundles
If you've been looking to pick up a Switch, you can buy the full-fat Switch with the latest Paper Mario game for £310 right now, a savings of about £10 over the regular bundle price.
If you'd prefer a Switch Lite, you can pick up the pint-sized portable for £230, including three games: Sports Party, Rayman Legends and Monopoly.
There are actually a whole bunch more bundles for various games, both with or without the Switch itself, so take a look at the full range right here.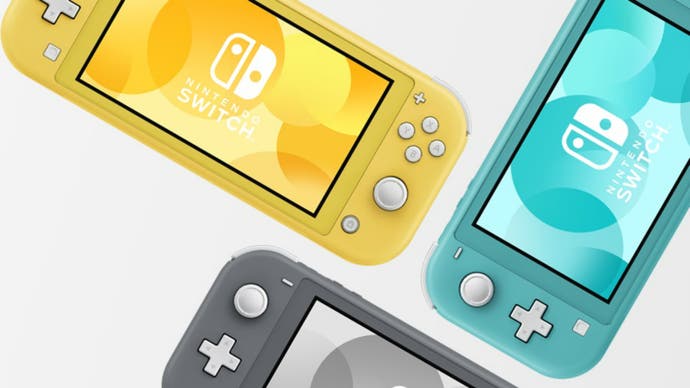 Up to 25 per cent off Razer peripherals
There are a good selection of Razer headsets and mice as part of today's festivities, including two models that we rate very highly indeed. The Razer Viper Ultimate is my personal mouse of choice, thanks to its wireless connection, optical switches and light weight. It's been reduced from a launch price of £170 to £104, so be sure to pick this one up if you want to try what I believe is one of the best ultra-light mice on the market.
There are a bunch of headsets here too. I'm fond of the Kraken, Razer's best-known headset which appears here in three colours, but the one I'll recommend is the Razer Nari. This one comes with incredibly thick ear cups and giant drivers that provide a ton of bass response, making for a uniquely immersive experience that's great for playing games. The Nari has been reduced from £150 to £100 today, a pretty great deal.
There are a ton more models included, so take a look at the full range if you're interested.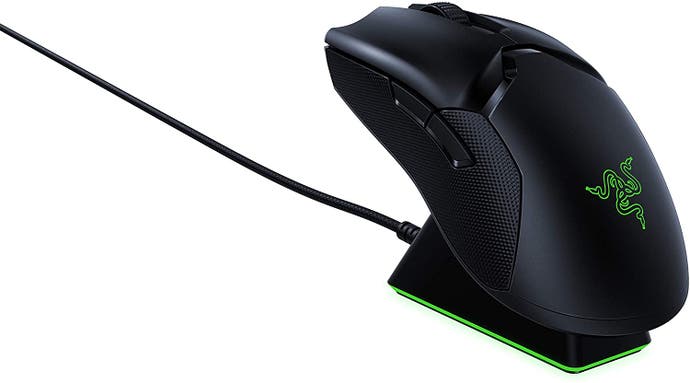 Heavy discounts on Logitech mice, keyboards and headsets
There are a ton of other Logitech mice, headsets and keyboards on sale today, so check out the full selection here.
We particularly recommend the G305 Lightspeed Wireless Mouse at £35, the G935 Wireless Gaming Headset at £104 and the G910 Orion Spectrum Mechanical Keyboard at £110.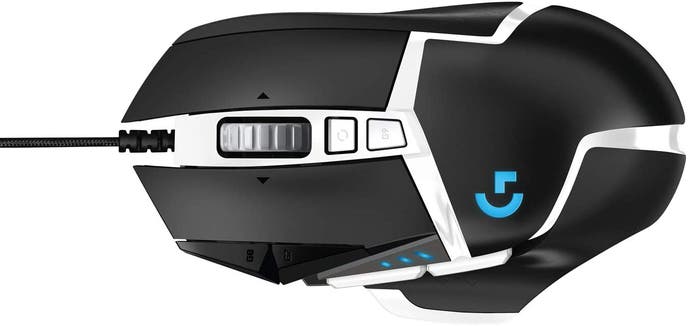 BenQ EX3203R curved 1440p 144Hz gaming monitor for £365
£365 is an incredibly good price for a well-equipped 32-inch gaming monitor for PC or next-gen consoles, with a 2560x1440 resolution, 144Hz refresh rate, FreeSync and a subtle 1800R curve. The VA panel delivers excellent contrast (3000:1) and good colour reproduction, while the curve means that its limited viewing angles aren't likely to be noticed. There's even USB-C connectivity, so you can connect and charge your laptop, tablet or Android smartphone using a single cable. BenQ make some of the best monitors in the world, so expect this one to sell out quickly.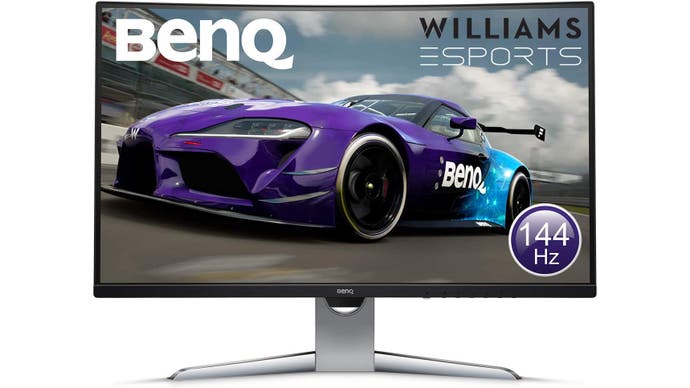 Up to 25 per cent off desktop and laptop RAM from Crucial
There's a good selection of Crucial RAM in the gaming week sale too, from a high capacity 64GB kit at £242 to our current recommendation for new PCs, a 16GB 3600MHz CL16 kit for only £79. (If you prefer shiny RGB RAM, HyperX are also selling a 16GB 3200MHz kit for £80.) You can see the full range of RAM deals here.

Up to 20 per cent off SanDisk memory cards and NVMe SSDs
Memory cards are always a popular choice, and there are three discounted in today's sale: a Nintendo Switch model (128GB for £18), a high-spec 128GB U3 model for £22 or a similarly high-spec 256GB U3 model for £49. You can also find a selection of NVMe SSDs from SanDisk, which offer up to six times faster speeds than is possible from the older 2.5-inch SATA form factor. Take a look at the selection here; we'd recommend the 1TB drive as it offers the best value but all are good choices.

Up to 15 per cent off WD external hard drives, SSDs and NVMe SSDs
WD are also getting in on the gaming week sale, with basically all of their major storage options discounted in this massive page. We recommend the SN750 NVMe SSD if you want the highest speeds, while the WD Blue drives are a better value. The WD Black Game Drives are also a tantalising prospect, with the P10 offering a ton of portable storage for a low price and the P50 coming in smaller sizes but boasting faster speeds. If you have any questions, let me know in the comments and I'll provide a custom recommendation just for you!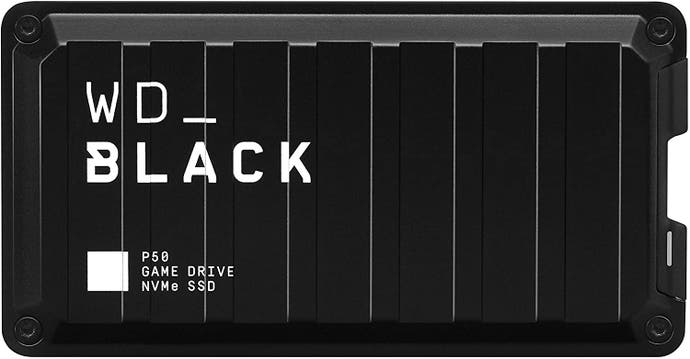 Wrapping up
There's tons more in the sale, but I'd better stop here to make sure this post goes up on time! Do take a look at the full range of sale items here, and follow @dealsfoundry on Twitter for instant notifications whenever we spot a hot new deal. See you next time!