Here's an Xbox One X for just £200
It's a fully refurbished console but at an incredibly low price.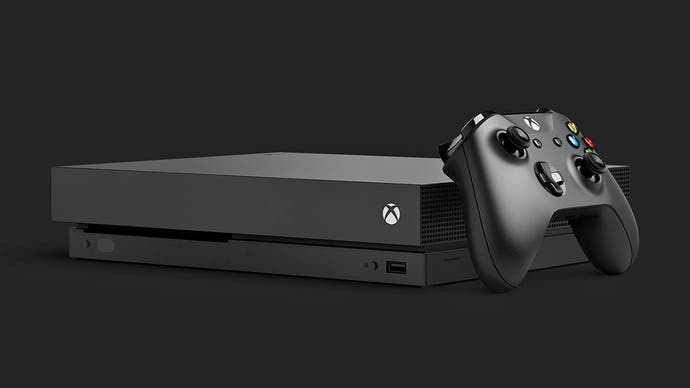 Update: Many of these refurbished Xbox One consoles have now increased in price, though you can still get an Xbox One X with Gears 5 for just £199.99.
If you're on the fence and concerned about the Xbox One X being refurbished, I received one this weekend and was impressed at just how new the console, controller and cables looked. It comes boxed as any new console would in official Microsoft packaging, though it simply states it's a refurbished console. Of course, your mileage may vary, but you can at least be assured that what you're receiving is a proper product and not a risky second-hand device from a random seller.
---
Original story: The next-gen may be just around the corner but Amazon is sending off the Xbox One X in style by offering a refurbished console for just £180. The offer also appears to be available across Europe, with Amazon store in France and Germany offering the console for €199.99
The offer is live now as part of Amazon's Gaming Week, where you'll find a whole heap of reductions across gaming hardware, games and accessories.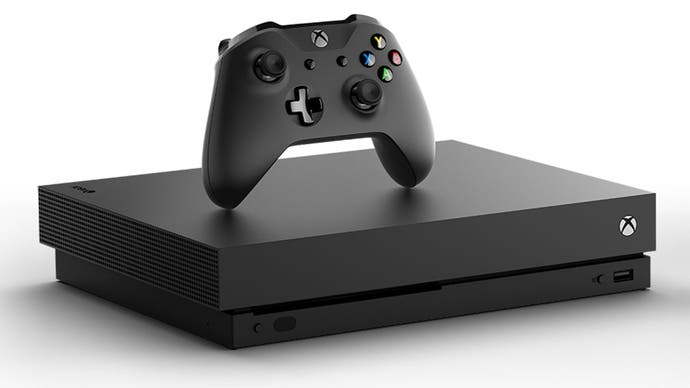 Now, this is a 'factory refurbished' console so essentially treat it as second hand. According to Amazon, it's been 'professionally checked and tested by qualified experts'. I'm not entirely sure what that means, but you've got to assume it's been tested properly so there should be no reason why it wouldn't work as normal. Any problems should be covered under the Amazon Renewed Guarantee, which states that you are eligible for a refund or replacement within the first year if any problems develop or the product does not work as expected.
At only £180, as well, it's tough to complain. That's about half the price of a full price Xbox One X and a hell of a lot easier on the old bank account. It's very tempting if you're after an Xbox Game Pass machine, as you'll be able to sign up to Microsoft's subscription service and play through all sorts of Xbox One games - including first-party releases such as Gears 5, Sea of Thieves and more.
With this sort of deal, we have absolutely no idea how long it'll stick around for so definitely snap it up while you can. To be honest, I'm not sure I even expected anything as good as this when this year's Xbox Black Friday deals rolled in.
On the other hand, if you'd rather hold out for the next-gen consoles, we should have a better idea of when the Xbox Series X will available very soon after Microsoft reconfirmed its November release date.