Call of Duty: WW2 has a London map set during the Blitz
Going underground.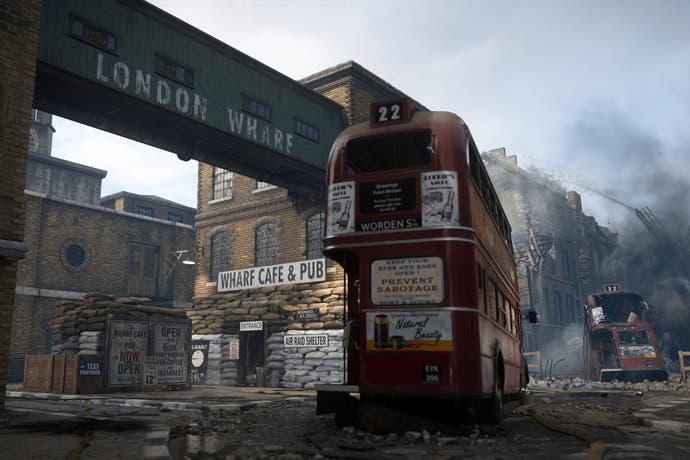 Call of Duty: WW2 has a London map set during the Blitz, developer Sledgehammer has revealed.
Sledgehammer tweeted an image of the London Docks map, which features a couple of buses (one of which has fallen into a crater in the ground) and a cafe / pub that doubles as an air raid shelter. It's set in a wharf that looks like it's smouldering from a bombing raid.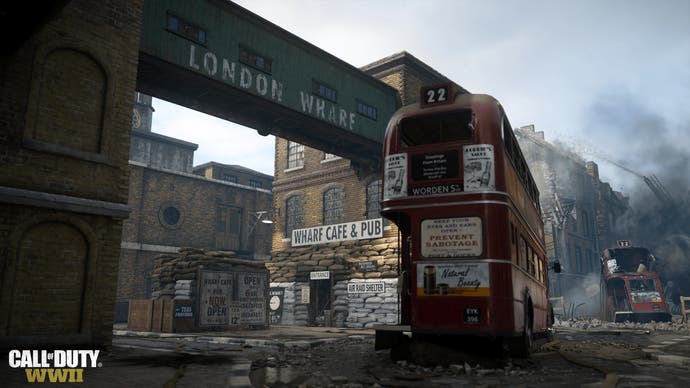 A second image shows off underground tunnels and the player holding an old football. Speaking to charlieintel.com, Sledgehammer's Michael Condrey said this second image shows off Gridiron - a boots-on-the-ground version of popular Call of Duty multiplayer mode Uplink.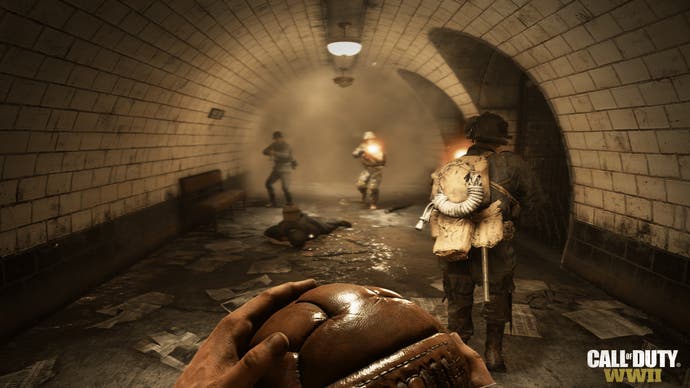 In Infinite Warfare, Uplink tasked players with bringing a satellite drone to the enemy uplink station. You score a point if the drone is thrown in or two points if you enter the uplink station with the drone. I imagine WW2's Gridiron works similarly, except you're using an old football.
So why make a London Docks map for Call of Duty: WW2? During the Second World War, German bombers targeted the docks in a bid to cripple commercial activity at warehouses, wharves, factories and power stations in the East End. During the war over 25,000 bombs fell on Docklands, and the Underground was used as an air raid shelter.
Era-appropriate, then. Although I'm not sure much Gridiron was played under the streets of London as the bombs fell.