Bullets and Toothpicks: Inside Hong Kong's gaming scene
Hong Kong nights.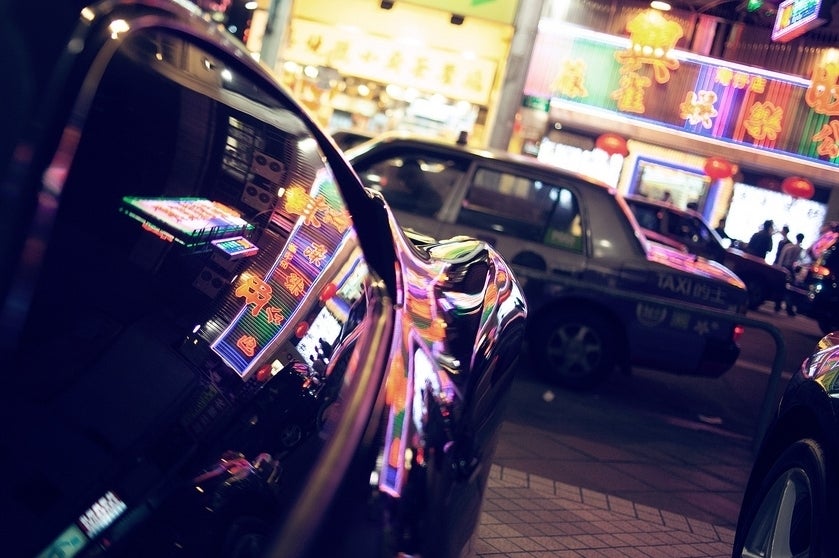 The first time I visited Hong Kong was in 1987. The ferry rocked into port, foghorn blaring as the city stirred beneath a greasy morning smog. After setting foot on the dock I was dragged into a ten-dollar arm wrestling match by a seamy congregation wearing wife beaters and sucking on cheap cigarettes. Moments later my bag was stolen, prompting me into an amateur parkour trip down alleyways in a bid to retrieve it. No dice. If only I'd taken up an offer ten minutes earlier to pawn all my stuff.
That was Shenmue 2 of course, Yu Suzuki's Dreamcast love letter and geographically inaccurate depiction of Asia's foremost economic dragon. Today, Hong Kong is a construct of glass empires, marble flooring and ambient downlighters; a model of capitalist power built on low taxation and free trade. Settled in a sun glittered crescent mountain range, skyscrapers iced with video screens are powered by an engine of sharply suited businessmen in black-rimmed Gucci spectacles, snaking like electrons between a network of overpasses, a tangle of live-wire roads, and dishevelled, crate-stacked backstreets.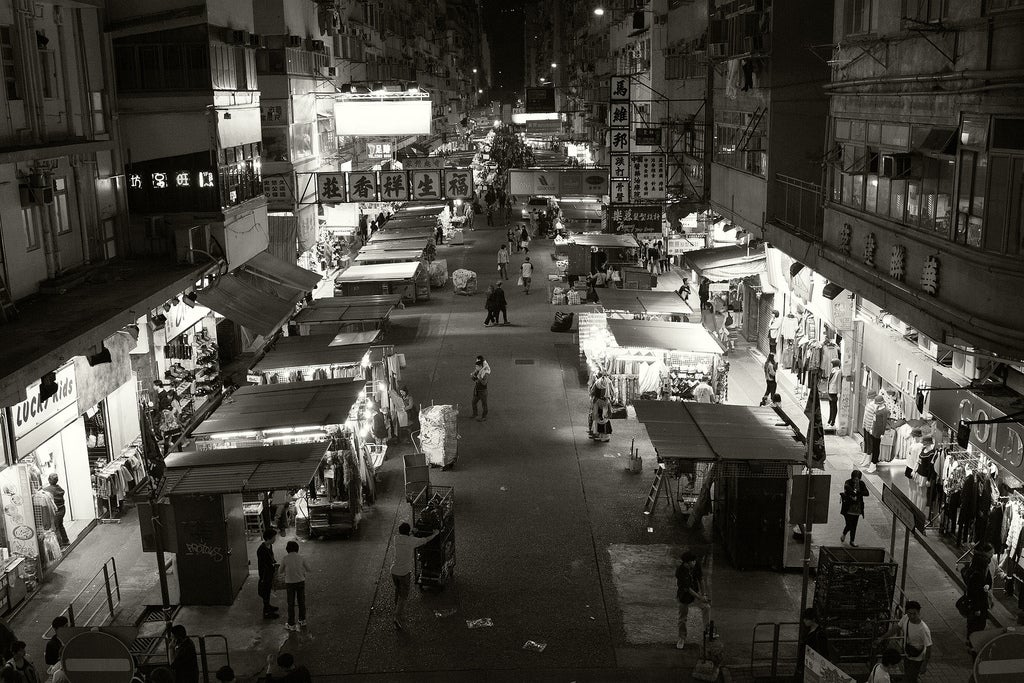 Polished corporate landmarks, Prada billboards, and extravagant shopping plazas shape an unparalleled commercial future. Surging across the river from Hong Kong Central and crashing headlong into Kowloon bay, Nathan Road's expensive doorstep is flooded with glitz until Jordan, where the remnants of the China that once was - ancient high-rises caked in fifty years of dirt, stripped light bulbs, and a web of dead steel signs - steadfastly holds its ground.
* * *
There's no better time to assess a city's gaming barometer than during a new console launch. Sitting in a dusty noodle bar at 7am, wondering why jetlag doesn't bother pilots and footballers, why I didn't book a more expensive hostel and who invented wontons, the first destination beyond breakfast is Sham Shui Po's Golden Computer Arcade, Hong Kong's largest electronics centre.
On arrival, billboards for the Pokemon chromosome duo and Assassin's Creed: Black Flag are visible through crowded pavements. Inside, everything is shut.
"Too early," says a guy, chewing on a toothpick and looking at his 3DS. "Nothing open until one."
Several hours later, following a handful of expletives and everything Circle K has in the way of coffee, the shutters ping open like clockwork. With a basement dedicated to PC hardware, the main floor is a snare of video game outlets. Screens running the latest releases sit above counters lined with console ammunition, the sound of FPS gunfire rattling through the hallways. One corner booth offers some retro stock, sadly weak, but nonetheless welcome in the whirlpool of Wiis, Xboxes and PlayStations.
Hong Kong's tax-free status makes for attractive pricing, and even then there's the obligatory haggle. After an irresponsible round of shopping, credit card flogged until it pleads for asylum, it's off to Toyzone, a little-known independent retailer acknowledged for the odd gaming gem.
* * *
Causeway Bay is in a kind of midday hell. It's Sunday, and every maid in the city has taken to the streets en masse to make the most of their only day off. Pushing through the crowds before crushing into a lift at Causeway Bay Commercial Building with fifteen maids and several pushchairs, I find the sixteenth-floor space where Toyzone is meant to be completely empty.
"While consoles are alive and well in Hong Kong - especially in comparison to South Korea - they've irrevocably twisted the knife for the city's once thriving arcade scene, a cause and effect on standard global repeat."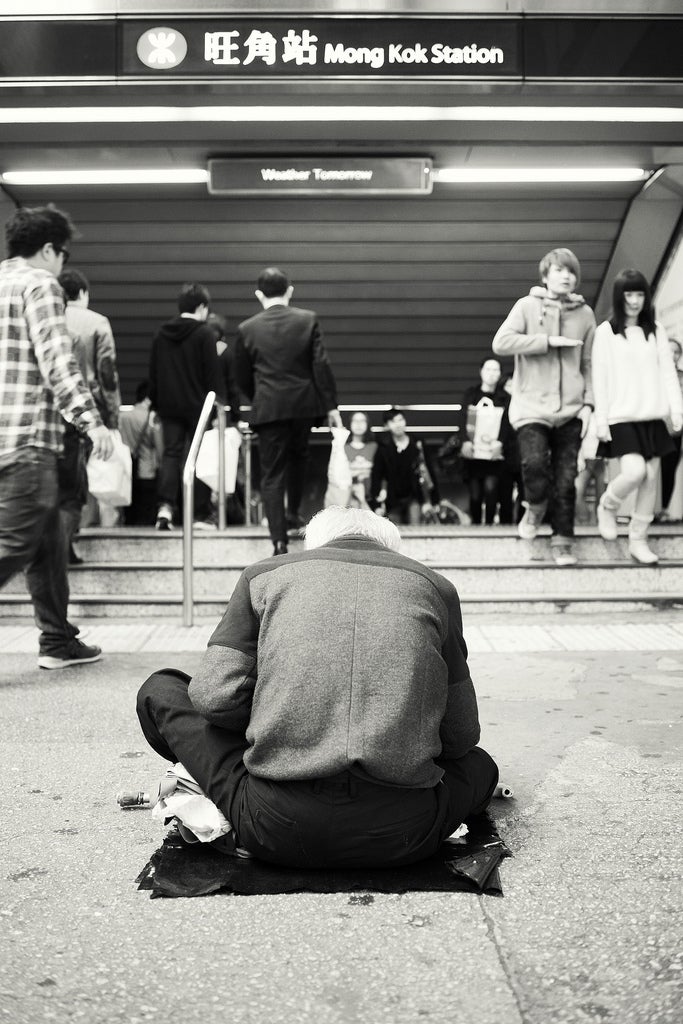 The girl in the phone shop next door gives me a business card with their new location, somewhere in Tai Koo.
Another coffee and an MTR ride later, down a dead-end road, into a grimy car park and cargo lift, and Toyzone is suddenly just a stumble away. And I make it, like Crusoe finding dry land, into a resin formed fortress of models, dolls, and other infantile grown-up playthings.
Enough to make a hobbyist throw their wallet at the nearest register before thinking how to explain £100 of ornamental plastic to the wife, thankfully I'm only interested in games - so I'll only need to explain why I threw all of my clothes away to fit a PC-FX in the suitcase.
Specialising in the classics, Toyzone has the odd rarity in their dedicated cabinets. Mega Drive Contra: Hard Corps, the Nintendo Club-only Game & Watch re-release of Ball, and a complete Japanese Sega Saturn for just 400 Hong Kong dollars (£30) are eye-catching. Sadly there's not much happening in the PC-Engine, Dreamcast and PS2 sections. And no PC-FX. No bother; it would no doubt have broken the wheels off my suitcase and reconfigured some poor baggage handler's spine, such is its girth.
And that's enough for today. There's a downtown hostel bed with my name on it, and after negotiating 3000 people, a maze of neon-bathed avenues and a lift that only goes to the floor above and the dilapidated stairwell back down, I couldn't even care about the ants patrolling my tiled floor.
* * *
So that console launch. If there's one place where you're likely to see what the PlayStation 4 is doing, it's in the Sino Centre, Hong Kong's number-one haven for otaku geekery. Situated on Kowloon's infamous Nathan Road, it sports five floors of Japanese hobby material, everything from idol magazines and adult video to manga and figurines.
Video gaming is present on most floors, entire Xbox dedicated lounges going toe to toe with those specialising in Sony goods. While Microsoft has much more of a foothold here than in Japan, PlayStation produce still wins out, with a more prominent point of sale in most window displays. One store has PS4's stacked almost to the ceiling, encouraging a massing crowd of kids sheepishly clutching bank notes, steeling themselves for a month on bread, water, and Resogun.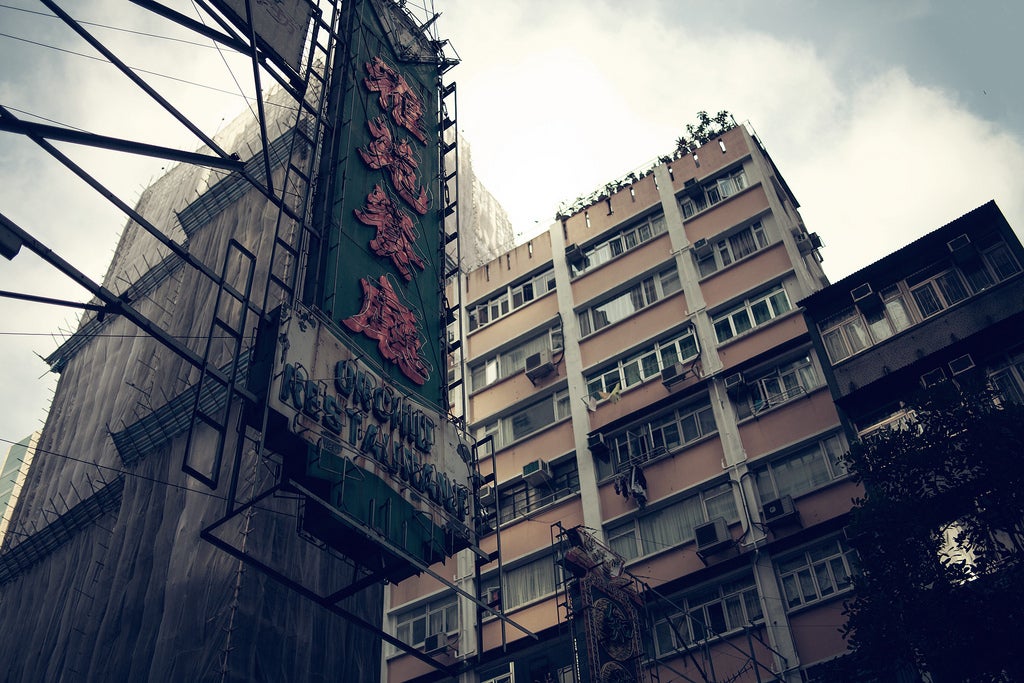 The staff behind the counter indicate that the PlayStation 4 is more hotly anticipated than the Xbox One, based on their pre-orders, suggesting Microsoft's announcement gaffes and ill-received strategies translated well-enough into Cantonese. Additionally, the PS Vita is enjoying new interest thanks to Namco's God Eater 2 and the PS4's remote tethering opportunities: a lucrative prospect in a city with an accomplished WiFi infrastructure.
* * *
While consoles are alive and well in Hong Kong - especially in comparison to South Korea - they've irrevocably twisted the knife for the city's once thriving arcade scene, a cause and effect on standard global repeat.
The little alley arcade with Progear that sat a stones throw from the mid-level escalators has disappeared without a trace, as has the King of Fighters basement next to SOGO shopping centre in Causeway Bay. Kowloon's Game Zone in Yau Ma Tei, once home to Ibara Kuro and several other shooting game delights, has been blighted by the parasitic cancer of electronic gambling machines. Remnants remain: Espgaluda befriending an Espgaluda 2 with a sickly washed-out screen, and King of Fighters '98 doing its thing alongside a few other old-school oddities. The Gundam Versus games still have a presence, an enduringly popular series that tends to occupy most of any candy cabinet leftovers.
After watching a patron clear Final Fight on a credit, dangling cigarette burned almost to his lips as Belger goes out the window, I asked why he chose to commit so much effort to mastering Capcom's classic.
"There's nothing else to play," he shrugged, gesturing around.
* * *
It's not worth visiting the Namco spot in Mon Kok's dazzling Langham Place Plaza unless you're a candy-crunching teen. Beautifully new, but home only to enormous Prikura booths, elaborate grabber machines, and a hundred Rilakkuma plush prizes, it's more tokens and tickets than Sanwas and Seimitsus.
One small arcade near Tsim Sha Tsui does play home to a little fighting game action where Street Fighter 4: Arcade Edition players can go head-to-head, and, if you can work your way around a ridiculous NeoGeo button layout, some SNK competition too.
Ten years ago, Namco Wonderpark on the sixth floor of Causeway Bay's World Trade Centre was a pretty happening place. Renamed and refurbished in 2008 as Bandai-Namco Wonderpark Plus, nearly all the candy cabinets have gone to an arcade graveyard in the sky, their footprint usurped by various light-gun, music and racing configurations. The girly stuff lines the outer halls with enormous photo cubicles and grabber machines, while inside Konami's new Bemani title Sound Voltex 2, Maximum Tune 4, and Tekken, are keeping Hong Kong's youth away from alcohol and vice. Even if it mirrors Tokyo's ailing scene, it's still one of the best arcades the city has on offer, and worth a visit if only for Kidō Senshi Gundam: Senjō no Kizuna, Bandai-Namco's dramatic multiplayer Gundam title.
"The staff behind the counter indicate that the PlayStation 4 is more hotly anticipated than the Xbox One, based on their pre-orders, suggesting Microsoft's announcement gaffes and ill-received strategies translated well-enough into Cantonese."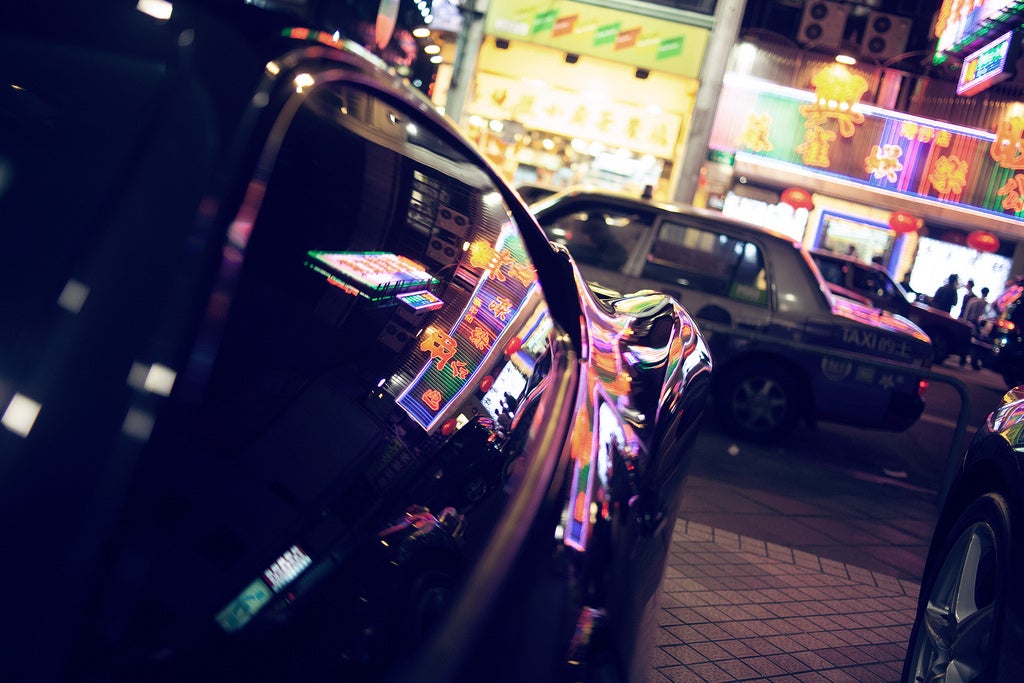 Seated in one of several pod enclosures, an immersive wraparound screen positions you in a virtual combat zone, levers stomping your mech into explosive first-person team battles. Steep at thirty Hong Kong dollars a pop, but it should be experienced at least once, if only for the Evangelion of it.
* * *
Home to Jackie Chan, John Woo, Johnny To, Golden Harvest pictures, and legendary so-bad-its-good film auteur, Godfrey Ho, Hong Kong's Triad gangster and martial arts action flavour can be gleaned at every cacophonous street corner, bamboo scaffold, and parade of miserable taxi drivers. As police routinely flood into Chungking Mansions - home to half of India, a hundred hostels, and a thousand backpackers - you almost expect Chow Yun-fat to turn up spitting bullets and toothpicks.
Regularly breathtaking and occasionally bewildering, discordant crossing-light beacons rattle away while deadlocked cars and double-decker buses fight for space between curbs. Burrowed cafés vent steam onto uneven pathways where puddles of rainwater hold sepia snapshots of skyrises and blinking signage; people wading like schools of fish in a cosmopolitan turbulence of luxury, decadence, and hard graft.
Hong Kong's now partly anglicised Cantonese culture, separated from the Chinese mainland by a hundred years of progress, has a sense of well-earned independence - and you can explore how much the city has changed in the 25 years since Ryo Hazuki's arrival.