Batman: Arkham Origins' £79.99 Collector's Editions detailed
PS3 version includes the exclusive DLC.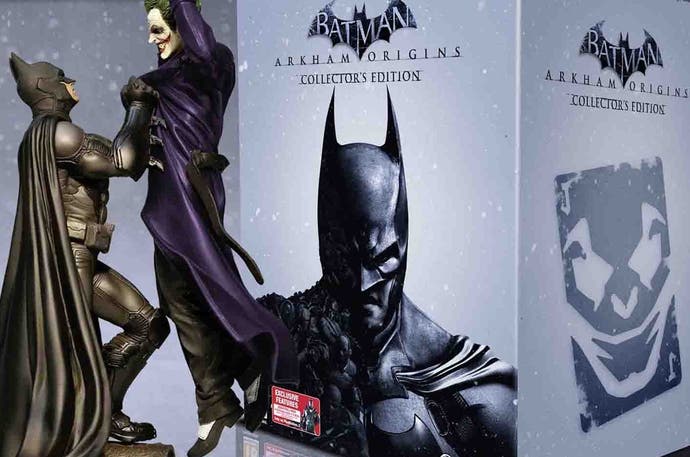 Batman: Arkham Origins publisher Warner Bros. has revealed details of the game's PlayStation 3 and Xbox 360 Collector's Editions, which will cost £79.99 and be released alongside regular versions of the game on 25th October.
PS3 owners will get an extra DLC offering in the box - the game's Knightfall Pack, which includes extra maps and skins.
Both versions will include the "1st Appearance Batman" in-game skin and Deathstroke Challenge Pack.
Physical gubbins include an 80-page hardback art book, Steelbook case, and Assassin's Dossier contract files.
But the pièce de résistance is a 30cm statue of Batman and Joker, shown below.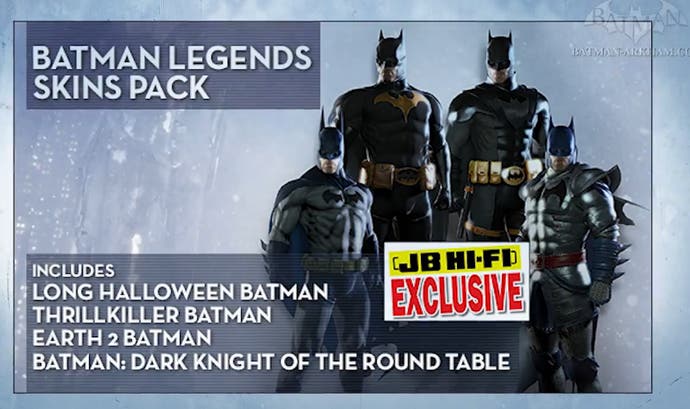 In related news, Aussie retailer JB Hi-Fi has revealed The Batman Legends Skins Pack, which contains Long Halloween Batman, Thrillkiller Batman, Earth 2 Batman and Batman: Dark Knight of the Round Table (thanks, Batman-Arkham).
There's no word yet on if/when these skins will be available in the UK, but there's no sign of them in the Collector's Edition box.