Assassin's Creed: Syndicate is the UK's number one game
But…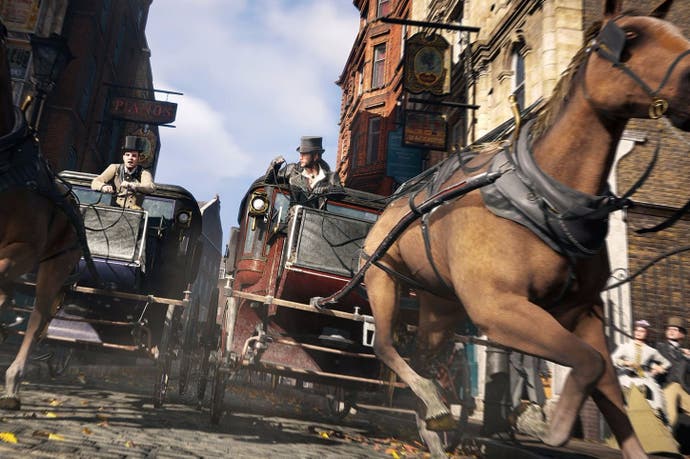 Assassin's Creed: Syndicate is the UK's number one game - but it's the lowest-selling major Assassin's Creed.
Chart-Track, which features physical sales only, said Syndicate's launch sales fell short of surpassing that of any of the major entries in the series.
Syndicate beat launch sales of Assassin's Creed: Rogue, but that game launched on PlayStation 3 and Xbox 360 only, and at the same time as last year's Unity, so a comparison between the two titles isn't appropriate.
Assassin's Creed: Syndicate is number one, then, in this week's UK chart, but it's clear sales are down year-on-year. Perhaps that's a result of Unity's troubled launch, and a more cautious fanbase. Whatever the case, Tom Phillips enjoyed it, as you'll know if you read our Assassin's Creed Syndicate review.
Meanwhile, Guitar Hero Live debuted at number three, with sales up 24.3 per cent on Guitar Hero Warriors of Rock, which came out five years ago.
Nintendo's new 3DS game The Legend of Zelda: Tri Force Heroes just misses out on the top 10, coming in at 11. Ubisoft's Just Dance 2016 debuts at 19.
Assassin's Creed: Syndicate
FIFA 16
Guitar Hero Live
Uncharted: The Nathan Drake Collection
Grand Theft Auto 5
Lego Dimensions
Destiny The Taken King
Forza 6
Lego Jurassic World
Metal Gear Solid 5: The Phantom Pain