Assassin's Creed 4 PS4 bundle announced
In lieu of Watch Dogs.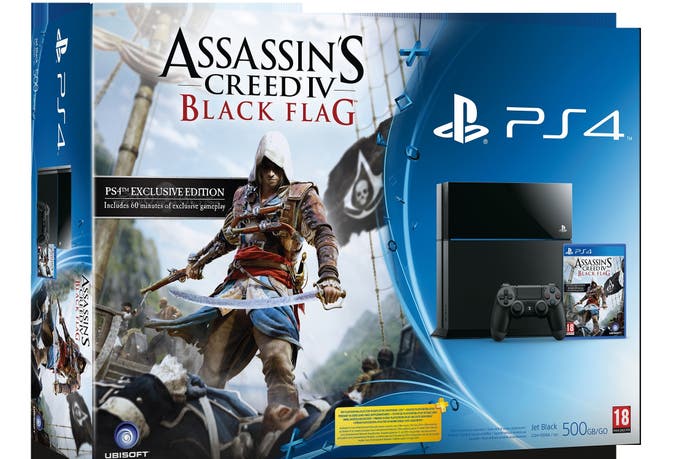 Sony and Ubisoft have teamed up to release a PS4 bundle with Assassin's Creed 4: Black Flag.
This is allegedly meant to replace the Watch Dogs PS4 bundle Ubisoft had initially been planning prior to that game's delay.
The Sony platform versions of Assassin's Creed 4 contain an additional hour of exclusive gameplay.
The PS4 will be out in Europe on 29th November and in North America on 15th November. Conversely, Assassin's Creed 4: Black Flag is already out on Xbox 360, PS3 and Wii U. Our Tom Bramwell called the pirate adventure "a surprising breath of fresh sea air" in his Assassin's Creed 4 review.