Amy headlines EU PlayStation Store update
Plus games, demos and DLC.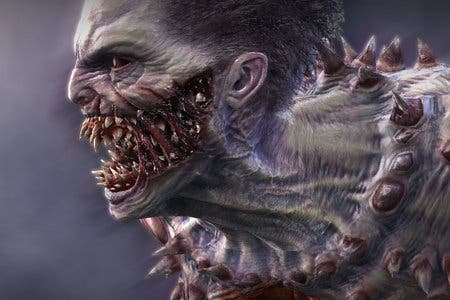 Eerie survival horror game Amy headlines this week's European PlayStation Store update.
It's a game about a troubled child who can make things happen with the power of her mind. Oh my god! Amy's also out on Xbox Live Arcade today.
"Neither quirky enough to be forgiven its unfinished feel nor polished enough to satisfy the base gaming itch, Amy is a crushing disappointment with little to recommend it," Dan Whitehead wrote in Eurogamer's just-published Amy review.
Delve deeper into today's PSN update and find demos for Grand Slam Tennis 2, deity-fighting adventure Asura's Wrath and JRPG sequel Final Fantasy 13-2.
PlayStation Plus subscribers enjoy a 20 per cent discount on Darksiders this week. And Sony promises extra savings via special offers that will be announced later today.
Generally, it's another quiet week, with some boring-snoring DLC rounding off proceedings.
Marvel vs. Capcom 3 gains a "Brawler Pack", containing She-Hulk, Haggar, Spencer and Iron Fist costumes for £3.19. Battlefield 3 gets the SPECACT Kit and Dog Tag bundle for £2.39 - multiplayer skins and dog tags that were previously pre-order content.
The full list lies below, courtesy of the EU PlayStation blog.
PS3 Games
Amy (£7.99/€9.99)
Zack Zero (£9.99/€12.99)
PlayStation minis
Psycho Soldier (£1.99/€2.49)
Victory Road (£1.99/€2.49)
Trailblazer (£1.99/€2.49)
PS3 Demos
Grand Slam Tennis 2 demo
Final Fantasy 13-2 demo
Asura's Wrath demo
PS3 Add-ons
The King of Fighters XIII - Mr.Karate (£3.19/€3.99)
Funky Lab Rat - Challenges Pack (£2.39/€2.99) Includes the following content, also available separately) Even more challenges (£1.59/€1.99), Funky Lab Rat New Challenges (£1.59/€1.99)
Magic: The Gathering - Magic 2012 Pack 3 (£1.99/€2.49)
Eyepet - Eyepet & Friends - Cookery Kit (£2.39/€2.99) (Includes the following content, also available separately) Chef Costume (£0.79/€0.99), Cooking Stickers Pack (£0.40/€0.49), Cooking Soft Play Blocks Pack (£1.59/€1.99), Cooking Patterns Pack (£0.40/€0.49)
Disgaea 4 - Adell (£2.39/€2.99), Laharl Kaiser V (£1.59/€1.99), Rozalin (£2.39/€2.99)
Marvel vs Capcom 3 - Brawler Pack (£3.19/€3.99)
Battlefield 3
SPECACT Kit & Dog Tag Bundle (£2.39/€2.99)
Little Big Planet 2 - New Year Firework Costume (1 Week Only)
Dancestar Party - Mix 6 (£5.49/€6.99) (Includes the following content) Alison Limerick - Where Love Lives, Crystal Waters - Gypsy Woman (She'S Homeless), Tlc - Creep, M-People - Movin' On Up