Amazon reportedly set to launch Android video game console - and it may be core focused
Oh yeah.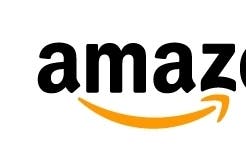 Amazon is reportedly set to launch an Android video game console.
Game Informer reports the console will be released by the end of the year - "most likely" by Black Friday.
Apparently the Amazon console will have its own dedicated controller.
According to internet sleuth Superannuation, Amazon's console is core focused, and the gargantuan company has embarked on a game developer hiring spree, snapping up staff from the likes of Microsoft Studios.
Amazon set up Amazon Game Studios, which, according to its website, is "focused on creating innovative, fun and well-crafted games".
"We know that many Amazon customers enjoy playing games, and we believe we can deliver great, accessible gaming experiences that gamers can play any time," Amazon said.
In July Amazon Game Studios published Air Patriots, a tower defense game made by Lemon Team. Right now there are plenty of jobs going at AGS in offices in Seattle, San Francisco and Irvine.
The director of AGS is David Luehmann, who used to work at Defiance developer Trion Worlds and, before that, was general manager at Microsoft Studios, working with Ensemble, Aces and Turn 10. David Holmes, who worked on Epic's Gears of War 3 and Remedy's Xbox One exclusive Quantum Break while at Microsoft Studios, is an executive producer at Amazon Game Studios.
The news that Amazon is about to enter the game console market with an Android-powered device is sure to worry the people behind Ouya, the Android micro-console that launched in June.