Get a 2TB Samsung 970 EVO Plus Gen 3.0 for £164 this Black Friday
Perfect for those large PC games.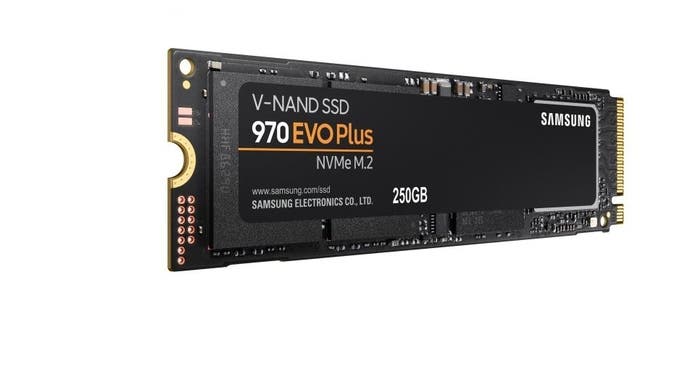 Black Friday is here! We'll be bringing you all the best deals we spot, so keep a lookout on our deals page for discounts as they come in.
SSDs are probably one of the most practical purchases you can make this season, you can never have too much storage after all! Add to that. modern games are some of the most demanding applications when it comes to Read speeds, so your spinning HDD might not cut it anymore. Fortunately, there are some excellent deals out there if you're looking to upgrade.
The 2TB Samsung 970 EVO Plus is a speedy PCIe Gen 3 NVMe SSD that's going for just £164.37 on Amazon. It spots sequential Read/Write speeds up to 3,500/3,300 MB/s, although real-world speeds will of course vary.
PS5 owners, it's important to remember that your console only supports PCIe Gen 4 drives, so this one isn't compatible.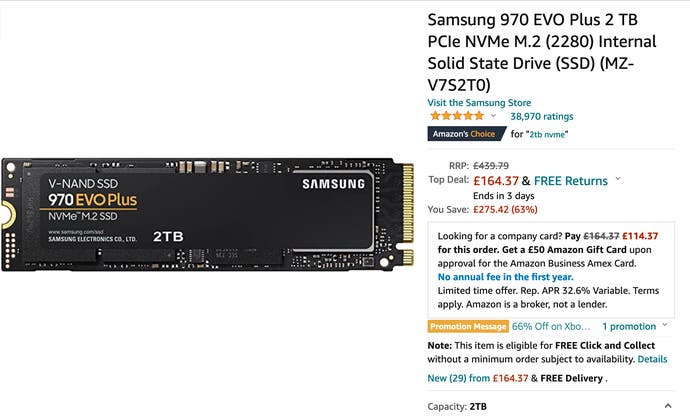 Installing the SSD on your PC should be fairly straightforward. Just open up your case and locate the free M.2 slot on your motherboard (it might be occupied by a pre-installed heatsink). You'll also need to format your drive in Windows through Disk Management, which you'll find in Control Panel.
If the 970 EVO Plus doesn't suit your needs, be sure to check out our list of the best SSDs for gaming and our analysis of game loading times with SSDs.
That's all for now. Be sure to follow @dealsfoundry to stay up to date with new Black Friday deals or stock of hot items like the PS5, Series X and RTX graphics cards.