1v1 and 3v3 modes are coming to Call of Duty: Modern Warfare's Gunfight
There's no planned roll out yet, though. Sorry.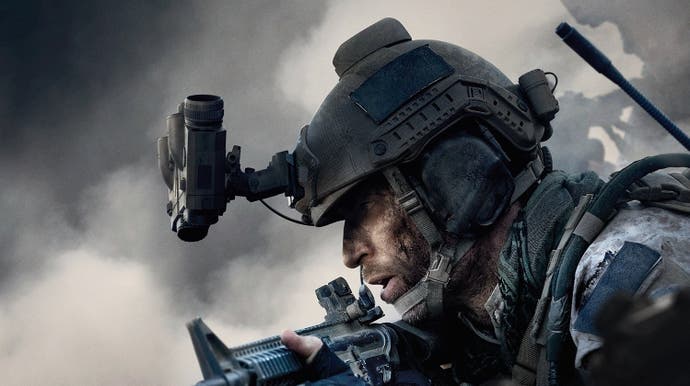 Plans to offer Call of Duty: Modern Warfare's Gunfight in both a 1v1 and 3v3 mode are coming "at some point".
When asked on Twitter if there were plans to introduce 3v3 squads to the shooter's popular Gunfight, Joe Cecot - co-design director of multiplayer at Infinity Ward - revealed that not only is a 3v3 option Call of Duty: Modern Warfare coming to Gunfight, but 1v1 is also on its way, too.
For now, Cecot can only say they're coming "at some point" in the future, but hopefully, we'll get a firmer window soon (thanks, Comicbook).
As Emma reported earlier this week, the recent free content drop is certainly a hefty addition to the game, although not a complete surprise: a few weeks ago, a Reddit user posted a list of 38 datamined maps, which included many of the maps now revealed in the free content drop. Sounds like we've got plenty more to look forward to.
Given Infinity Ward previously announced plans for a battle pass, we should also expect to see paid content announced soon. Activision stated it would not monetise through loot boxes, and promised content in the battle pass and the in-game store would be cosmetic-only. There are no plans for season passes or DLC multiplayer maps either - reportedly to avoid splitting the player base - so it seems a lot hangs on the success of the premium battle pass.
Another addition that seems likely is Modern Warfare's battle royale mode, which was subject to a huge datamine earlier this month. The leak detailed a player count of 200 and an enormous map comprised of several Spec Ops and Ground War maps.