World of Warcraft finally has a secret Cow Level
Via a cool Diablo anniversary Easter egg.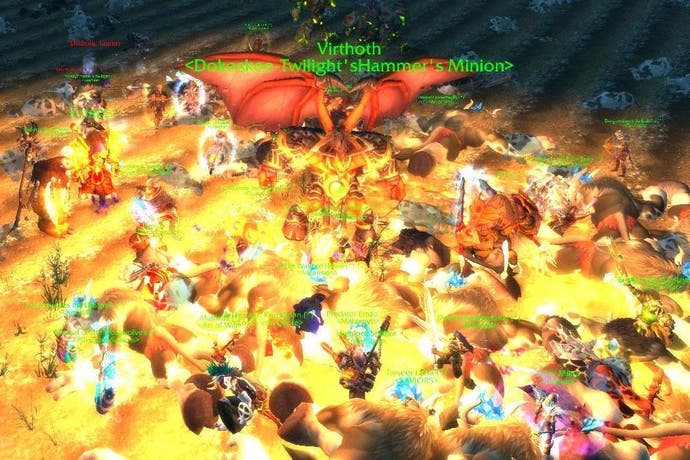 For years, World of Warcraft players have wondered whether the gargantuan MMO houses a secret Cow Level, despite Blizzard insisting THERE IS NO COW LEVEL. Well, now there is.
Players have noticed a Cow Level in WOW that coincides with Diablo's 20th anniversary event, which kicks off this week and runs until 11th January. We've reported on Diablo 3's anniversary patch already. World of Warcraft is getting in on the action, too.
Players on the WOW subreddit report the discovery of mysterious portals that take players through to a Cow Level. There players kill cows for much loot. Kill the Cow King to complete the event.
The video, below, from Wowhead, shows the Secret Cow level off.
Other reports indicate Diablo Treasure Goblins show up as treasure chest icons on the WOW minimap, signalling where players should go to get their toys.
The secret Cow Level, otherwise known as the Moo Moo Farm, was found in Diablo 2 via a portal. The Cow King always appeared in Diablo 2's Cow Level, too.
Its inclusion in WOW is a nice nod to the Diablo series and one of the best-known Blizzard game rumours. And there are plenty more Diablo Easter eggs to be found. Wild Imps now look like Diablo himself, for example.